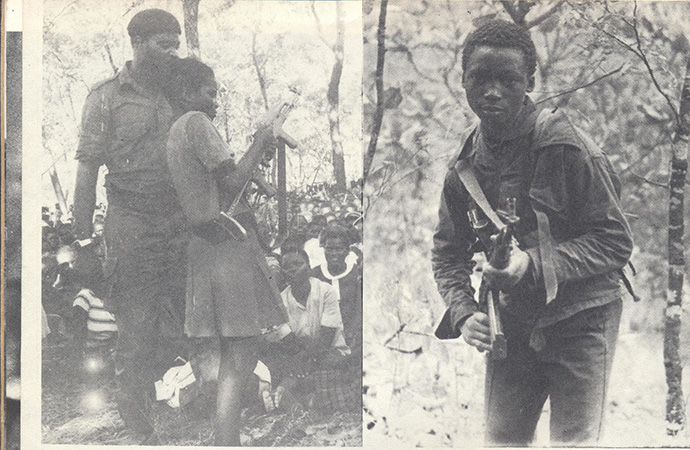 By Dr Irene Mahamba
TRANSFORMING the nation's education system was of paramount importance to the liberation movements.
The nationalists spent much time deliberating on this critical issue and laid down principles and guidelines that were implemented during the liberation struggle and were to be implemented in independent Zimbabwe.
Thus the education programmes that were followed during the liberation struggle are relevant to Zimbabwe today because they were developed and practised as the nucleus of the new education system that was to be implemented in Zimbabwe after independence.
The first section of this new series discusses the Founding Mentality that is the mentality that was purified in the crucible of the liberation struggle, the mentality that bound all freedom fighters from crèche the Central Committee, and enabled them to free Zimbabwe.
It is this same mentality that will ensure the success of Zimbabwe's revolution.
Therefore, what does it mean to teach our children to be heirs of Zimbabwe?
To be an heir is to be destined for a particular heritage. We want to teach our children to be heirs of Zimbabwe so that they know and appreciate their heritage Zimbabwe, so that they become committed to work for its prosperity and to defend this with their very lives when necessary.
The children of Zimbabwe need to understand what was happening in their past in order to understand their heirdom, in this particular case, what their predecessors were taught during the liberation struggle.
During the liberation struggle, children and youths were taught to be heirs very simply and directly.
Zimbabwe is our country
It is our country
Zimbabwe is a good country
It is beautiful and rich
Our country is Zimbabwe
(ZANU Education Department 1979)
A Grade One reader titled 'Zimbabwe is our Country' began.
The young children and the youths in the struggle learned from the very beginning that they were of Zimbabwe, that they owned Zimbabwe, a rich and beautiful country, a good country.
They learned that they were owners of something very valuable, very precious.
So if you own something very valuable, very precious, good and beautiful, you are proud of that ownership.
You feel good about that ownership and naturally you would be protective of that which you cherish and if anyone were to challenge that ownership, you would defend it and if someone were to have the temerity to take it away from you, you would fight them because it is yours and it is also very valuable and precious.
So, when the child reads, Zimbabwe is our country, it is rich, beautiful and good, it is our country, something happens to their consciousness, they feel that they are proud heirs.
That is how children and youths felt during the liberation struggle.
It helped them to stand with courage and determination against the brutality of the enemy, the usurpers from Britain.
If an heir sits on his heritage and lazily boasts about his possessions, he soon becomes bankrupt and inevitably ends up pawning each precious possession in order to obtain what he needs to live, selling his heritage like the Biblical Esau did.
The concept of an heir that is taught here is not an esoteric one, a metaphysical admiration of one's heritage.
It comes with responsibility and this is a key perception in the kind of heirdom that was taught during the liberation struggle.
It is not about harvesting the honey; it is about looking after the bees necessarily before enjoying the honey.
We also said at the beginning of this article that an heir should be prepared to defend his heritage with his very own life when necessary.
In the same reader quoted above the idea is laid out very simply once again:
We are fighting for our country, Zimbabwe
We are fighting to free our country
I am fighting for my country
You are fighting for your country
The comrades are fighting for their country
They are fighting to free their country
(ZANU Education Department 1979)
Though the children in the struggle knew that they were in the war to free their country, Zimbabwe, reading about this, studying about it in class reinforced this knowledge, and made it simpler for them to understand and appreciate their experiences in the struggle, their purpose in the struggle. When there is confluence of what one lives and what one learns in class, the learning is strengthened, the convictions are strengthened.
Similarly, the learners in the struggle knew they were Zimbabweans, but it was necessary to teach the concepts in class so that they would take root, so that all the facets of heirdom that are not necessarily apparent could be exposed, clarified and understood in their depths.
Dr Mahamba is a war veteran and holds a PhD from Havard University. She is currently doing consultancy work.