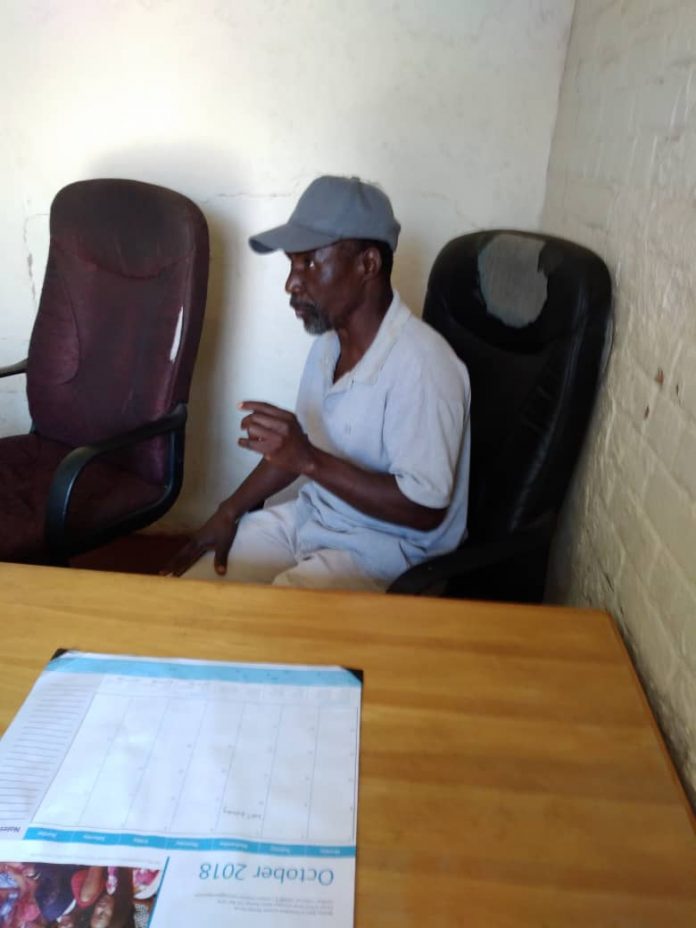 The story of Cde Menard Chakava, alias Cde Chipwanya Mabhunu
AS the liberation war intensified, with ZANLA forces gaining the upper hand, Rhodesians became desperate for more soldiers.
The desperation of the Rhodies resulted in mass recruitment of students from schools – 'Call-up'.
Call-up was very bad.
It was painful to be forced to fight your own brothers and sisters, hence I decided to leave school when I was in Form Two at Visitation High School, the then Makumbe Mission.
At my school, the late MDC-T treasurer Roy Bennett, popularly known as 'Muzezuru' because of his fluency in Shona, had a base at the hospital.
He led the recruitment.
Most of my schoolmates were forced to join Bishop Abel Muzorewa's military wing, Pfumo Revanhu, whose training base was at Muchapondwa Business Centre in Musana.
My father Richard Chakava was once captured by Rhodesian forces and was tortured by Bennett at his base at Makumbe Hospital in 1976.
His crime – supporting vanamukoma (freedom fighters).
I ran away from home and decided to join other sons and daughters of the soil in order to fight the brutal Ian Smith regime.
There was no way I could be used by Rhodies to fight my kith and kin.
The journey to Mozambique was not rosy because we had to walk for three weeks before we crossed the border in Mutoko, where we were assisted by FRELIMO soldiers.
They took us to a ZANLA transit base.
I left my home village of Chonyera in Chinamhora to join the liberation struggle with Moses Chonyera, Funwell Kapuya and Fibion Kazhanje.
It was April 1977.
I received military training at Tembwe, popularly known as 'Chikoro Chehondo' and was deployed to Tete Province.
I operated in the Mutoko area.
I will never forget my first encounter with the enemy.
We were sold out to the Rhodies and, before we knew it, we were ambushed.
I was with Cdes Kid Kanyawu, Nhamoinesu Muhondo, Chenjerai Muhondo, Ngwarai Vana Vevhu, Tizai Mabhunu and Bazooka Chombo Chehondo.
I vividly remember it was a few days before Christmas of 1978.
The day before the attack, we were told by a local spirit medium that we should be geared for an attack because someone was going to sell us out to the enemy but we were going to conquer provided we abided by the rules of the liberation struggle.
It was around midday, while we were waiting for lunch, when a spotter plane flew past our base which was in Cheutsi Mountain in Nyamukoto Village and we knew an attack was imminent.
We geared for the attack but, little did we know paratroopers had been dropped around the mountain.
We took defensive positions.
I must say I was scared because it was my first time to be in battle.
The fire came from all sides of the mountain and we knew we were surrounded.
We then started firing, clearing our way down the mountain.
To my surprise, we managed to hold the enemy for about 20 minutes.
The enemy started retreating and we pursued, clearing our way.
I was shot on my left leg, but did not feel it.
It was numb.
The sky was suddenly covered by dark clouds and there was a heavy downpour which worked to our advantage.
That was when I realised that I had been shot.
I was losing a lot of blood and could not continue walking.
Fortunately, our commander Cde Kid Kanyawu noticed it and he carried me to our gathering point, about 15km from our base.
We celebrated when we realised that we had all survived.
I was the only casualty.
Rhodesian reinforcements came after the rains had subsided around 4pm, but we had 'disappeared'.
My fellow comrades gave me first aid treatment.
I was carried to Mozambique for treatment.
We later learnt from war collaborators that we were sold out by a Rhodesian policeman who had come home for Christmas.
We also heard that about 15 Rhodesian soldiers died in that encounter.
It took me two months to fully recover and I was deployed to the front, but this time around, in Manica Province.