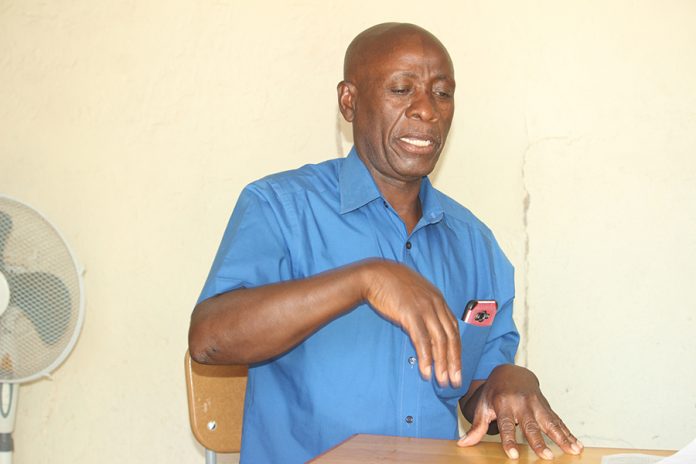 The story of Cde Stanley Malunga Makoto, alias Cde Cuthbert Zviuya
NOVEMBER 23 marks the 41st anniversary of the Chimoio Refugee Camp massacre by Rhodesian forces – an attack code-named 'Operation Dingo.'
The day was November 23 1977.
The psychological wounds of that horrific attack are still fresh and haunt me daily.
I dropped out of school at Ratelshoek Secondary School in Chipinge in 1975.
The school was run by a tea estate where we worked off our school fees on the fields.
In 1975, I relocated to Harare, the then Salisbury, where I got employment at Lacosta Engineering.
I was dismissed after I protested against our white supervisor, one Peter Johnson, who had called me a monkey.
I went straight to my rural home in Kwaramba Village, Mutasa.
I joined ZANLA war collaborators (anamujibha).
I remember Peter Nyakunhuwa, Silus Makoto and Fabia Samanga.
As a collaborator, I was fortunate to receive basic military training at the front, which later worked to my advantage on the horrific Chimoio attack.
We crossed the Mozambican border at the end of 1976 and were helped by FRELIMO soldiers who took us to a camp where we joined other boys and girls intending to join the war.
Life at Doiroi was very difficult because we arrived at a time when many boys and girls were coming in their numbers.
The most boring thing was waiting for training, hence some people ran away from Doiroi to Chimoio where military training was conducted.
The process of running away to Chimoio was popularly known as 'manoeuvering'.
I decided to 'manoeuver' after about a year at Doiroi together with comrades Zvichapera, Mhiripiri and Hove.
It took us one-and-a-half days to get to Chimoio.
We arrived on November 20 1977 and managed to get to Chindunduma Base unnoticed.
Chindunduma was a base where young refugees stayed and received education.
We learnt from vatoto (young refugees) that training was conducted at Takawira Base 2 and if we were caught at Chindunduma by security officials, we would be punished severely and returned back to Doiroi.
When we got to Takawira Base 2, we were welcomed by heavy interrogation to ascertain our main agenda and asses whether we were bona fide.
After passing the test, we were to await training and our group was supposed to start the following week.
On November 23, around 7am, a spotter jet flew past the camp.
A rumor had circulated earlier that spirit mediums had foreseen an attack.
For some strange reason, I did not panic.
Instead I took my own direction.
Moments later, the sky was filled with ugly helicopters, Hunter fighter bombers, Vampire fighter bombers, Canberra bombers and Dakotas.
Fire was now coming from all angles as well as from the air.
Commanders shouted to the comrades to go to the armoury to collect weapons because most people didn't have, but unfortunately, the armoury was bombed.
I started crawling towards the south-east perimeter where there was a free passage.
That was when I realised there were other comrades following me.
I was disturbed when I heard people screaming from behind.
They were all shot and I don't know how the gunship missed me.
I kept crawling until I got to a stream of water and I drank lots of it.
This was when I realised that I was out of danger.
Some comrades arrived at the stream while I was still there.
We then decided to go to Doiroi and we started trotting, fearing the Rhodies might be following us.
This time around, it took us a day to get to Doiroi.
The following day, other comrades started arriving in small groups, narrating how they had escaped.
I was hurt when I was told how the Rhodies shot the young refugees who had climbed up trees for safety.
An eyewitness told us they were shot down like birds.
Although this heinous attack happened four decades ago, it is one heinous act by the Rhodesians against blacks that I will never forget.