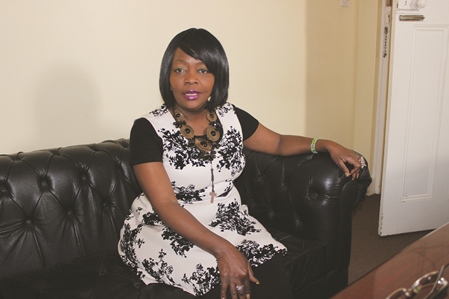 By Irene Musarurwa
BORN in Zvimba on December 31 1928 my late father Morris Tumba Musarurwa's political history inspires me to put my country first all the time.
He got involved in politics in 1946 when he joined the Bulawayo Federation of African Workers Union.
In 1948 he joined Riscom Iron and Steel in Kwekwe.
After a year of hard work, my father became a victim of informers who told the compound manager that he was a trade unionist.
The informers had seen his membership card which he had dropped by mistake.
After this incident, he was dismissed from the mine and told never to return because trade unionists were regarded as bad influence.
To make sure that he did not return, my father was escorted by guards to the railway station where he boarded a train to Salisbury.
The mine incident forced him to join the City Youth League in 1949.
He worked for eight years before he became fully engaged in politics, trade unionism and civil affairs.
My father was a founder member of the Commercial Workers Union in the then Salisbury (now Harare) and was elected president in 1958.
A state of emergency was declared on February 26 1959 by the Rhodesian government and that was the first time my father got arrested.
He was taken to Salisbury Central Prison and later to Kentucky Prison before he was later transferred to Khami Maximum Prison for detention.
At Khami Prison, my father told me that he stayed in solitary confinement for a month.
He said the conditions were unbearable.
During his stay at Khami Prison, he met other politicians who were arrested in Nyasaland, now Malawi, and Northern Rhodesia now Zambia including Jason Ziyaphapha Moyo of Southern Rhodesia Artisans Union and J. T Maluleke who was the organising secretary of the Southern Rhodesia Trade Union.
Since he was a president of a workers' union, he was accused of intending to incite a revolution in the country and take over the government.
For this crime, my father was sentenced to life in prison.
During this period, a divide and rule tactic was introduced by the enemy.
Some revolutionists were taken to restriction camps like Mafungautsi forest, an area in Gokwe which was infested with Tsetse flies and dangerous animals.
After his trial, my father was taken back to Salisbury Central Prison.
When we visited him, we were informed that he had been taken to Gokwe for detention, Sengwa Two Camp.
Upon arrival at the restriction camp, my father and all detainees were promised food rations for only one year.
They were given 10 acres of land on which they were to plough and sustain themselves and were promised that they were going to visit Gokwe town after one year, Kwekwe after two years and Salisbury after three years.
This depended on behaviour after passing rehabilitation process.
My father opted to be taken to prison instead and was taken to Bulawayo and to Lupani District Lupanda purchase area.
At Lupanda he refused food rations fearing food poisoning.
He was released in 1961and became active again in 1962.
He was arrested again in 1964 and was detained at Gonakudzingwa before being released after eight years.
After his release, he got involved in underground politics.
He was secretary of the Salisbury District and was later elected to national executive of ANCZ.
Upon the reformation of ZAPU, my father was elected to the national executive.
He received his military training in Zambia.
After military training, he became a member of the revolutionary council while holding the position of secretary for commissariat.
My father's commitment to fight imperialism despite several arrests and detentions taught me to be patriotic.
After independence my father was assigned to manage the party's three star hotel, Salisbury Motel, bought by contributions from party members.
He was also a member of the National Consultative Assembly from 1980 to 1985.
In 1982 he ventured into business and formed Zimitra Motors, which is now Stone River Motors together with Cde Roy Tshuma and Cde Togwe Moyo.
On January 9 2003 my father Cde Morris Tumba Musarurwa died and was buried in Harare at Greendale cemetery.
My mother Anna Manyepudzo Musarurwa also died on April 16 2014.