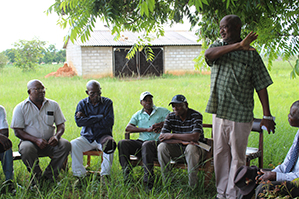 WITH shock and disbelief I received the tragic news of the passing on of Cde Kanengoni.
So sudden and unexpected was his death that I have not yet fully come to accept it. I remember Cde Kanengoni as an outstanding editor who never distorted articles, but improved on them.
I remember his unbiased views on national matters that he shared through articles. I also remember him coming out on the national news regularly and appearing at the Zimbabwe section during international events that were attended by our President.
He was a source of inspiration and was always open to give me advice and guidance.
I learnt a lot from Cde Kanengoni and will always honour him.
Zimbabwe and Africa as a whole has lost a great asset and revolutionary who was very instrumental in the delivery of the black race.
His contribution in the ongoing struggle to free blacks from neo-colonialism is immeasurable.
The works he performed while with us will now make up his legacy.
His spirit which was defined by patriotism and devotion will live on through his descendants and those who knew him and his works.
I wish to express my deepest condolences to the family, colleagues and friends of Cde Kanengoni.
May his soul rest in peace.