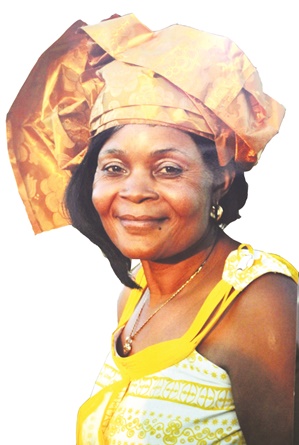 By Tinashe Nicole Mukanganyama
IN 1975 my mother, Jacqueline Mukanganyama joined the liberation struggle that led to the country's independence in 1980.
She was 14 years old.
During those days, she was staying in Highfield and having secured a place to do her secondary education at Mutambara Mission in Manicaland.
Mother was determined to do well in life and she did not know that she would end up in Mozambique.
At Mutambara, stories about Zimbabweans going to Mozambique began pouring in.
It was difficult for her to understand at first, but the situation in the country could only speak for itself.
The people of Zimbabwe were suffering under Rhodesian rule.
Many were living in rural areas while those living in towns were made to live far away from the whites.
Mother talks of how the social, economic and political injustices were unbearable to the extent that many blacks decided to fight for their freedom.
After hearing about many people crossing the border to Mozambique, mother decided to follow suit.
She says history lessons at school also inspired her to join the war.
At that time fighting for the Independence of Zimbabwe became her priority, thus she left school.
Together with her friends that included Susan, Alice Chibudu, Edline, Bothwell Mangudya, Tendai and Nobert, they ran away from school headed for Mozambique.
It was during the night when they left school.
They went via Cashel Valley and crossed the border to Rutanda.
In Mozambique, they were welcomed by Mozambican forces that went with them to a transit base.
For two weeks they stayed there before being sent to Zhunda base.
Mother says that it was at that base that they got to understand the set-up of a war situation.
While at Zhunda base in Villaperry, they met comrades Oppah Muchinguri, Vivian Mwashita, Karen Kazingizi, Charles Mukudu and Christopher Mutsvangwa among others.
Apart from the above mentioned comrades, she also met others from Highfield and Mutambara Mission.
She began to understand that word about the liberation struggle had spread throughout the country.
It was at Zhunda base that mother also met President Robert Mugabe, Cdes Edgar Tekere and Thomas Mandigora.
She was part of the 75 people who were selected by President Mugabe to go for training in Tembwe.
For three weeks, she was at Zhunda before going to Betalio (a transit camp for the injured) then Tembwe.
Tembwe was one of the biggest camps in Mozambique and it had nine different bases.
Mother talks of 1975 as a year of détente and this affected many Zimbabweans crossing the border to Mozambique.
Some were crossing as refugees while others to be soldiers therefore, there was need for more food and clothing.
Mother tells me that it was at Tembwe that she experienced the devastating effects of hunger.
In their large numbers, the comrades could go for days without food and if made available, it would only be a handful of Ndodzi (Beans) and Sperida (spare diet Sadza).
Before training, mother says they were first vetted before assuming pseudo names.
My mother chose the Chimurenga name 'Lovender Pirai'.
She was ready to fight for her independence, mine and that of fellow Zimbabweans.