By Catherine Murombedzi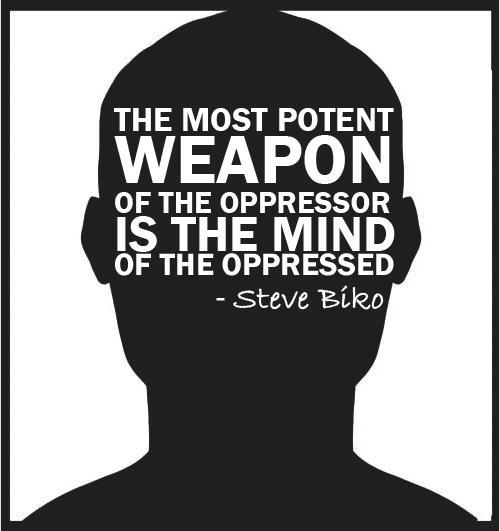 I write what I like
By Steve Biko
Published by Picador Africa (2004).
40th Anniversary Edition 2017
ISBN 978-1-77010-510-2
eISBN 9781770105119
THE coloniser, with the Bible in hand and mind set on conquering Africa, did not have much to resistance.
Take over any subjects' capacity to think and their lives become like dough in the baker's palm. The missionaries made their religion 'the all-to-get-religion', the 'door-to-heaven'.
The indigenes had their own religion before the settlers occupied Africa, they believed in Musikavanhu.
They communicated with Musikavanhu through their ancestors. The whiteman approved not of that intercession route — the way to the Maker was through Jesus Christ.
Today, brainwashed indigenes view everything black as pagan and heathen.
With everything black painted negative, many black people espouse white as wholesome and holy.
Steve Biko's I write what I like tackles issues that reveal the inferiority complex destroying the black man's mind.
The black mind needs awakening, thus Biko started the Black Consciousness Movement, which is alive today.
But still, the blackman runs to the whiteman for advice on how to run an independent country.
From the 1960s, the brainwashing by 'big brother' saw blacks in SA turning to the superpower, thus affecting the direction liberation movements took.
Steve Biko did not take that lightly.
He wrote in 1976 to Senator Dick Clark, an American Senator on African Affairs, stating that:
"…America's choice is narrowed down to either entrenching the existing minority white regime or alternatively assisting in a very definite way, the attainment of the aspirations of the millions of the black population as well as those of whites goodwill… the oppression and exploitation of the black majority by a minority is an unforgivable sin that cannot be pardoned by civilised societies.
"…American foreign policy is guilty of working in the interests of the minority…all these activities relate to whites and their interests and serve to entrench the position of the minority. America must therefore re-examine her policy," writes Biko.
Taking a look at American policy today, little has changed, even in neighbouring countries.
Zimbabwe can relate to what Biko wrote then in 1976.
Biko writes: "America must cease showing any form of tolerance to bantustan leaders who are operating as a model and platform obviously designed for the perpetual subjugation of black people… granting of any form of official or semi-official recognition to them is gross insult to the black people of this country. America must refuse to be involved in the kind of one-sided political circus…"
The interests of the blacks were diametrically opposed to the interests of the whites.
Biko, in 1976, went on to write: "…a mediator needs to have clean hands," outlining his requirements.
λ America had to develop a new approach
λ American firms had to have rigid rules for remuneration, job reservations and not be involved in exploitation.
λ America had to stop showing favouritism and tolerance to some leaders
λ America must call for the release for imprisoned activists
λ America must insist on talking to real leaders
I write what I like tells of how South Africans lived under restriction with the knowledge that most dissenting voices were now in detention under a section of the Terrorism Act.
The Act meant solitary detention without trial.
Repression continued with the killings of students in Soweto, with June 1976 marking another irreversible step to freedom.
Ironically, a 'terrible beauty' was born with the student killings. There was no fear in dying anymore.
Protestors could be imprisoned for up to a year with renewal powers by the regime.
Coloureds and blacks in Cape Town joined hands, bringing a new thrust into the Black Consciousness Movement.
The world newspapers screamed 'End apartheid'.
Biko writes, "If America goes for a full-scale support of the struggle for the blackman's liberation, then she stands a chance of influencing political trends and being regarded as a genuine friend."
Today, America's hand in world politics plays a major role, with Zimbabwe too asking for the repealing of economic sanctions (Zimbabwe Democracy and Economic Recovery Act ZDERAA) by the superpower.
ZDERAA encompasses a raft of economic sanctions imposed on Zimbabwe by the US in 2001 and amended in 2018 as a reaction to Zimbabwe's Land Reform Programme that saw more than 200 000 black households benefitting from land which was occupied by 4 000 white farmers.
In December 2017, MDC Alliance principals Tendai Biti and Nelson Chamisa and the Southern Africa Director with the Africa Division of Human Rights Watch, Dewah Mavhinga, betrayed their kith and kin and embarked on a trip of shame to plead for the extension of sanctions against Zimbabwe.
This has resulted in US President Donald Trump extending ZDERAA after Zimbabwe's elections this year.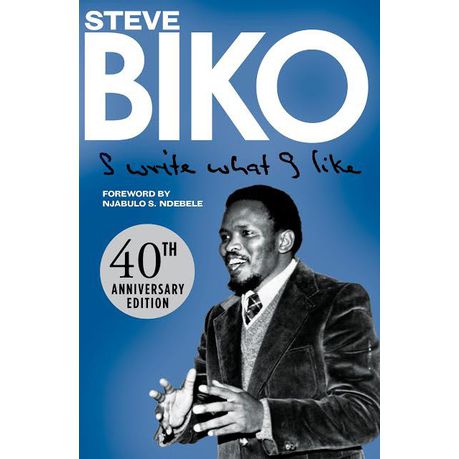 Biko's ideas are against the suppression of the African, therefore he urges blacks to be conscious of their worth.