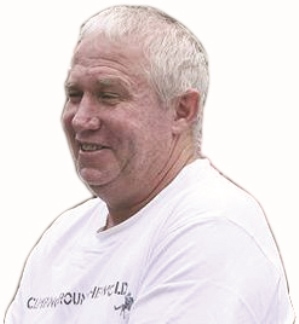 EDITOR – LET me begin by saying I was happy when I saw an article which you published in 2012 of Roy Bennett's atrocities in Musana and Domboshava.
I am a victim of Bennett's gruesome and evil tortures.
I am still traumatised by what I saw in 1977 at Makumbi Hospital where captives were taken for torture.
I was only 14 years old when I was picked up together with my father who was accused of feeding the ZANLA guerrillas.
My father was tortured by this Selous scout.
He subsequently died.
I cried when I saw the story of this terrorist in your newspaper.
Muzezuru akatishungurudza zvekuti ndikamuona ndinomubvarura-bvarura.
You only covered a quarter of his atrocities.
They used to come and take our cattle to his base.
Muzezuru as Bennett was known then, Selous Scouts and the Auxiliary Forces killed and raped innocent people here in Dombashava.
It will be good for us if this notorious Rhodesian fool and his fellows are tried for genocide.
What hurts more is that he is still fighting for the restoration of Rhodesia by funding Western parties like MDC with money he got after looting our diamonds.
I don't want to seem like a racist, but I hate Bennett with a passion.
Ndakagumbuka
Domboshava