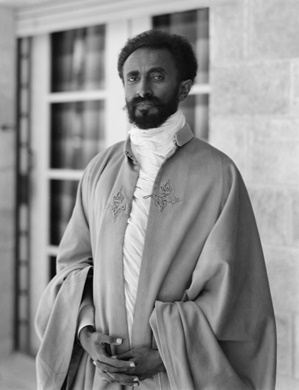 AS African leaders gathered in the Ethiopian Capital of Addis Ababa last week, it was time of reflection, to re-examine if they still conformed to the vision of the founding fathers of the Organisation of African Unity (OAU), the forerunner of the African Union (AU).
It is important to recall the visions of the founding fathers of the AU that include Kwame Nkrumah (Ghana), Modibo Keita (Mali), Gamal Abdul Nasser (Egypt), Sekou Touré (Guinea), Julius Nyerere (Tanzania), Ben Bella (Algeria), Emperor Haile Selasse (Ethiopia), William Tubman (Liberia), Abubakar Tafawa Balewa (Nigeria), Nnamdi Azikiwe (Nigeria), Jomo Kenyatta (Kenya) and many others who were inspired by the Pan-African Movement.
In May 1963, when these founding fathers gathered in Addis Ababa, Ethiopia, to establish the OAU, they were inspired by a common goal to promote understanding and cooperation among African states.
They gathered in response to the aspirations of brotherhood, solidarity and unity transcending ethnic and national differences.
Their main objectives were to rid the continent of the remaining vestiges of colonisation and apartheid, to promote unity and solidarity among African states, to coordinate and intensify cooperation for development, to promote internal cooperation and to safeguard the sovereignty and territorial integrity of Africa.
The founding fathers had ideals that remain relevant to development of the continent.
Kwame Nkrumah of Ghana
(1909-1972)
Kwame Nkrumah popularly known as 'The Giant of Africa', a man of remarkable qualities, won the respect and admiration of the world by his strong commitment to and promotion of Pan-Africanism.
President Kwame Nkrumah, the symbol of a sincere and dedicated African, was committed to achieving freedom for African states that he once declared:
"Bury me alive, if I do not give Ghana her independence."
Wherever he went, he never forgot his burning love for Ghana and Africa at large.
In one of his autobiographies he said: "I have never regarded the struggles for the independence of the Gold Coast, as an isolated objective, but always as a part of a general world historical pattern."
In his memoirs he said: "Ghana's independence is meaningless, unless it is linked with every inch of African territory."
In order to promote the cause of Pan-Africanism, 'Conferences of Independent African States', and 'all African People's Conferences' were held in Accra.
Nkrumah envisaged the United States of Africa.
In his address at the founding of the OAU, he said, "for us, it is a simple matter of grasping with certainty our heritage by using the political might of unity.
"All we need to do is develop with our united strength the enormous resources of our continent.
"Not one of us working singly and individually can successfully attain the fullest development.
"Only a united Africa functioning under a union government can forcefully mobilise the material and moral resources of our separate countries and apply them efficiently and energetically to bring a rapid change in the conditions of our people.
"Unite we must."
Julius Kambarage Nyerere of Tanzania (1922-1999)
The late former President of the Republic of Tanzania (then Tanganyika) Dr Julius Nyerere was one of the most able, modest, and democratic minded statesmen Africa has ever produced.
He was hailed by contemporary historians and politicians, as being a leader of superb qualities, wide vision, and intellect.
Nyerere made it clear that he looked upon any immigrant, who has made his home in Tanganyika, as a Tanganyikan-born African.
In June 1960, he advocated an East African Federation at the Conference of Independent African States in Addis Ababa and announced that he was prepared to postpone Tanganyika independence if this was to further the independence of the other East African States.
Ahmed Sekou Toure of Guinea (1922-1984)
President Sekou Toure was a man of varied experiences and versatile minded.
He was deputy in the French Assembly in Paris, a member of the Guinea Legislative Assembly and a mayor of the city of Conakry.
When the French put through the Loi-Cadre in 1957, which kept control of each territory in the hands of a French Governor, but gave Africans the right to elect their own man as Vice-President of the Executive Council, he became the number two man in his country.
By refusing to accept the de Gaulle Referendum in 1958, he gave his country a complete detachment from the 'French Community'.
"The idea of the French community would continue our status of indignity, and our status of subordination," he said then.
"We do not wish to settle our fate without France, or against France.
"We prefer poverty in liberty, to riches in slavery."
The Guinea Ghana-Mali Union was part of the expression of Toure's thought on the unity of Africa, which he expressed thus:
"Nature has set a seal upon us which we cannot disown, except at the risk of self-destruction, nor can we pit ourselves against each other, without compromising our common destiny." 
Haile Selassie of Ethiopia
(1892-1975)
No observer of present day Ethiopia cannot be inspired by the high ideal, vigilance, dedication, and far-sightedness of Emperor Haile Selassie I, the architect and builder of Ethiopia and Africa at large.
He was one of the founding fathers of the AU who helped Africa chart its own destiny.
Haile Selassie, Emperor of Ethiopia, on May 25, in his 1963 acceptance speech as the first Chair of the OAU, emphasised the need for freedom:
"Today, Africa has emerged from this dark passage," he said.
"Our Armageddon is past.
Africa has been reborn as a free continent and Africans have been reborn as free men.
"The blood that was shed and the sufferings that were endured are today Africa's advocates for freedom and unity.
"Today, we name as our first great task the final liberating of those Africans still dominated by foreign exploitation and control.
"With the goal in sight, and unqualified triumph within our grasp, let us not now falter or lag or relax.
"We must make one final supreme effort; now, when the struggle grows weary, when so much has been won that the thrilling sense of achievement has brought us near satiation.
"Our liberty is meaningless unless all Africans are free. Our brothers in the Northern and Southern Rhodesia, in Mozambique, in Angola, in South Africa, cry out in anguish for our support and assistance.
"We must urge on their behalf their peaceful accession to independence. We must align and identify ourselves with all aspects of their struggle. It would be betrayal were we to pay only lip service to the cause of their liberation and fail to back our words with action.
"To them we say, your pleas shall not go unheeded. The resources of Africa and of all freedom-loving nations are marshalled in your service. Be of good heart, for your deliverance is at hand."
Fifty two years on have African leaders embraced the ideals and achieved the objectives of the founding fathers?