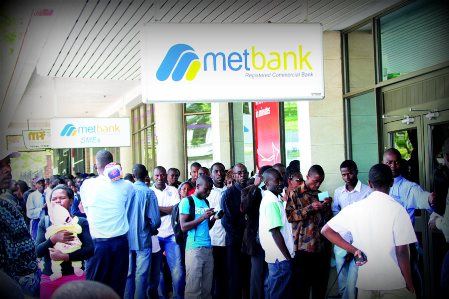 ROAD accidents have become some of the leading cause of death in Zimbabwe. 
According to the Zimbabwe Traffic Safety Council, each year since 2006, road fatalities have increased from 1 037 to about 2 000.
Apart from bad roads, many accidents are being caused by human error, defective vehicles and overloading.
Speeding, driving under the influence, misjudgment when overtaking and failure to adhere to road traffic regulations are the major causes of the fatal crashes.
This week 10 people were killed when a Chitungwiza-bound commuter omnibus veered off the road and rammed into a tree.
Initial investigations showed the commuter omnibus driver tried to overtake, but lost control.
To curb these increasing injuries and deaths from reckless driving, Government mulls installing an automation vision system called the "electronic police", which monitors and detects traffic violations.
Common traffic crimes like cell phone driving, defective number plates, stop-line violations and one-way entry will now be caught on the camera and the violators fined.
A proposal has been mooted by a Chinese State Owned Telecommunication Equipment Enterprise (ZTE) to set up an e-police system modelled after similar programmes in place in China, Nigeria and India.
E-police equipment includes high-speed cameras, licence-plate recognition software and road-rules cameras.
The cameras will automatically capture the licence plate numbers of cars that are violating traffic laws such as driving above the speed limit, not wearing a seat belt and signal jumping.
Image data is then forwarded to a computer running an automatic number plate recognition system.
From there, the result is sent to the responsible police department and the owner and the driver of the vehicle are identified and enforcement is carried out.
Vice-President Joice Mujuru implored local authorities to adopt the e-police system in addressing challenges emanating from congestion being caused by the increase in the number of vehicles on the country's roads.
Officially opening the Ministry of Information and Communication Technology and Courier Services co-hosted by ZTE Corporation, Vice-President Mujuru, who was represented by Senior Minister of State in the President's Office, Cde Simon Khaya Moyo said other countries have adopted e-enabled service delivery to cope with challenges that are brought about by urbanisation.
She said the current wars between the police and commuter omnibus drivers can be eliminated if local authorities adopt latest technologies.
"With accelerated process of urbanisation, urbanisation development is faced with various problems, such as traffic accidents, traffic jams, and urban crime," said VP Mujuru.
"To solve these problems, we should learn from other's best practices.
"The Zimbabwe Republic Police-Kombi wars must come to an end, as we use ICT to address some of the challenges we face in the traffic jungle."
ZTE chief executive, Mr Duan Yong said his company is willing to work with local companies and provide network solutions and digital technology that can be adopted to ease the traffic challenges faced in the city.
"When the system has been implemented, there will be no more police personnel stopping traffic violators in the middle of the road and causing congestion," Duan said.
E-police system could also be used to identify stolen vehicles, falsified licence plates and stop the practice of bribing traffic police personnel.
Many stakeholders attending the one day workshop warmed up to the idea of the e-police system.
However, fears were raised on the costs and maintenance of the equipment and implementation of the system.