FOR Tarisai Chikore (not her real name), the bus trip between the Zimbabwean capital, Harare and Lusaka in neighbouring Zambia has become all too mundane.
The 35-year-old Highfield based teacher is in search for that which would 'make her a complete woman ' – a baby.
Married for five years, Chikore has not been able to conceive and this has caused her tremendous stress with all fingers pointing at her as the source behind their childless marriage.
In the African family-set up, where premium is placed on the number of children one has, infertility is frowned upon and considered a curse.
It is this pressure, seemingly from all fronts, that forces Chikore to frequent Lusaka IVF and Fertility Clinic, a sister clinic of the Kampala-domiciled Women's Hospital International and Fertility Centre, which opened its doors to the Zambian public and those beyond the country's borders in November 2015.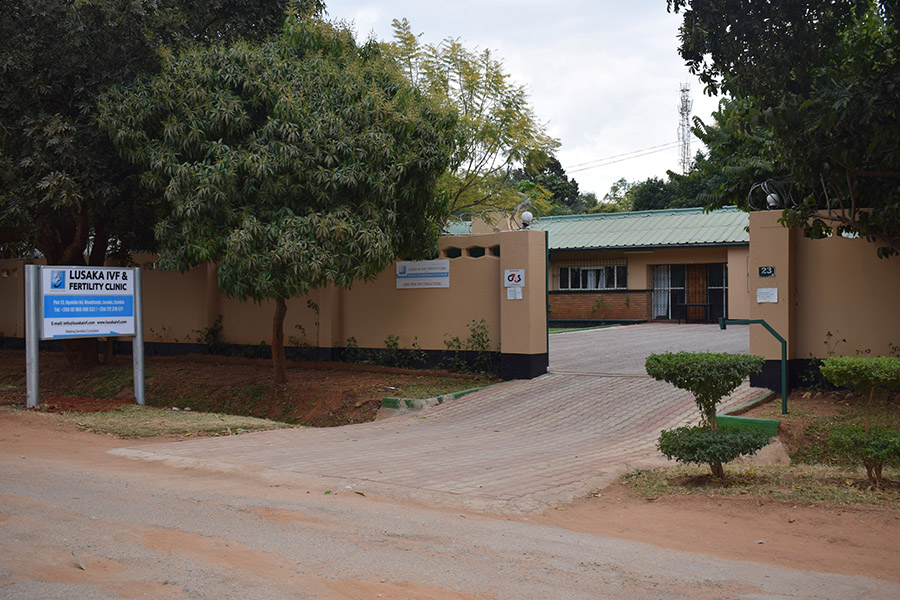 But from a point of shame to a state of hopefulness, Women's Hospital International and Fertility Centre has thrown the hushed debate on infertility into a new light of forthrightness, the 'childless' African women are fighting back against the age-old stereotypes.
Confronting infertility, especially in African societies where childlessness has both social and cultural negative connotations can be a daunting task for married couples.
As pointed out in previous articles in this publication, the African woman bears both the stigma and blame in infertility among married couples, and this leads to both emotional and physical stress.
Sharing her ordeal, Chikore narrates that she has opted for IVF across the border so that she can be away from inquisitive relatives and friends.
"It pains me that when relatives visit, it is all about questioning me on when I am going to bear a child for my husband.
"To many, the problem is believed to be associated with me. Trying to explain to them is a complete waste of time because to them a man cannot be associated with infertility problems," she said.
For Chikore and her husband, Lusaka IVF and Fertility Clinic has become the solution to their problem which they are willing to solve away from prying eyes.
However, the clinic has brought relief to many African woman hitherto battling the 'shame' of childlessness behind a lace of loneliness and social exclusion.
Founded in Uganda in 2003 by Dr Edward Tamale Sali, Women's Hospital International (WHI) and Fertility Centre is what has thrown a new perspective on infertility issues among a substantial segment of Africa's women, and now men too.
"We are privileged to house one of the largest groups of dedicated specialists in the fields of gynaecology, fertility and maternity in East and Central Africa," said Dr Sali.
"WHI was officially opened in September 2005 by His Excellency, the President of Uganda, Yoweri Museveni after becoming the first hospital in East and Central Africa to register the first IVF (Test Tube) baby in 2004. In addition to fertility treatment, we are the first hospital in Uganda to have carried out Laparoscopic (keyhole) surgery. By the end of 2017, we had registered over 10 000 IVF/ICSI babies born at our hospital."
At Lusaka IVF and Fertility Clinic, where Chikore has been undergoing treatment, is Dr Gilbert Ahimbisibwe, the resident doctor, who has started to fight infertility-related stigma in Zambia.
"Worryingly, the majority of couples who suffer from infertility tend not to get the help required due to the stigma associated with infertility. Many get exploited by herbalists or doctors who profess to be able to help them," said Dr Ahimbisibwe.
"When a woman is able to produce an egg and has a womb to carry a baby, Lusaka IVF and Fertility Clinic can help.
"Since Lusaka IVF and Fertility Clinic first opened its doors in 2015, close to 500 babies have been conceived and safely delivered as a result of various treatment options on offer at the clinic."
A number of IVF and fertility clinics have also been opened in Zimbabwe but due to stigma and lack of knowledge, many are still skeptical about the procedures.
In the remote and rural areas for example, women fail to access fertility clinics as a result of many problems, one of them financial instability.
Some women highlight that due to socialisation and dominance of patriarchy, it is the man who must initiate talks about seeking help.
In Vitro Fertilisation (IVF) is a procedure, used to overcome a range of fertility issues, by which an egg and sperm are joined together outside the body, in a specialised laboratory.
The fertilised egg is allowed to grow in a protected environment for some days before being transferred into the woman's uterus increasing the chance that a pregnancy will occur.
IVF can be used to overcome a range of fertility issues and for many couples, gives them the best chance of having a baby.
As a result of IVF, many couples facing the problem of infertility can now realise their dreams of having children.
According to IVF Zimbabwe website, the first IVF baby conceived in the country was born on April 2 2017.
The centre has recorded 26 live births and 20 ongoing pregnancies in 2019.
In a bid to tackle problems associated with infertility matters the Merck Foundation is also supporting First Ladies from different countries in Asia and Africa to bring infertility issues to the fore and raise awareness.
A dream concretised in Uganda 16 years ago has now reached Chikore thousands of miles away in Zimbabwe and the stigma around the dreaded infertility word is now being embellished with home grown expertise at Women's Hospital International and Fertility Centre.