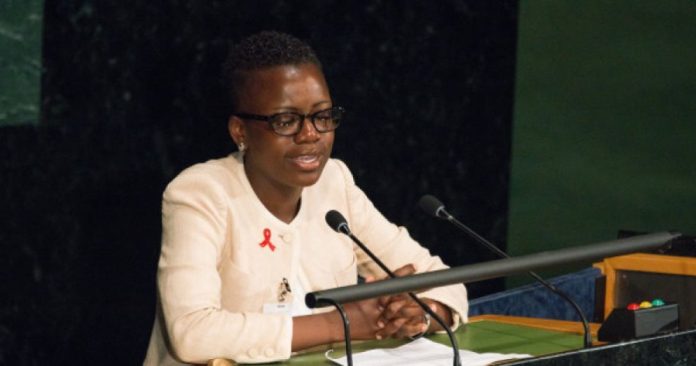 By Catherine Murombedzi
THERE are times adults have to apologise to children for hiding the truth from them.
There have been times when a good deed goes wrong ending in confusion and tears.
There have been times when perceived protection turns out to be no protection at all as it ends up with the protected more vulnerable.
There have been times when the protected end up angry and with the parent or guardian in despair.
Informing
Informing a minor that he/she is HIV positive is one of the most difficult tasks for many parents and guardians.
There have been many instances where a minor is told that he/she is diabetic or have a heart ailment.
This is given as the reason the child has to take medication for life. However, when minors finally find out, it is usually so bad that trust is lost and in some instances there is tragedy.
Parents and guardians are normally protective of their children's status. However, delayed disclosure has been a challenge for most minors.
An organisation which handles the wellbeing of children highlights the needs of minors and the best way of getting around the challenges.
Regional Psychosocial Support Initiative (REPSSI) has published a Talking Book Guide for healthcare workers, support groups, caregivers and parents.
"Disclosure is often delayed, which can lead to a breakdown of trust and a burden of guilt, as well as the child being denied access to participate in his or her own healthcare," writes Noreen M. Huni, REPSSI executive director.
There are eight programmatic areas to mainstream psycho-social support. These include paediatric HIV and AIDS care where knowledge has been generated in collaboration with partners in the countries where they operate from.
"Health care workers in communities and paediatric HIV clinics need tools to assist parents and caregivers to address knowledge gaps related to talking to children safely about the child's HIV status.
"Health care workers need to be able to help parents and guardians to deal with the fears and anxieties that stop them from being open and honest to their children," Huni said.
Disclosure
Disclosure is a sensitive issue and a parent or caregiver may want to know when it is the best time to disclose.
"When disclosing for all age groups, create an environment where the child will feel free to ask questions. Do not avoid addressing the question that the child may ask. Answer honestly and let the child know if you do not have the answers to that particular question. Let the child lead the discussion in questions and do not try to silence the child but be reassuring," REPSSI advises.
Children usually believe that illness is their fault, so they need reassurance that their illness is not a result of something they have done wrong, the book notes.
After disclosure to the child, monitor the child's behaviour, sleeping, eating, emotional reactions and school performance.
Follow up
Follow up and seek support if any negative changes persist longer than two or three weeks. A caregiver can always go back to the healthcare worker for support if he/she feels he/she is not coping.
If a child is not coping after disclosure, listen to the child again and give space for expression of fears, thoughts and emotions. Gather as much age-appropriate information as possible on HIV and AIDS to share with the child and be ready to be asked very difficult questions.
Counselling services are available for free at health centres and if a caregiver feels this is needed, he/she can go to the clinic. Refer the child for spiritual counselling too.
"When you disclose your status, the child should be prepared for stigma and discrimination and explain that it is often from fear and lack of knowledge. Educate the child about his/her own rights and if a school is discriminating, tell the child to inform you," said Huni.
"Fill in the knowledge gaps that the child may have with age-appropriate information. Apologise to the child if he/she had to find out from some source not you."
Disclosure is a process and questions may come from the child for much longer or even for life.
It is hard to accept one's status and therefore the handbook is handy in helping caregivers and parents on dealing with disclosure to minors.
If a parent or guardian had lied to a child on why he/she takes medication, please apologise and assure the child that it was a mistake to hide the information. The child needs to trust the parent or guardian again and saying sorry is the best way to restart a broken relationship.
Not alone
There are support groups for minors and it is best for the child to know he/she is not alone. There is AFRICAID Zvandiri Positive, Rosaria Memorial Trust, Say What and many community-based organisations that can offer free help.
AFRICAID Zvandiri Positive has young people living with HIV as peer counsellors.
The name 'Zvandiri' means 'acceptance' in Shona, literary translated, 'As I am'.
The organisation is now national after funding for the next five years from USAID in 2017.
Loyce Maturu, a youth living with HIV from birth, is a peer educator with Zvandiri Positive. Maturu has overcome stigma and discrimination and has spoken at international fora on behalf of young people.
People dismiss her when she tells them that she is living positively.
"I have overcome stigma and discrimination. My issue now lies in people who do not believe me when I tell them that I am HIV positive," said Maturu at a day to commemorate youths held by the organisation in Harare in 2015.
Fatal
In Glen View, Harare, a secondary schoolboy died recently after he stopped taking ARVs yet he collected from his mother everyday. The mother had 'misinformed' him that he had a weak heart. He, however, found out from a friend in school that he was taking ARVs. He stopped taking medication and by the time they found out, meningitis had struck. They rushed him to hospital and, sadly, he died.
In 2015, a Beitbridge boy aged 10 fell and died after being chased by his 25-year-old brother. The minor resisted taking ARVs and demanded to know why he took tablets yet he was not ill. During the chase, he fell and knocked his head on a rock, dying instantly.
Despite disclosure being so hard, parents and guardians must get help from trained health workers and help minors to accept their condition. Disclosure is not a one-day issue, it is not an event but a process.