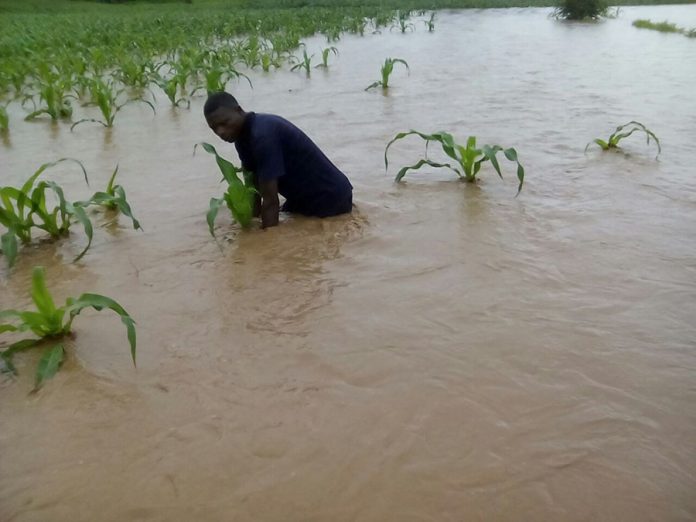 AS climate change effects continue to wreak havoc, media practitioners have been challenged to report accurately on the issue and help in proffering solutions to correct the environmental effect.
Climate change has negatively impacted the country as evidenced by poor access to drinking water by the general populace as well as adverse weather conditions manifesting in forms of floods and droughts.
Most farmers are now used to late rains which have severely impacted agricultural productivity.
This has necessitated farmers to adapt to, and adopt, smart agricultural farming methods. However, a climate expert, Alois Tsiga, said the media was slowing down efforts to combat effects of climate change.
Tsiga said if journalists were equipped with accurate knowledge, they could play a central role in lobbying Government to expedite efforts, for instance, of ratifying the Kigali Amendment and totally eliminating greenhouse gases which are contributing to the increase of average global temperatures.
"The problem is that the media has not helped in correcting wrong perceptions and that is a problem. The important thing about correct knowledge is that, currently the world over, issues about ozone depletion and global warming are very topical and critical because they have to do with our survival on earth," Tsiga said.
"The role of media cannot be overemphasised because this is a group that is the most crucial in terms of dissemination of information.
"When people are empowered with knowledge, it will help us solve the problem which we have through action."
Zimbabwe is yet to ratify the Kigali Amendment of October 2016 which is calling on countries to ban the use of greenhouse gases.
The impact of climate change has been severe in recent years.
Weather-related diseases are now more frequent, fresh water sources are dwindling, with food insecurity now the order of the day while diseases that were deemed extinct are resurfacing.
Climate change is a sustainable development challenge, with broad impacts not only on the environment but also on economic and social development.
The effects of climate change vary among regions, and between different generations, income groups and occupations as well as between women and men.
Washington Zhakata, the Environment Ministry Director for Climate Change Management said if journalists developed a passion for environmental issues, it would help combat ozone depletion and climate change.
"It is important for media to be equipped with the correct information so that they properly inform the public. I therefore urge the media to develop a passion for environmental journalism," said Zhakata.
Prof Jacqueline McGlade, executive director European Environment Agency, has also emphasised the importance of information dissemination.
"Our reports have added further evidence that climate change is happening and we can't completely avoid the effects. Adapting to the changes climate change is bringing is essential and there is a pressing need for new data and for improvement of currently available data," McGlade said.
"In particular, we need to harness data at a more local and regional level to build an accurate picture of future impacts. We can only find and use this data if we involve citizens directly with the information process. In short, this means we need to be better at communicating both ways.
"I believe that if we are to tackle climate change, we need to move beyond conventional systems of data collection and management.
"It is no longer sufficient to develop passive lists or reports to 'inform' citizens. We need to engage with the woman on the street, in the field, in the river or on the mountain and ask how they can 'inform' us."
ZERO's acting director Shephard Zvigadza said climate change was mostly affecting women.
"Issues of climate change have been discussed widely but within the discourse, there are some people left out. It is women who bear the brunt of climate change and they are the ones who know the issues that affect them.
"In the household, the woman is responsible for food security and within the gender relationship, women bear the brunt hence it is important for them to share their experiences in terms of what they have done to circumvent the challenges they face," said Zvigadza.