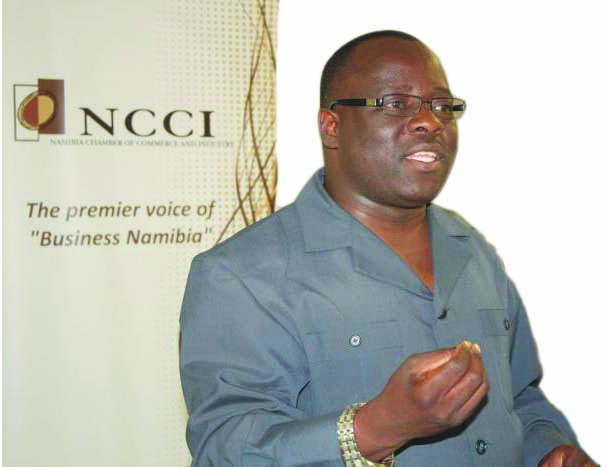 THE Southern African Development Community (SADC) bloc has been urged to prioritise infrastructure development as this will enhance viable and sustainable trade.
Speaking at the sidelines of the Zimbabwe-Namibian business forum held in Harare last week, Namibia Chamber of Commerce and Industry chief executive Tarah Shaanika said infrastructure development will enhance direct trade among member States in the region.
He said although Namibia was a big consumer of Zimbabwean products, these were getting to Namibia through a third party, hence the need to establish direct trade between the two countries.
"Trade within SADC has been very limited and from the Foreign Direct Investments that come into Africa, not much comes from one SADC country to another," said Shaanika.
"Africa should start investing in itself.
"More work needs to be done towards creating infrastructure to make trading between African countries easy.
"Inter-regional and inter- continental trade should be made sustainable."
Although nominally modest, Standard Bank confirmed that intra-African trade is certainly increasing.
According to the bank's estimates, intra-African trade amounted to roughly US$90 billion in 2011, a substantial fivefold leap from US$17 billion in 2001.
Shaanika said the global economic environment required nations to venture into bilateral partnerships to boost trade.
He added that Namibia was interested in agriculture and creating agro-processing joint ventures with local companies, stressing Zimbabwean companies had more experience in agro-processing which the Namibian companies were eager to tap into.
"We are also interested in mining and beneficiation initiatives like diamond cutting and polishing. Namibia has more than 15 years experience in cutting and polishing diamonds and we want to see if we can do value addition on both Zimbabwean and Namibian diamonds to avoid exporting raw diamonds," said Shaanika.
The 16-member Namibian delegation which comprised of representatives from most sectors of the economy including construction, mining, agriculture, transport, manufacturing, tourism, clothing and textile, bakeries, cosmetics and information technology was in the country for five days to explore ways of tapping into available business opportunities.
The delegation visited Lake Harvest Aquaculture project on Lake Kariba the largest sustainable Tilapia fish farming venture in Africa.
Some Namibian companies with experience in fish processing, were keen on working with Zimbabweans who were into fish farming.
Value addition was identified as the cornerstone of development of industries of both countries.
Foreign Affairs Deputy Minister, Christopher Mutsvangwa said SADC countries must integrate and create their own internal markets.
"The SADC region has 200 million people; therefore it has the capacity to create its own internal market with products that can also compete on the international markets," he said.
"We need to be global players and find products made in SADC on shelves in countries all over the world."
At their last summit in Lilongwe, Malawi, in August this year, SADC's heads of State and government paid particular attention to the urgent need to improve trade among member states of the 15-nation regional body.
Because of the global economic downturn, the economies of some of the region's traditional trading partners, especially those in the Eurozone, are in recession, which has negatively affected trade and investment.