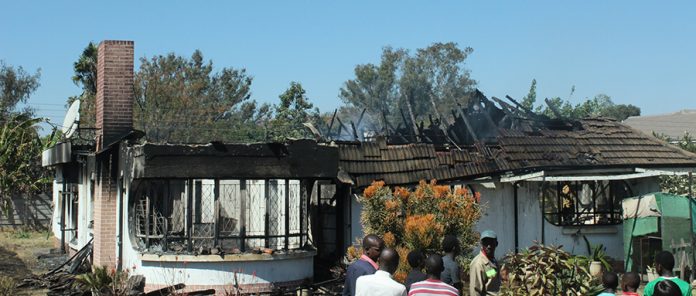 THE last time Thelma Chidawu (41) had health insurance was three years ago, which was not much of a problem until she began having stomach ache.
"I got so ill earlier this year and went in and talked to a doctor about it," said Chidawu who lives in Marondera.
She had to fork out at least US$20 consultation fee to see a general practitioner, who then referred her to a specialist who asks for US$50.
An abdominal CT-scan cost her US$550 and the radiologist another US$70, expenses she struggled to cover.
The doctor ordered other tests that she simply could not afford.
"I was supposed to go back after the X-ray results came, but I decided just to live with it for a while," she said.
Chidawu was retrenched from a stable job with good health coverage in 2015 following the infamous July 17 Supreme court ruling which saw some 20 000 people lose their jobs.
Since then, she has worked on contract for various companies, including one that provides insurance.
"I failed to keep up the payments that would have been required to maintain my coverage," she said.
"It was just too much money."
Chidawu is one of the 12 million Zimbabweans who lack health insurance, and their numbers are rapidly increasing because of ever soaring costs and job losses.
It is reported that only about 10 percent of Zimbabweans have health insurance cover.
According to the Association of Health Funders of Zimbabwe (AHFoZ), in 2016, membership of the health insurance sector stood at 1,3 million.
Due to prohibitive costs, insurance has come to be viewed as a luxury.
Zimbabwe's insurance penetration rate has been on a free fall since achieving its highest insurance penetration rate of 5,7 percent in 2004 to its lowest of 1,5 percent in 2016.
Market reports indicate that at least 70 percent of homes remain uninsured and that the number of corporates and SMEs that are either uninsured or underinsured is very high.
The luxury assumption
A frequent reason given for the low uptake of insurance in developing countries is that consumers perceive insurance as a luxury item.
Insurance penetration is clearly related to a country's income level.
Insurance, it is said, is the first casualty of economic malaise.
The insurance-as-luxury assumption implies that income distribution in developing countries is such that insurance can only be consumed in small quantities.
This is common sense, after all, spending money to protect against losses is not feasible unless income is reasonably high and consumers have possessions to which they have title, and an interest in protecting them.
Traditional thinking holds that, personal insurance services are of interest largely to the rich.
Speaking to journalists at the 2018 Journalists Mentorship Programme organised by IPEC and Zimselector, NICOZ Diamond Business Development general manager Gugulethu Ngwenya said insurance is a necessity and not a luxury for the rich as said by others.
"In fact, the rich can easily replace stolen or destroyed properties," said Ngwenya.
"Most people would not claim buying insurance as their favourite thing to do," she said.
"It is, however, a necessity due to the risks we take in our daily lives.
"Whether it is health, motor, homeowner's or long-term care insurance, these policies help protect you financially in case something catastrophic happens."
She said most Zimbabweans perceive housing and property insurance as a luxury item.
Ngwenya said misconceptions that insurance is only for the rich is borne out of a lack of knowledge on the part of the uninsured.
"People wonder why housing insurance is required in life," she said.
"They do not understand its significance until they happen to face a natural disaster.
"But by then it becomes too late to recoup the costs."
Ngwenya said for a house valued at US$40 000 the average premium per month is US$5.
"It is actually not expensive as perceived by many," said Ngwenya.
House insurance can compensate for a range of accidents related to: fires, thunderstorms, hurricanes, tornadoes, theft and vandalism, among others.
Last year, floods induced by Cyclone Dineo resulted in the destruction of homes, property, crops, livestock and even human life in some parts of the country.
Over 2 000 houses and other properties in parts of Harare, Chitungwiza, Bulawayo and Hwange were severely damaged by the floods.
Motor vehicle insurance is currently the biggest insurance class underwritten by the short-term insurance industry in Zimbabwe due to the increased number of motor vehicles.
In an interview with The Patriot, Insurance Council of Zimbabwe technical manager Nicholas Sayi said motor vehicle insurance had a high uptake compared to other products due to the compulsory element.
"Motor insurance, because it is legislated, hence every car should be insured unlike housing and health which requires one to be risk aware (sic)," said Sayi.
Despite being compulsory, market reports indicate that 30 percent of vehicles are not adequately insured.
More so, there has been a rise in the number of customers who drop their full comprehensive cover for the cheapest cover that meets the legal requirement to allow their vehicles to travel on the country's roads.
Third party insurance traditionally covers third parties against losses incurred as a result of the insured's actions.
Such policies do not cover the insured against loss.
In 2015, the motor vehicle insurance gross premium written was US$12,7 million down from US$13 million in 2014, with the figure being attributed to the fall in full comprehensive insurance policies.