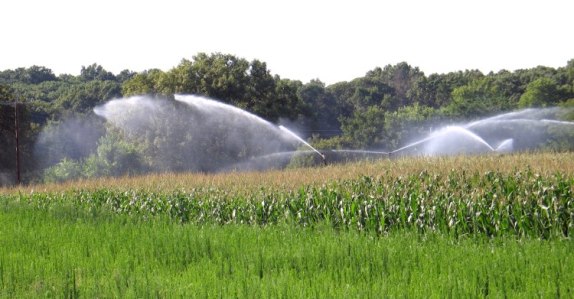 THE 2014/2015 rain season has arguably been one of the shortest the country has ever experienced.
The rains started mid-December, two months later than the traditional start, disrupting the cropping patterns.
As if that was not enough, less than three months after the rains started, the Meteorological Services Department announced that the rain season has ended.
The odds are drought is looming.
With most of the maize crop still at the tusseling stage, more rains were still required.
Most farmers were anticipating that since the rains started late, the season would stretch till April.
The hopes for a successful season have been shattered by the shifting and shortened season.
The Agriculture, Mechanisation and Irrigation Development Ministry has since indicated that 300 000 hectares (ha) of the cereal crops planted this season has been declared a complete write-off.
Experts have attributed the changing rainfall patterns to climate change.
Zimbabwe Commercial Farmers Union president, Wonder Chabikwa said the shifting rainfall patterns were not a new phenomenon and were as a result of climate change.
"It is sad that the raining season has ended abruptly when we still required rains," he said.
"The short raining season can be attributed to climate change and the sooner we accept the changes the better for us to adapt to the new seasons.
"This is not the first time we are witnessing the effects of climate change hence we have to wake up and accept that climate change is affecting us and start planning the way forward."
Chabikwa said the changing rainfall patterns did not spell doom for the future of the agriculture sector, but confirmed the importance of moving away from relying on rain-fed agriculture.
"Given these experiences, we now have to channel resources to the resuscitation and putting in place of irrigation facilities as most farms are surrounded by dams," he said.
"The country still has its good soils that are suitable for crop production and what we now need is the availability of water and infrastructure to irrigate the crops.
"Farmers can also now use short-season variety seeds suitable for the short raining seasons."
The past farming seasons have been characterised by erratic rainfalls and most farmers failed to irrigate crops citing poor irrigation systems resulting in the wilting of crops.
Farmers have been calling on Government to come up with a meaningful contribution towards the setting up of viable irrigation infrastructure that can adequately sustain and guarantee food security in face of drought.
"The Government can set up a National Irrigation Fund so that farmers can access loans for irrigation development," Chabikwa said.
With the country having an annual requirement of two million tonnes of grain for people and livestock, it is clear the target will not be met.
Government has, however, assured the nation, it is sourcing funds to import grain.
The decision, however, has not gone down well with farmers who are still waiting for payment of grain delivered to the Grain Marketing Board (GMB) last marketing season.
Chabikwa said most farmers had reduced hectarage this season as they did not have adequate financial resources to support their activities as they had not been paid by GMB.
"Indeed, Government has to import but they should first show appreciation to its own farmers by paying them what they are owed," he said.
"We should put in place measures that will ensure that we do not always rely on imports by encouraging farmers to produce more."
The country's traditional importing grounds too are facing their own challenges this season.
South Africa is set to harvest its smallest maize crop in eight years owing to severe droughts.
Zambia has limited prospects of exporting this season with Namibia and Tanzania also having been negatively affected by the current dry spell.
Mozambique and Malawi were affected by floods with Malawi losing more than eight billion Kwacha worth of maize, rice, groundnuts and cotton.
In 2013, the country imported 150 000 tonnes from Zambia at a cost of US$70, 6 million which translated to it paying US$470, 67 per tonne.
However, to purchase the same 150 000 tonnes locally at the prevailing price Government would have forked out US$56,9 million.