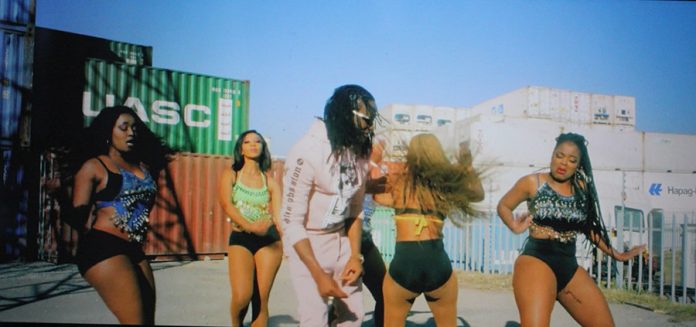 THE so-called globalisation process has seen the culture of the West being imposed on the rest of the world.
And the effect has been the decaying of African culture.
The rich culture that used to define Africa has been diluted.
The unique dances, music, food and even the art which defined Africa is fast disappearing with the rise of technology and globalisation.
It is sad that it has become the responsibility of organisations such as the UNESCO to preserve and safeguard the continent's traditions.
It is imperative that local musicians and artistes take the initiative to appreciate and celebrate local traditions.
The Uzumba-born musician Mukudzei Mukombe, better known as Jah Prayzah, is one such musician who has become popular by celebrating some of Zimbabwe's traditions in his music.
The fusion of modern sounds with strong traditional beats has resulted in him becoming a force to reckon with in the cut-throat music industry.
His albums, which carry deep lyrics that celebrate the Shona language, have bagged numerous awards.
He has managed to produce music that has a deep connection with the country's heritage and African culture.
Since 2014, the lanky musician has bagged 15 National Arts Merit Awards (NAMA).
And it is the rich African sound that has seen the artiste's music being appreciated beyond the country's borders.
His capabilities and dedication has seen him featuring on different international stages and also collaborating with renowned musicians across the globe.
But fans are now concerned with the musician's latest offerings.
Many are of the opinion that he is abandoning his African sound.
Recently, the lanky artiste released a single titled 'Ronika' and many feel the musician is turning into something far from the 'original' Jah Prayzah.
It is especially the twerking and near nudity that many fans find disturbing in the musician's latest offering.
The following are comments posted by fans on Jah Prayzah's official facebook page when he posted the video of 'Ronika':
Lena Fungal: "Miss the original Jah Prayzah with his mbira and deep Shona lyrics this copycat bubble-gum music is crap."
Reuben Yuda: "You can do better than this JAHP this is below standard. Bring back the old #STYLE HATIDYIRE MISHONGA KUNYARA WANDITSAMWISA (sic)."
Macdonald-Tatenda Guwaza Brown: "I feel like you tried way too hard and you have lost your natural test when it comes to music. SORRY this is a Disappointment to the Entertainment Industry!!"
Joy Bhila Kwaramba: "Go back to your style my guy .We love the mbira, deep shona, culture .That is why we love you we love your original style stick to that.Thank you."
Rumbidzai Rubobo: "Haaa apa wakashaisha hako hazvitoiti kuti ndione video yako panatezvara because ine vanhu vakashama, dzokerai pakare mkoma ndikaterera mbira dzako ndokomborerwa kwete zvawaita izvi."
Bless Nsingo: "Izvi zvazvimwe please ramba uri jah watoziva. ukachinja music watova mumwe muyimbi watisingazive Paneiyo hayii ini hangu bodo."
Music pundits contend that Jah Prayzah should emulate fellow musicians who maintained their styles and have gone on to achieve international fame.
Musicians who include Thomas Mapfumo and Oliver 'Tuku' Mtukudzi represent artistes who have maintained their sound but have gone on to record successes.
Even in collaborations with foreign artistes, the musicians have remained true to their sound.
With more than 60 albums to his name, Tuku continues to entertain his fans with the original Tuku music.