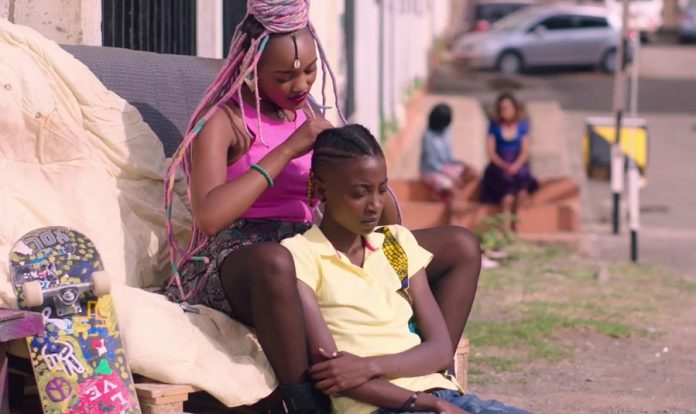 By Farayi Mungoshi
WHEN the film Rafiki, directed by Wanui Kahiu, opened up to cinema halls in Kenya, it attracted at least 6 500 viewers within the designated seven days it was supposed to show as ordered by the Kenya Film Classification Board (KFCB).
The film had been banned in Kenya due to its theme which favours and promotes homosexuality and lesbianism.
Homosexuality in Kenya, like in Zimbabwe and some other African countries, is illegal and a punishable offence.
Homosexuality is an offence which can attract a 14-year jail sentence for those caught practising it in Kenya.
For a film-maker to produce a film based on homosexuality as its main theme leads to the conclusion that the producer is seeking controversy more than anything else.
As argued by Dr Augustine Tirivangana in The Patriot, there is nothing African about homosexuality, it was never celebrated or tolerated but regarded as an abomination.
Procreation is ruled out between a gay couple, which makes it more abominable for Africans.
In an article by Cameron Glover, the film has already broken records, becoming the first Kenyan film to be shown at the Cannes Film Festival while raking in US$33 000 in just a week — a feat achieved by no other Kenyan film ever before.
But this is nothing to celebrate or sing about; celebrating US$33 000 is rather patronising.
That figure is not even enough to secure lighting for a day for a Hollywood production.
While controversy sells, we have to ask ourselves: Is this what we really want to tell and present as an African story.
Should we really worry about the sentiments of the so-called human rights activists?
Should we compromise and praise that which is an abomination to us in the name of wanting to be regarded as cosmopolitan and global citizens?
Earlier this year, when the movie Black Panther came out, the 'Wakanda' craze hit the whole of Africa and blacks elsewhere on the globe.
The reason for the craze, it was a first of its kind!
Before then, we hardly saw any movies where blacks were superheroes with the kind of advanced technology as showcased in the movie.
While influenced by Hollywood, the film still tried to stay true to some of what they considered 'African culture' or blackness. Homosexuality was one of the things the film-makers (blacks) discarded despite the fact that it is shown in the original comic books from where the film originates.
This caused a bit of noise with the so-called human rights activists but eventually it all fizzled out and most of us who never read the comic books still don't know about that bit of Black Panther.
The film-makers made a bold decision.
They wanted to tell an African story and they respected African values in the process.
That an American film-maker went to such lengths and risked being taunted by members of the gay community for omitting what they would consider a vital part of the script, while here in Africa, an African film-maker is making a 'mark' in the industry by selling the theme of homosexuality boggles the mind.
Are we moving forward or backwards in as far as the African story goes?
Are we telling our stories to promote ubuntu/hunhu.
While it is true that homosexuality is now rife across the continent, it still remains an abomination.
We cannot promote it as African film-makers.
I am sure the director of the movie will get an avalanche of awards, but still that doesn't make it the African story we want.
The stories we tell, the books we write and the films we make must celebrate our essence as a people, distinct from Westerners.
A film entertains and educates but over and above that, it promotes whatever theme it is driving and, by so doing, influences whoever is watching, either positively or negatively.
You might be wondering what Rafiki is all about. Rafiki which literally means friend, is a story inspired by Caine Prize winning short story, Jambula Tree, by Monica Arac de Nyeko (Ugandan).
According to Wikipedia: "It is a story of friendship and tender love that grows between two young women, Kena and Ziki, amidst family and political pressures."
In Black Panther, the film-makers tried to stay true to African values, researching the diverse cultures and way of living as well as drawing inspiration from Uganda, Burundi and Rwanda.
Africa needs more stories of a positive nature; its film-makers and writers would be more helpful by not aiding Westerners to force down our throats things alien.