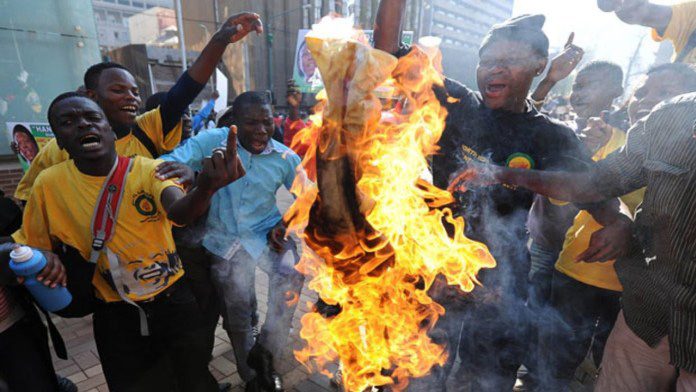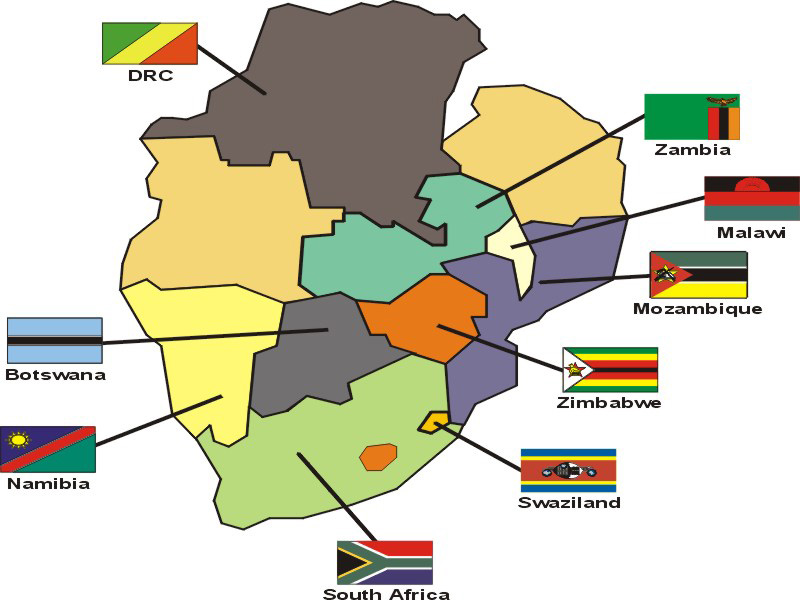 IN a divided country, such as ours, there is little surprise falsehoods carry the day more than truth and reality.
This is so especially when social media's gullibility outweighs the stoic values of verification and truth.
The MDC has taken it upon itself to impose values and ideals that are contrary to Zimbabwe's economic trajectory and the fundamentals of hunhu/ubuntu.
We have activists who fail to create parallels between their resentment for ZANU PF and Zimbabwe, their country.
Such activists, in their misplaced disdain for the said political Party end up being trapped and enmeshed in self-hate.
That is the tragedy confronting these people.
That is, in the same vein, the tragedy that our leaders have to contend with.
But is Zimbabwe that bad, compared to other nations?
Those who have travelled extensively will testify that this country is way ahead in many facets compared to several nations in the world.
Many lies are being peddled about the country with the authors doing nothing to check or verify facts before they unleash content to the world.
Two timely pointers which happened in the week gone by buttress the self-hate scenario presented above.
First was the widely reported snubbing by some leaders in SADC of the regional bloc's meeting on Africa's last colony, the Saharawi Arab Democratic Republic, held in Pretoria last week.
While progressive nations, including Zimbabwe, were attending the summit in SA, Morocco, the Saharawi Arab Democratic Republic's colonial master, was holding its own counter-meeting in that country.
Seven SADC countries reportedly attended the Morocco counter meeting.
What then becomes of countries, like Zimbabwe, which have, for so long, been under the cosh of Western powers if blocs like SADC cannot unite on such simple matters as that of the Saharawi Republic?
Will people in Zimbabwe unite when the region and the continent are easily divided by the lure of money as what happened last week?
Will we ever come up with our own solutions when, at the click of a finger, we dance to the tune of forces outside Africa?
SADC chairman Hage Geingob, the President of Namibia, told the conference in Pretoria: "We were told there is another meeting in Morocco and some SADC members are there. So we must ask if SADC is united in its support for freedom for Saharawi people, or do we need a new approach?
"The decolonisation of Africa will not be complete until the day the people of Western Sahara decide the fate of their future status, through a free and fair referendum."
We will probe this matter at length in the future.
And this takes us to the second matter that has been, and should be, of concern to every progressive African.
Reports of fresh xenophobic (specifically termed Afrophobic) attacks coming from neighbouring SA make sad reading.
This is especially so when we take into consideration the fact that SADC was talking of solidarity with the Saharawi Republic only last week.
That solidarity should be exhibited by all who are especially concerned with the progress, peace, unity and development of the SADC bloc.
We are all brothers.
We are one people.
We share and have the same values.
We have the same principles.
We have a shared vision.
So where we are losing it?
Let us borrow from The Chronicle of March 28 2019 and hear for ourselves how bad the situation in SA is:
"A ZIMBABWEAN truck driver is battling for life at a hospital in Durban, KwaZulu Natal Province in South Africa after he was caught up in suspected fresh xenophobic attacks in the neighbouring country.
More than 100 foreigners, among them Zimbabweans, were forced to flee their homes and seek refuge at Sydenham Police Station.
Zimbabwe's Consul General to South Africa, Mr Batiraishe Mukonoweshuro yesterday confirmed that the truck driver, Mr Tineyi Takawira, was admitted to King Edward Hospital after he was stabbed during an attack.
'I can confirm that Tineyi Takawira, a Zimbabwean truck driver is admitted to King Edward Hospital in Durban after he was attacked by protesters in Durban's Springfield Park informal settlement.
The protesters barricaded roads and intercepted truck drivers demanding to see their identity documents and those found to be foreigners were attacked', he said.
Mr Mukonoweshuro said a Zimbabwean woman married to a Malawian truck driver was among the people who fled to the police station after she was attacked and badly injured.
He said they were yet to ascertain the exact number of Zimbabweans who were attacked and were working with police and relevant authorities in the neighbouring country.
'We believe that there could be a substantial number of our people who were injured during the attacks but we are yet to ascertain the figures. Police have assured us that the situation has calmed down but we will continue to monitor the situation', said Mr Mukonoweshuro."
We leave it there but we hope that matters will be resolved as a matter of urgency and that sanity will prevail.
When all is said and done, Zimbabwe is a beautiful country with lots of opportunities and prospects.
Let those with ears listen…