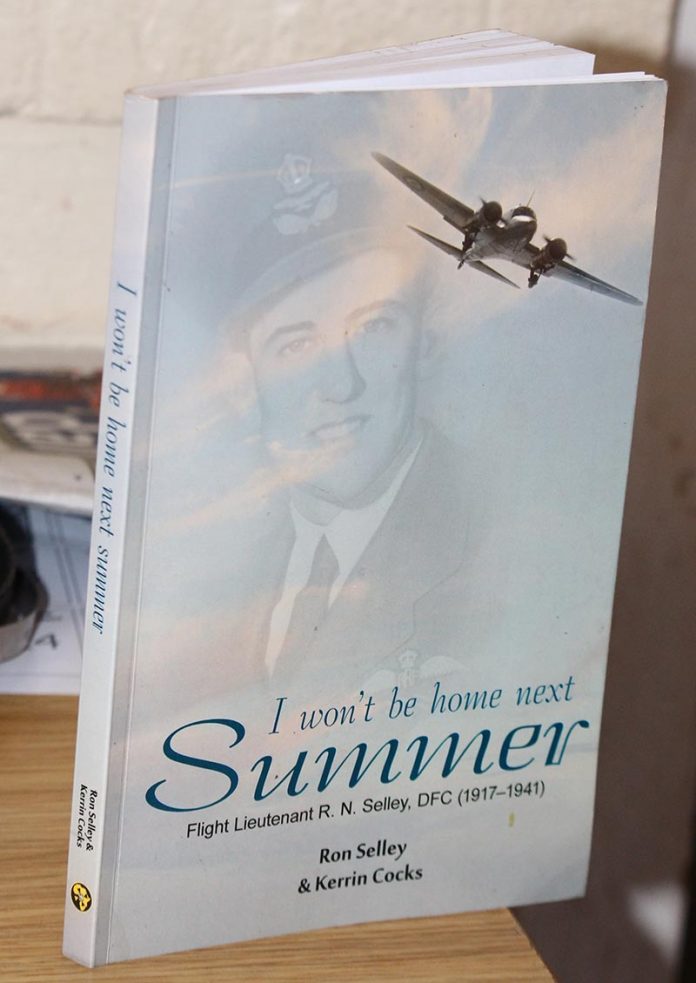 I Won't Be Home Next Summer
By Ron Selly and Kerrin Cocks
Published by 30 Degrees South Publishers (2014)
ISBN: 978-1-920143-94-7
IN July 1976, a plan was put in motion, resources were pooled and conspiracy theories were crafted to ensure 'Operation Eland' (Nyadzonia Massacre) was a 'success.'
Rhodesians were not going to stop at anything in their quest to thwart freedom fighters who had taken up arms to liberate Zimbabwe from colonial bondage.
'Operation Eland' was one of many operations carried out by Rhodesians.
The end result were thousands of men, women and children housed at Nyadzonia Refugee Camp killed.
Rhodesian history books record the operation as 'a major success', but any sane person can tell this was just one of the most heinous crimes committed against blacks.
The commander of the Selous Scouts later wrote that the raid was, "…the classic operation of the whole war… carried out by only… 72 soldiers… without air support… and without reserves of any kind."
Forty-two years later, little has been written about the Nyadzonia massacre by those who survived.
Is the Nyadzonia narrative better told by the Rhodies?
No!
All they have done is sanitise their evil acts.
They do not want locals to ever tell the story, for it was a genocide of the worst order.
The world deserves to know the truth.
Survivors and those who perished need to be remembered.
Just like whites celebrate their own heroes, blacks should not be apologetic when it comes to celebrating their own.
In the book I Won't Be Home Next Summer by Ron Selly and Kerrin Cocks, the life and works of Flight Lieutenant Ronald Nicholas Selly who served in the Second World War is celebrated.
Co-author Ron Selly is the late Flight Lieutenant Selly's nephew who was made aware of his uncle's contributions in the war from a tender age.
As such, he realised the need to celebrate his uncle's history by documenting it.
Yet in the case of those who took part in the Second Chimurenga, nothing much is being done to ensure they are celebrated.
"On the main wall in the sitting room, or drawing room as it was known to them, hung a portrait of my uncle Ronnie who was killed in a flying accident during the Second World War," writes Selly in the author's note.
"He was my hero.
"He had shot down German aeroplanes and sunk their submarines."
Some might argue the Second Chimurenga is gone and it is time to focus on the future.
But this has not been the case with whites.
Selly writes: "The reader should accept that this book is a trip back in time; the facts are those of 1935 to 1942."
This should be a lesson for Zimbabweans in particular, and Africans in general.
It is never too late to celebrate our own heroes.
And they must never be forgotten.
Centuries later, generations must celebrate Mbuya Nehanda, Sekuru Kaguvi, Nikita Mangena, Leopold Takawira, Joshua Nkomo, Herbert Chitepo and the thousands who lost their lives in the fight to liberate the country.
It is interesting to note how Selly and Cocks, with the aid of letters written by the late Flight Lieutenant Selly, relive his moments in the war.
Flight Lieutenant Selly's story is not that of lamentation.
Instead, the writers focus on his achievements.
It is that picture of a 'great flying war hero' they want their uncle remembered as.
Local writers must take a cue from these two when coming up with narratives of the First and Second Chimurenga.
After all, freedom fighters won the war, so why not focus on how they executed it.
"I have had some fun just lately; two weeks ago Sheahan and I attacked six German ships and we certainly knocked them about," reads part of a letter written by Flight Lieutenant Selly as quoted by the authors.
"I took a nice picture of it with telescopic lens, I don't know how it will come out as the machine was jumping around and an anti-aircraft shell blew the side of my aeroplane and left a hole so big that you could get through it easily, none of my crew were hurt but one of them lost his nerve, and we have had to take him off flying."
Selly and Cocks describe Flight Lieutenant Selly as a dedicated soldier.
"Ronnie was the hero the British and Allied community sorely needed in these first dark days," writes Selly and Cocks.
"He was a morale booster, a public icon and, mostly, a glimmer of hope."
The authors speak highly of Flight Lieutenant Selly's achievements.
"As you can see by the newspaper cuttings, I have done quite a good job of work by sinking a U-boat, if you read what it says there, that is just what happened, as I had to go down to the Air Ministry and I met all the Chiefs and also the head of the RAF, Sir Cyril Newall, and they all told me what a hell of a good fellow I was," reads part of a letter by Flight Lieutenant Selly as quoted by the authors.
"Anyway, I am the first South African to (do) something wonderful for England."
Without Selly and Cocks' book, Flight Lieutenant Selly's contributions would be easily forgotten.
But with the book, people now read about his works.
As such, for the contributions of freedom fighters in the fight to liberate Zimbabwe to be remembered, they should be documented.
The Nyadzonia and Chimoio attacks, among others, must be put to paper from the locals' perspective.