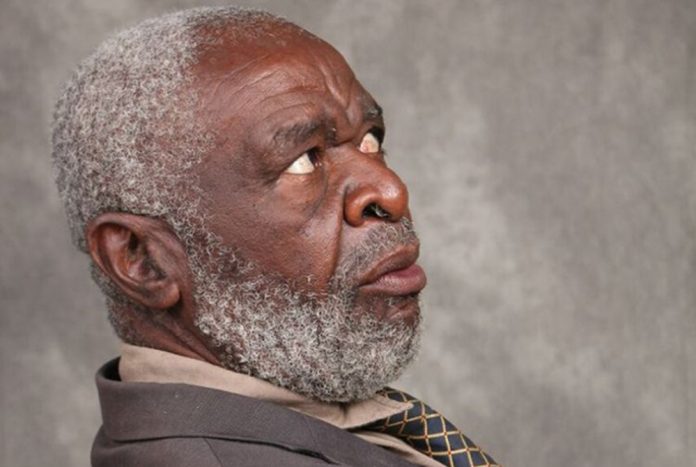 EDITOR — Lawrence 'Bhonzo' Simbarashe will be sadly remembered in the country and showbiz will never be the same following the death of the veteran actor and comedian.
Some preferred to call him 'Mdhara Bhonzo' and his popularity had grown throughout the country.
It's a pity he failed to make the great comeback he so desired.
Reports say he had actually lost his voice before succumbing to diabetes and blood pressure.
I remember Mdhara Bhonzo sometime back driving one of his collection of cars, a Mini-Cooper – a blue one, and children would cheer him up as he drove along Ingwe Drive in St Mary's Township in Chitungwiza.
The popular comedy he did with Timothy 'Timmy' Tapfumanei will always remain etched in our minds.
I remember the play when he (Mdhara Bhonzo) went to a 'small house' and spent days there.
The girlfriend actually washed his pants and this meant he had to wait until the next day when they had dried.
Somehow, his wife got wind of his shenanigans and followed him to the house where she confronted him.
Mdhara Bhonzo pretended to be a witch doctor.
Asked why there were dolls in the house, he replied the spirit medium in him was female, hence he needed to play with dolls and other feminine items.
It was a cracker because I remember everyone at school talked about it.
I also remember seeing his name on the late George Pada's album titled Sadza Rinopisa released posthumously.
Simbarashe had a hand on the project, but I don't know what eventually happened to his flair in music.
Mdhara Bhonzo also featured on commercials for Perfection Soap and Carling Black Label.
It's sad he rose and fell, but he has left us great lessons, especially that one must make hay while the sun still shines.
As you rest Mdhara Bhonzo, let it be known that we will always remember you.
You were a great and jovial fellow.
Rest in eternal peace Kule Kule!
Admire Hunda,
Chitungwiza.