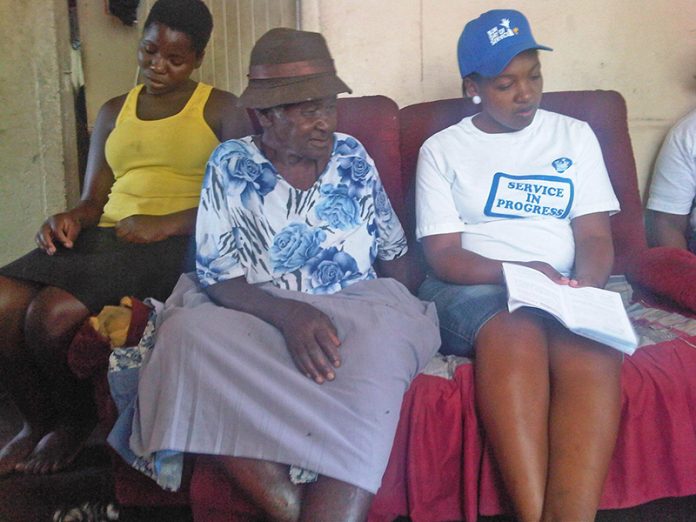 CARING for a parent or parents from abroad requires a solid plan and constant communication.
With these two simple things in place, the task is easier and one does not feel the distance.
But for some reason or other, our siblings who are around our parents have become very selfish.
This is disheartening for many people in the Diaspora — our brothers and sisters back home are abusing us.
Being abroad is taken to mean having loads of money.
Prices for medication for our parents for example, get to us multiplied ten-fold.
And those who do it are the people we trust.
Our relatives back home have transformed into creatures that we no longer recognise.
Our bonds and love for each other are being destroyed by greed and selfishness.
It appears the people we trust only love us for our money.
The day you stop sending them money, they delete your number.
The 'respect' they gave you is eroded in a flash.
As long as they get money from you, you remain a 'chibaba' or 'chimhamha'.
Caring for relatives back home has become a challenge.
When you're caring for a parent from abroad, it's natural to worry about him/her health and well-being.
Not being able to pop-in to make sure everything's ok, to carry out basic maintenance on their home or to simply catch-up in person can leave one with feelings of guilt.
It can be difficult to know exactly how your loved one is coping, as their own reports might be skewed in order to avoid causing worry.
Other reports are exaggerated in order for one to quickly send money back home.
While one's parents want you to live life free of worry by not 'complaining' or making numerous demands, those around them use them as 'bait' to 'catch' the dollars from abroad.
Over time, the stress of negotiating care with family members and liaising with neighbours and healthcare professionals can take its toll.
The bills get too high.
A grocery bill for a family of four, we are told, is 600 pounds a month, rental figures are inflated and it is only when you return home that you discover you were being fleeced.
People here are being cheated but not because they are easy to dupe.
Being African, we are all worried, even afraid, that if something bad happens to loved ones back home and you were in a position to help but did not, you will not be forgiven.
This kind of anxiety is known as 'expat guilt'.
So what can you do to alleviate some of the stress that arises when leaving parents behind?
You just have to trust those fleecing you.
It is painful that each time you see a call from home you know its all about money.
In some cases, after sending the money you never get a call to say thank you.
The next call only comes when they are asking for more.
If you are moving away from parents, discuss their wishes for the future and gently broach different scenarios.
For example, would they consider downsizing their house?
What would they want to happen if they become sick or too frail to cope independently?
Remember that parents often put on a brave face for their children, so trust your observations when you visit.
Is the house being maintained?
What about their physical health, mental state and self-care?
The sooner problems are addressed and treated, the easier they are to monitor and eliminate.
When you're caring for your parents from overseas, it is vital to build up a network of trustworthy people who can help in the case of any change in circumstances.
Trusted eyes and ears on the ground would help you stay informed about the reality of your parent's health and well-being.
They would help you know the value of money back home and how much you need to send without being cheated.
It is not a sign of love to send too much money than needed and it is not love to spoil the relatives while your own nuclear family suffers.