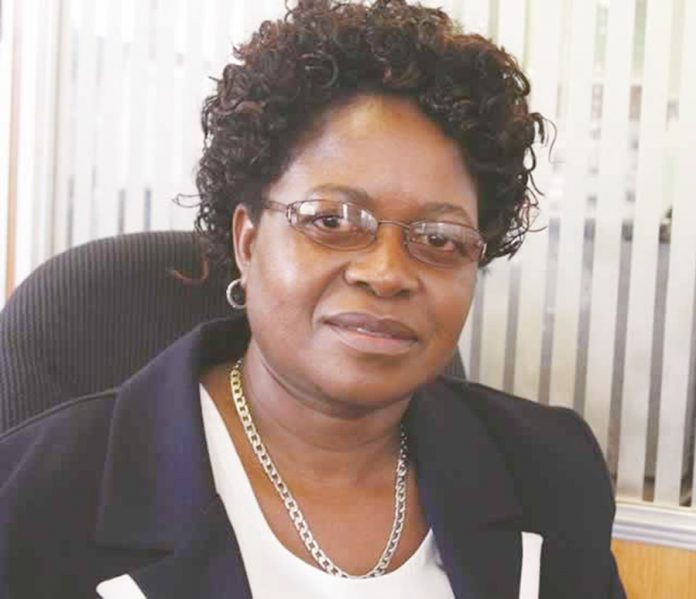 ZIMBABWE has been rocked by shocking cases of ministers, executives in parastatals, State enterprises and local authorities who have helped themselves to obscene salaries and allowances without approval from relevant boards, procurements of goods and services without going to tender and misappropriation of funds.
Upon assuming office on Friday November 24 2017, President Emmerson Dambudzo Mnangagwa promised to 'swiftly' act on the rot that has been suffocating the economy over the years.
And true to his word, barely a week later, he has swiftly acted on externalised funds and assets.
This week, he called on individuals and corporates to bring back the funds and assets they had externalised, with no questions being asked or charges preferred against them for a given period.
The three-month moratorium stretches from December 1 to February 28 2018.
"Upon the expiry of the three-month window, Government will proceed to effect arrest of all those who would not have complied with this directive, and will ensure that they are prosecuted in terms of the country's law," reads President Mnangagwa's statement in part.
According to the Reserve Bank of Zimbabwe (RBZ), US$1,8 billion was siphoned out of Zimbabwe in 2015 alone through illicit transactions as well as inflated management and technical consultancy fees to foreign entities.
In 2015, Panama Papers leaked how businesspeople, certain individuals and top companies in Zimbabwe siphoned hard cash out of the country resulting in the shortages being experienced.
There is no doubt some state-owned entities are struggling to perform due to the nefarious activities of officials entrusted to make these enterprises viable and feed into the economy's much needed growth.
Over the years, the country has had a string of corruption scandals making the headlines.
Many high-profile politicians were named and shamed, but a few of them, if any, found themselves behind bars.
Little or no action was taken, while those implicated were rewarded with top Government posts
But recent activities under the banner, 'Operation Restore Legacy', has seen former Finance Minister Ignatius Chombo being arraigned before the courts over charges of fraud, criminal abuse of office and contravening the Prevention of Corruption Act.
If convicted, he faces up to 55 years in jail.
He will be one of the first Cabinet Minister and high profile politician to face prosecution since independence.
In April 2004, the then Minister of Finance, Christopher Kuruneri, was arrested for externalising funds and was reported to have externalised US$1,082 million, 34 471 British pounds and 30 000 Euros.
He spent more than a year in remand prison and after 10 appeals for bail; the late Chief Justice Godfrey Chidyausiku released him on bail and was later acquitted by the High Court in 2007.
The country has had a string of corruption scandals that have made headlines since the attainment of independence in 1980.
The WillowGate Scandal sticks out as one of the early example of candidness towards elite corruption.
The WillowGate Scandal broke out in 1988.
It involved high-profile politicians who acquired brand new vehicles from Willowvale Mazda Motor Industries (WMMI) at concessionary prices and resold them at inflated prices, at a time when there was a long waiting list for the vehicles at WMMI.
The law, back then, allowed ministers and legislators to jump the queue on grounds that they needed cars for official business.
Instead of keeping these cars for their own use, the Government officials resold them at huge-mark-ups.
As the events unfolded, the scandal found its way to a local newspaper, The Chronicle, which then broke the story under a screaming headline: 'Cars Racket'.
The scandal netted many prominent names and resulted in five Cabinet Ministers resigning.
One of them, Maurice Nyagumbo, committed suicide.
However, of late, many officials have been named and shamed, but no or little action has been taken while some fingered were rewarded with high Government posts.
Many scandals were swept under the carpet.
And the recent Auditor General reports that has unravelled ministers and executives at State Enterprises and Parastatals' (SEPs) illicit operations has left many tongues wagging.
And it is this report that President Mnangagwa should revisit as he forges ahead in combating this evil disease called corruption.
Despite being published in June this year, Auditor General Report on State Enterprises and Parastatals, and the Auditor General Report on Appropriation Accounts, Finance and Revenue Statements and Fund Accounts for the financial year ending December 31 2016, nothing has been done to those fingered.
The report on SEPs for the financial year ended December 31 2016 reveals extreme cases of weak corporate governance, resulting in huge financial losses and misappropriation of funds.
It highlights several weaknesses in SEPs, among them governance issues, revenue collection, debt recovery, employment costs and procurement of goods and services, resulting in the loss of millions of dollars.
More so, there is an outcry over parastatals' hefty packages for executives in an economy where the majority live on a dollar-a-day.
The 2016 audit report by Auditor-General Mildred Chiri was damning and particularly condemned lavish salaries of managers from NSSA.
According to the report, Grade E3 managers had contracts which indicated a salary of US$6 240, but their pay slips had US$9 000 and those in E2 were supposed to be earning US$7 775, yet they were getting US$11 000 yet pensioners who made NSSA what it is through monthly contributions are earning a mere US$85 per month which is not enough to last one week for a family of six.
In her report, Chiri said many SEPs failed to comply with statutory requirements.
Notes Chiri: "Some fringe benefits were processed outside the payroll and not subjected to tax.
These cases were noted for ZIMRA, Civil Aviation Authority of Zimbabwe (CAAZ), Zimbabwe National Roads Administration (ZINARA), Minerals Marketing Corporation of Zimbabwe (MMCZ) and National Museums and Monuments of Zimbabwe (NMMZ).
I noted instances of un-vouched expenditure in some entities. ZINARA could not support project expenditure amounting to at least US$2,1 million and Zimbabwe National Statistics Agency (ZIMSTATS) could not support census expenditure amounting to US$28 million."
Chiri's report also says the Grain Marketing Board (GMB) diverted grain purchase funds amounting to US$7,9 million.
It also notes that there was lack of due diligence in procurement, as well as non-compliance with procurement regulations.
"CMED (Private) Limited procured one million litres of fuel without going to tender, Tobacco Industry and Marketing Board (TIMB) incurred excess escalation costs amounting to US$7 million not sanctioned by the State Procurement Board. GMB procured goods and services worth US$1,5 million without following tender procedures," the Chiri report says.
"NRZ procured goods worth US$1,4 million that were not delivered, some of these date back as far as 2011."
The Auditor General's report also exposed massive misappropriation of funds at the MMCZ where huge sums of money exceeding the legally permissible threshold were spent on shady donations.
According to the report, the MMCZ spent a total of US$2 989 913 on corporate social responsibility against the approved US$250 000.
It is unclear what the extra
US$2 750 000 was used for.
This comes as the Government has always expressed concern over accounting for low revenues from the sale of minerals.
Concern has also been raised at how the revenue is being used, amid reports that the bulk of the funds are diverted to personal use.
The report also highlights a major scandal where US$25 228 was paid out to MMCZ board members, yet there was no board.
Further, the report reveals that the corporation is being milked through holiday allowances for senior management.
About US$339 999 was paid as holiday allowances, yet the contractual obligations only provided for air tickets alone without any other obligation.
The report says senior managers received fuel amounting to 51 120 litres in the year under review, but it was not processed through the payroll system and the managers were not taxed.
The national powerhouse was also not spared from this rot
According to the report, Zimbabwe Electricity Transmission and Distribution Company (ZETDC) paid Powertel close to US$10 million as commission for selling prepaid electricity to wholesalers, something it could have done itself.
The electricity supplier also suffered a financial loss through under-billing with some meter readings last conducted in 1984.
Some customers, however, had actual meter readings last recorded some years back, for example in 1984, 1991 and 2005.
Other clients' readings took up to 982 days before they were taken.
The report states that 191 162 meters have not been read for over one year, while 15 782 have not been read in two years,
7 372 (three years), 2 795 (four years), 531 (five years) and 1 861 (over five years).
Even more appalling have been reports that SEPs' executives have been conniving with officials in the private sector to corrupt procurement processes.
The District Development Fund (DDF), which falls under the Office of the President and Cabinet, flouted State Procurement Board (SPB) regulations when it hand-picked several companies believed to be 'politically-connected', and awarded them contracts to repair roads around the provinces without written contracts or going through tender processes.
According to Chiri's report: "The DDF engaged a number of contractors namely Haingate, Fuel Africa, Shogun and Steps and Paths, to mention a few, for road maintenance throughout the provinces.
However, at the time of audit, the Fund could not avail the contracts/agreements documents pertaining to the contracts entered into between the Fund and the contractors even though the contracts were of considerable amounts."
The report also says: "Requisition vouchers were used as basis for hiring equipment without entering into a formal contract."
Notedly Haingate, whose directors also include a prominent local lawyer and Juliet Nyarai Mapurisa, was awarded road maintenance contracts in Manicaland, Mupatsi-Chikomba District, Mashonaland Central as well as the Mushumbi Road.
The projects were valued at US$142 000.
Tichaona Kasukuwere reportedly confirmed in a local weekly that his company was engaged by the DDF, but said this was because it was on the registered suppliers' list for Government.
Steps and Paths, whose registration number is 18193/2003, had no other information with regards to its directorship at the Companies Registry offices.
It was awarded contracts to repair Luseche Road and Litshe Road in Umguza.
Fuel Africa (9781/08) also had no documents or file at the registry offices, but was awarded contracts to repair Charara-Kanyati and Makoni Roads.
The audit on local authorities also found glaring shortcomings in the procurement of goods and service, revenue collection, management and debt recovery and governance issues.
This has dealt a heavy blow to service delivery, while at the same time inflating prices of goods and services.
As a result, the national economy has had to bear the brunt of these shameless and shocking corrupt activities.
In her report for the financial year ended December 31 2016 on Appropriation Accounts, Finance and Revenue Statements and Fund Accounts, the audit report says more than half a billion dollars was doled out by Treasury to senior officials without stating the reasons or identities of the beneficiaries being documented.
"Treasury did not disclose the details of the purpose and the names of beneficiaries (debtors) for loans amounting to
US$567 537 792," Chiri's report reveals.
"Failure to maintain a loans guarantee register and lack of supervision resulted in the omission of loan details."
The report also raises concern over various issues, including maintenance of accounting records, fraudulent activities, and transfers of money from fund accounts, outstanding payments to suppliers of goods and services, use of fund resources as collateral security and unsupported expenditures.
Despite Chiri exposing the rot in state-controlled institutions, no corrective action has ever been taken.
Year-in-year-out, there are damming exposés of corruption, but despite compelling evidence to prosecute or dismiss offenders, nothing seems to show that the then Government took the Auditor-General's findings seriously.
However, last week there was an overwhelming sense of commitment and unity towards taking the nation forward among Zimbabweans who attended the inauguration of President Mnangagwa.
President Mnangagwa is well aware of the detrimental effects of corruption and pledged to confront it head-on.
Chiri's audited accounts are arguably the best form of evidence for President Mnangagwa to curb corruption in Government.
In his inauguration speech, he said:
"As we focus on recovering our economy, we must shed misbehaviours and acts of indiscipline which have characterised the past.
Acts of corruption must stop forthwith.
Where these occur, swift justice must be served to show each and all that crime and other acts of economic sabotage can only guarantee ruin to perpetrators."
And so far, he has exhibited political willpower to fight corruption.
Turning to ZANU PF as a Party.
As First Secretary of the Party, pundits contend it is time for President Mnangagwa to revisit some of the tenets of the party's Leadership Code that guided all Party members during the country's critical formative years after independence.
In its preamble, the Leadership Code states: "ZANU PF regards corruption as an evil disease destructive of society. It is hereby declared that leadership shall not:
Make collusive arrangements with other people or secretly obtain consideration for themselves or other people or fail to disclose the full nature of the transaction to the party or to the Government.
They will not decline to disclose their personal financial affairs to a properly constituted party or Government body of officials investigating corruption.
In no circumstances will relatives be used as fronts for business ventures.
It will be the duty of a leader to defend the Party and Government at all costs against enemies, failure to do so will call for disciplinary action."
While the wholesale implementation of the Leadership Code may be problematic due to the dynamics now present within the political realm, it is an incontestable fact the Leadership Code still stands as a formidable bedrock in curtailing wayward and reckless accumulation of wealth by some in the leadership of Party and Government.
Lack of disclosure of business interests by Cabinet Ministers, parliamentarians and executives at parastatals creates a fertile breeding ground for murky deals that adversely affect the sustenance of the economy for the general good of the masses.
In the same vein, officials and executives of parastatals, local authorities and State enterprises must be appointed on merit not on the basis of patronage as was the case.
In short, President Mnangagwa must deal accordingly with all corrupt elements in order for the country to prosper.
After all, the same corrupt elements are the same criminals who wanted to bring the country to its knees, while the masses suffered.