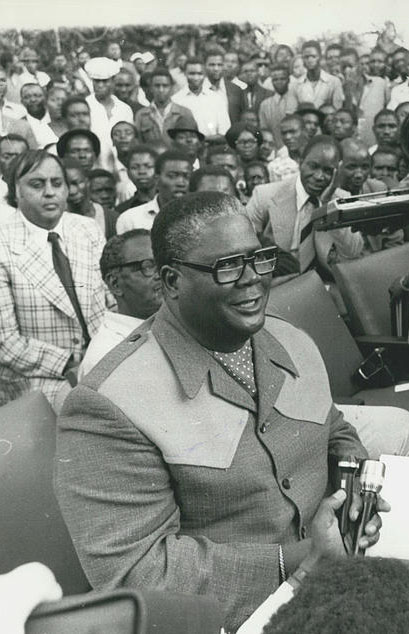 The following is an abridged version lecture delivered by veteran journalist and war veteran Saul Gwakuba Ndlovu at the Joshua Nkomo Memorial Lecture at Wits University in South Africa on June 17 2017.
JOSHUA MQABUKO NKOMO was born in the Semokwe Communal Lands in Zimbabwe's Matabeleland South Province in June 1917. He should have been born in a different part of the country had his parents not been forced by the British South Africa Company authorities to move from there to make room for white settlers in 1913.
That area, Bazha, is on Zimbabwe's high veld, a much healthier and more fertile geographical region.
The Semokwe Communal Lands are Zimbabwe's low veld, an arid, infertile, malarial region with much less rain than the high veld. Communal lands were originally called 'native reserves' and were the brain child of Cecil John Rhodes when he was the Cape Colony's Prime Minister and Native Affairs Minister in the late 1880s.
His first 'native reserve' was in the then Cape Colon's Glen Grey District and was created by a Parliamentary Act by the name Glen Grey Act.
Nkomo grew up in that repressive environment in which the black people of Southern Rhodesia lived precariously on the barren native reserves.
More and more were dumped on that type of land yearly, creating a false picture of land shortage for the black people.
The land shortage adversely affected the black people's livestock as pasture became scarce.
Because of this, Africans became dependant on employment for their existence, and employers were the white settlers who had seized the black people's good land.
The socio-economic environment formed and shaped Nkomo's political outlook.
As a boy, herding cattle in the bush, he would organise other boys into two make-believe opposing groups; one
group representing white settler soldiers and the other African warriors.
The two groups armed with toy guns and wooden spears would engage in mock battles. He would always command the African warriors and I was told his group would always be declared the victors.
At school, Nkomo was not particularly brilliant. He had a type of dyslexia that manifested only in the spelling of English words but not in reading.
He was, however, a hard and highly focused student. He excelled in debates, particularly during his upper primary and secondary school days.
In his early years, he met Rev Mongwa Tjuma, a London Missionary Society (LMS) pastor sent from Dombodema Mission near Plumtree to Zamanyoni the year Nkomo was born.
He was highly impressed by the man of the cloth.
It was because of that experience that he expressed a wish to enter the ministry later when he was at Adams College in Natal, South Africa.
The college authorities felt that he should be recommended for that vocation by his church's authorities back home for them to positively consider his wish.
He dropped the idea altogether.
While studying in South Africa from 1943 to 1948, he came into contact with some African National Congress (ANC) Youth League leaders, particularly Nelson Mandela when, he, Nkomo was a student at Johannesburg's Jan Hofmeyr Social Science College.
Mandela deeply impressed Nkomo, not just his personality but also his justice of the political African cause he stood for and was propagating.
That was strengthened by the fact that the grievances of the black people of South Africa were identical with those of their brothers and sisters in Southern Rhodesia where an ANC branch had been formed by Aaron Jacha Rusike, the Rev Thomson Samkange and the Rev Matthew Rusike in 1934 at Makwiro in what is now known as Masholand West Province.
Professor Jabavu from South Africa actually travelled to Southern Rhodesia to assist the formation of that organisation at Makwiro. Rev Samkange became SRANC president.
Rev Samkange was later transferred to Bulawayo to be in charge of the Makokoba Methodist Church.
He was at that church when Joshua Nkomo was employed by the Rhodesia Railways as a social welfare officer in 1949, the year he married Joanna Fuyana, a granddaughter of Lobengula's last senior councillor Magwegwe Fuyana.
Rev Samkange immediately recognised Joshua Nkomo's leadership qualities and put him under his wing, so to speak. Meanwhile, Rev Samkange's son, Stanlake, who was a teacher at Mzingwane Government school showed much interest to succeed his father as the SRANC president sooner rather than later as the reverend was already an old man and about to retire.
However, the reverend clearly preferred Joshua Nkomo because of his (Nkomo's) down-to-earth attitude and social cultural interaction with ordinary people, unlike Stanlake who was undoubtedly elitist.
Nkomo was elected secretary of the workers' organisation, the Rhodesia African Workers Union (RAWU) whose president was Aaron Ndabambi, a former British South Africa police officer who later became welfare secretary in successive national executive committees headed by Nkomo.