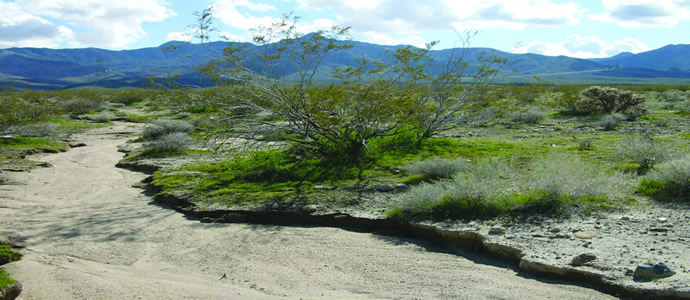 SILTED rivers and dams are a common sight when you drive around Matabeleland South.
The high temperatures create a constant desire for water to quench thirst that becomes a permanent feature that has to be continuously assuaged.
One cannot help but wonder how people in the region survive.
A recent tour of the province revealed a close-to-a-desert region in which villagers have crafted various mechanisms for survival.
Highly commendable is the effort by people in the region to ensure that it does not become a desert.
People in Umzingwane and Gwanda districts have begun employing various innovations such as wood saving stoves and embarked on agro-forestry projects as well as community gardens to re-vegetate the areas.
In Gwanda drip irrigation projects are being conducted to counter challenges wrought by illegal gold mining, lantana camara, destruction of wetlands and veld fires.
A demonstration site of drip irrigation, at an old people's home in Gwanda, is being used as a pilot project that will be implemented elsewhere.
The Gwanda Association for Home of the Aged said support was being received from the Municipality of Gwanda, Mr and Mrs. Smethurst of United Kingdom and the Bhagatji Brothers, among others.
According to the chairman of the old people's home, Rido Mpofu, they are growing cabbages and onions.
"The demonstration project has seen us planting horticultural products on a 250 square-metre piece of land so as to meet the needs of the residents. We get the water to plant from the Municipality of Gwanda but we are contemplating using recycled water which we use here at the home," Mpofu said.
"Rainfall has become erratic and high temperatures common over the years because of deforestation as people resort to wood for cooking. But we have received drip kits from a company in Israel which has enabled us to irrigate the horticultural produce, which is sold to surrounding communities," she said.
The horticulture project earns an average of US$ 1 000 per month.
Environmental Management Agency manager Sithembisiwe Ndlovu said effects of climate change were serious in the region.
"Matabeleland South has become a very dry province with high temperatures and recurrent droughts, a sign that climate change is taking its toll."
In Umzingwane the Mlingo Agro-forestry Project, under Headman Absalom Bhaka, uses water from the small dam in the community.
The rehabilitation of gulleys is top priority for the area with loam soils, which easily give away to rain or wind.
The project, which is located 50 metres from the dam, has 23 orange, 14 mango, 20 banana, five peach and five moringa trees.
Sand traps have been constructed to guard against the siltation of the dam.
However, the dam is under immense pressure as it serves not only the community but animals as well.
Headman Bhaka said though his community had rehabilitated the huge gulleys, the community still required assistance.
"There is need for the community to have boreholes to ease pressure on the dam," he said.
The communities have also adopted technologies aimed at halting deforestation.
For instance, at Nhlekiyana Village, Ward 3 in Umzingwane, Qedudubo stoves are being used.
The stove is made from clay soil and left to dry for 21 days, covered with a blanket.
White-sieved ash is used to make the stove retain heat.
The stove, which only uses three logs a day, does not emit smoke or soot as there is complete combustion.
Sithembelinkosi Moyo a forester with the Forestry Commission in Matabeleland South said the stoves had vast potential to halt deforestation.
"At least 720 stoves are being used in two wards of the 12 communal wards. Introduced last year in September, the technology has led to a reduction in the deforestation patterns registered before the introduction of the stoves," Moyo said.
"It has also improved the quality of life as people do not now need to spend more time or travel long distances looking for firewood".
Litha Maphosa, who uses the Qedudubo, says the stove has significantly improved her life.
"Using the Qedudubo stove has not only helped me use less firewood but cooking is now faster. The firewood that I gather lasts longer as I just have to use only three logs. It is also safe for little children".
Village Headman Velemu said the stoves were a good measure to reduce deforestation.
"The Qedudubo stoves have assisted in the reduction of deforestation. We live in a very dry region and there has been a lot of cutting down of trees for energy and the rivers no longer flow and there is no water because of some of these practices".
Many have pinned hope on the newly appointed Minister of Environment, Water and Climate Saviour Kasukuwere to come up with strategies that will improve life in Matabeleland South.