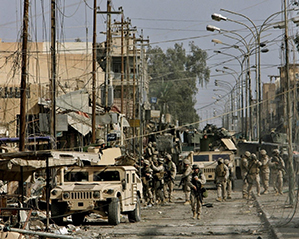 THERE are currently eight cases and 21 defendants arraigned at the International Criminal Court (ICC) at The Hague, Netherlands and they are all from Africa.
Every indictment the ICC has issued is for an African.
Africans from the Democratic Republic of Congo, Uganda, Mali, Central Africa Republic, and former President of Ivory Coast, Laurent Gbagbo, President of Sudan, Omar al-Bashir and President of Kenya, Uhuru Kenyatta are among the most wanted.
Thomas Lubanga Dyilo, one of the persons convicted, is also from Africa – Eastern DRC.
Last week, the ICC made another desperate and embarrassing attempt, to arrest Sudanese President, al-Bashir who was in South Africa for the African Union (AU) Summit.
This move left Africa with more questions than answers.
Africans wonder how George Bush who started a war under false pretences and without a UN mandate, a war that killed one million people and displaced entire regions, has not been indicted.
How the United States can have such a long record of torture, mass killings and nobody at the ICC thinks twice about their crimes against humanity in Abu Ghraib, Guantanamo, Afghanistan or Iraq.
Heads of State across continents have also openly wondered why Netanyahu, who authorised the killing of over 500 children, would be given a pass by the ICC.
They wonder why Tony Blair, leaders of Khmer Rouge and Buddhists involved in genocide in Myanmar have not been brought to book.
Some African authors have argued that ICC indictments in Africa, many of them occurring in places where mineral and oil are plentiful, is just a new way to destabilise Africa so corporations can re-colonise local people.
However, if one is to lay a map of some of the largest mineral deposits in East Africa, and then a map of where the ICC has been most active with their prosecutions, there is absolutely a correlation.
Firmly convinced that the attainment of agenda 2063 of the AU, can only be done if the continent has its own court of justice, last week the continent resolved to establish the African Court of Justice and Human Rights (ACJHR) to counter The Hague-based ICC.
As the African renaissance of the new millennium is framed with the self-determined precept of African solutions to African problems, it is crucial that regional human and peoples' rights protection are strengthened.
Kenyan President, Uhuru Kenyatta, whose ethnic violence case emanating from his election campaign in 2007-2008 collapsed at the ICC, has pledged US$1 million for the new tribunal which he said was now unstoppable.
Our own President Robert Mugabe has time and again called for Africans to create their own court system, one where they can indict Westerners who have perpetrated violent crimes across the continent.
The African countries pushing for the creation of a continental court, believe ICC is a grave risk to peace and security in Africa.
Currently the African Court of Justice and Human Rights which is based in Arusha, Tanzania exists only on paper.
It was established by the Protocol on the Statute of the African Court of Justice and Human Rights (ACJHR Protocol).
Adopted on July 1 2008 at an AU summit in Sharm El-Sheikh, the Protocol merges the African Court on Human and Peoples' Rights and the Court of Justice of the African Union into one single court (Article 2).
However, the ACJHR Protocol and the Statute annexed to it will enter into force 30 days after the deposit of the instruments of ratification by 15 member states.
Only five countries, namely Libya, Mali, Burkina Faso, Benin and Congo have so far ratified the protocol.
And out of the 54 AU members, 30 signed the protocol before the necessary instruments are transmitted to Parliament for ratification.
However, the recent controversy over the warrant of arrest for al-Bashir in South Africa will give impetus to Africa to deal with these issues within Africa.
The merged Court has two sections: A general section for disputes over matters such as the powers of the AU and breaches of states' treaty obligations, and a human rights section which will hear cases against states for violations of human rights.
Only the human rights section may hear cases concerning human and peoples' rights.
And the African court will be able to consider a greater variety of human rights cases than its European and inter-American counterparts.
In addition to hearing 'classic' cases of torture and other abuses of civil and political rights, it has power to tackle violations of socio-economic rights, and may also enforce the collective rights of 'peoples' over such matters as their economic, social and cultural development, and use of their natural resources
The Court may also issue advisory opinions on more general questions of human rights law.
The African court has to be operational soon otherwise the ICC will continue to be the main international forum for criminal prosecutions against leaders from Africa.