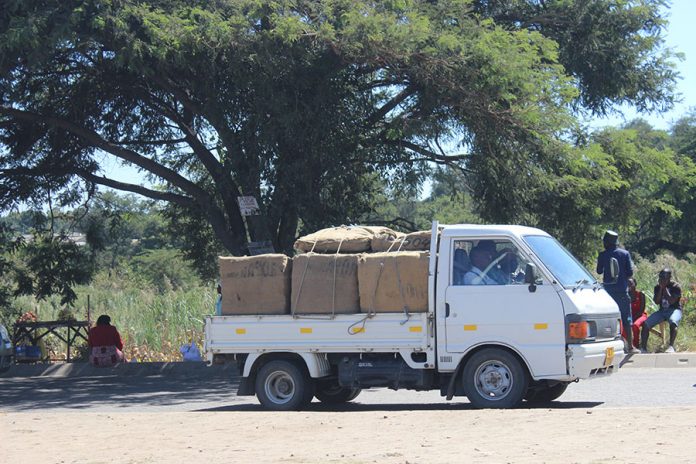 THE 2018 tobacco marketing season commenced late March with stakeholders upbeat the season would be a success.
Past marketing seasons have been characterised by congestion with some farmers spending days and weeks camped outside floors without having sold their crop, this season is no different.
Year-after-year, it seems the problems tobacco growers face continue to resurface.
Auction floors have blamed farmers for not following the correct marketing procedure of having to book their crop first and getting a grower's number.
This has resulted in the eroding of the farmers' premium as they spend days at the auction floors before their crop is paid for.
Over the years, many farmers have taken up tobacco production and stakeholders are putting in place measures to ensure new growers get the required information.
Prior to the Land Reform Programme in 2000 tobacco production was a preserve of white farmers and this meant locals were shut out from the process, hence the minimal knowledge of how the marketing process is conducted.
For one to be able to sell tobacco, one should register as a grower with the Tobacco Industry and Marketing Board (TIMB) where a grower's number is issued.
The issue of prices has been another bone of contention at the floors.
Last year, farmers boycotted selling their crop, demanding a review of the prices while arguing that merchants were deliberately under-pricing their crop.
As if the pricing issue is not enough to cause 'headaches' for some farmers, they too have to be on the lookout for some unruly elements bent on robbing unsuspecting farmers.
Stories of farmers who would have failed to account for the fruits of their labour are not new during the tobacco marketing season.
Some farmers, first-time visitors to Harare, suffer at the hands of devious thieves who take advantage of their lack of knowledge.
Cases of men duped by prostitutes who take them to lodges under the pretext these are their residences, only to wake up with no cash and belongings, are rampant.
These sad cases of farmers being duped have cost some their marriages as they end up going back home-empty handed.
Those with malfunctioning electronic gadgets or faulty vehicles have found the tobacco floors a dumping ground as they sell them to unsuspecting farmers.
Other issues that irked farmers this season were the loss of bales at the floors.
Farmers were calling upon TIMB to intervene when they lose their bales at the auction floors
Some of the reasons bales are rejected or lowly priced are because farmers would have mixed different-sized leaves or those of a different quality.
In most cases, efforts to retrieve the rejected bales by farmers were fruitless.
Farmers have accused some auction floor workers for working in cahoots with bogus business people to dupe the farmers.
Zimbabwe Progressive Tobacco Farmers Association president Mutandwa Mutasa urged TIMB to scrutinise rehandlers to ensure transparency in cases of rejected bales.
Rehandlers are those contracted to repack any rejected bales.
"Some of these rehandlers are bogus business people who want to profiteer at the expense of farmers," he said.
With all these procedures in place, most farmers fall short of the requirements as they are not yet well-versed in tobacco production.
Following the liquidity crisis, changes were made to the payment system with the hope of improving operations of farmers and these have helped cushion farmers from the 'cash crisis.'
Under new regulations by TIMB and the Reserve Bank of Zimbabwe, farmers were required to be paid through their banks in order to encourage savings and foster financial inclusion.
This entailed all farmers to have bank accounts.
In the past, it was only mandatory for contract farmers to have bank accounts.
Meanwhile, farmers have resorted to purchasing inputs using plastic money.
As the marketing season progresses, it is anticipated challenges facing growers will diminish.
Tobacco, the country's highest foreign currency earner followed by gold, has continued to fare well.
During the 2017 marketing season farmers sold 189 million kg of flue-cured tobacco, with contract farmers contributing most of the deliveries at 158 million kg, while self-financed farmers weighed in with 31 million kg.