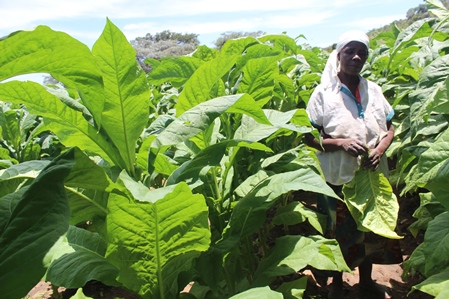 EDITOR – IN his book The Struggle for Land in Zimbabwe 1890-2010 the late Retired Brigadier-General Dr Felix Muchemwa clearly gives a chronicle of the struggle black people of this country went through.
Land was the key reason our gallant fighters took to arms against the oppressive white regime.
Having fought and resoundingly thrashed the whites into submission, we gained independence in 1980.
The country went through a successful Land Reform Programme where individuals, parastatals, companies and some Government departments acquired land.
The Land Reform Programme is an on-going exercise, I am made to believe.
Now this is where I am leading to.
We see our seniors in the party jostling for the most arable land available in the country.
Yes, we need to reward those who fought and led us through the war, but I have not seen or heard an individual trying to get land for the benefit of ZANU PF. 
This is why ZANU PF needs land as a party.
Year-in-year-out we host several conferences and galas and other events.
While the generality of the population is always willing to support such important events, the party often relies entirely on such donations and this is not sustainable, especially when the economy is not performing well.
In most instances, we won't be having adequate resources and funds.
That leads us to begging for sponsorship.
If we are to have a farm for a start, like in Bulilima, we can venture into livestock rearing, among other farming activities.
Properly managed, we would see ourselves having a bank account such that proceeds from the farm are banked, mobilising resources and in fact, initiating empowerment programmes for vulnerable groups in society.
When the time for functions comes, we just withdraw and use our money wisely. This is in my view why we need a farm or farms as a party.
We would create employment in any case.
I challenge the party leadership to have a broader look into this issue or have income-generating projects for the party.
We must not beg.
Philasande Mandla Malinga,
Plumtree