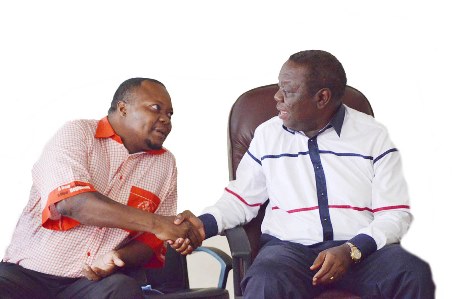 EDITOR – SOME people never cease to amaze me.
Morgan Tsvangirai has called back his so-called rebels, the likes of Job Sikhala as reported in some sections of the media.
Surely who is going to follow Morgan because he has called back ana Job out of all the people?
Who can take such people seriously because as far as I am concerned Job Sikhala is just another thug who failed to make it in politics.
He, like Tsvangirai, is a chronic and proven failure in politics.
As Professor Jonathan Moyo put it, weak plus weak equals double weak.
This is what we will see in this Tsvangirai-Sikhala reunion.
Sikhala's history as a failed politician is not a secret.
Here is a man who shockingly misread people's mood when he formed his MDC-99 which is now defunct after breaking away from the MDC and now people are supposed to celebrate that he has reunited with another loser, Tsvangirai?
How can a blind man lead another blind man?
The current developments in the MDC-T are truly last kicks of a dying horse. Shuwa bhiza rinonzi Tsvangirai rave kufa.
Ndokunge kana risina kutofa kare.
Shame!
Orlando
Harare