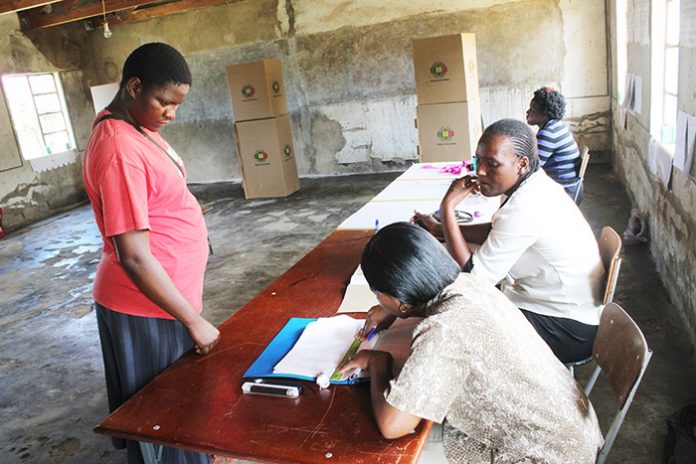 By Charles T.M.J. Dube
WE have, in the last few weeks under this column, been addressing the challenges we are faced with as a nation and how some of the solutions have to do with our having to adjust our own mindsets from the man in the street to the politicians in both the ruling and opposition parties.
Our emphasis has been that our objectives as Zimbabweans should be common, independent of the political parties we belong to.
As such, there should be those areas where we rally around as nationals trying to solve common problems that affect us and come up with a common agenda to achieve our own common total good.
The Constitution was a good beginning and built up to what we had already achieved from the armed struggle.
We have had land reform and indigenisation policies.
We have also paid attention to working on improving our business operational environment through the ease-of-doing-business initiatives.
In this and other columns, we have emphasised the need for individual introspection, for as one of the most prolific writers of the Holy Book would lament:
What shall we conclude then?
Are we any better?
Not at all!…
As it is written: "There is no-one righteous, not even one;… there is no-one who understands, no-one who seeks God.
"All have turned away; they have together become worthless; there is no-one who does good, not even one. Their throats are open graves; their tongues practice deceit.
"The poison of vipers is on their lips.
"Their mouths are full of cursing and bitterness.
"Their feet are swift to shed blood; ruin and misery mark their ways, and the way of peace they do not know.
"There is no fear of God before their eyes."
Paul was writing on the relationship between God and man in terms of God's main agenda with His creation.
We could, at our own individual level, stop and see if we do not fit into this description just to ensure that we are not at variance with what we have set ourselves to achieve as a nation.
The national agenda is, and has always been, very clear, that is, to have a better and prosperous present and future for us all.
Like we have always argued, the quest for political power should be about being given an opportunity to occupy a position to deliver in the pursuit of this objective.
If there should be arguments among us, these should be about how best to serve the national interest and common agenda.
In some earlier articles, we have warned our readership to watch out for possibilities of the real national agenda being crowded out by sidekicks which do not to the common cause.
The voters should be able to interrogate those who seek political office and satisfy themselves as to the motive of their quest for power.
As we move closer to 2018, the voters should be clear on what they really want and expect from those to represent them.
One thing for sure is that they want a better livelihood for themselves and better future for their children.
The longer we allow ourselves to be distracted from the right path and be preoccupied with trivialities, the longer it will take us to get there.
The so-called tajamukas are busy stealing money from donors, are these people who can lead?
Can they drive the national agenda?
I have made it my policy to leave hope and a smile on whoever I meet, even in the bank queue waiting for an opportunity to access the Bond notes.
Let us try to at least say something which will affect others' lives positively. If by any chance have the opposite effect, let us be satisfied that we can genuinely be consoled by the fact that the intentions were noble.
Parties will soon be campaigning.
Let us use our encounters with the people as opportunities to mobilise people for the national agenda. Sensitise them to problems and constraints to the agenda proffering solutions and specific action programmes to get there.
During the armed struggle, one of the slogans was: Ini newe tine basa! (you and me have a job to do).
The development struggle needs every one of us on the frontline since it's every man's war.
However, like we have said in this column before, we should be on the guard and watch out for those who will be on frontline with us and yet in pursuit of selfish parallel agendas.
We know that among us are people being sponsored to derail the empowerment programmes.
But they will not succeed.
The challenges facing our economy are so immense and yet should provide lasting solutions.
We, economists, reason in models and I have enjoyed trying my own models with thrilling possible outcomes for the betterment of our nation.
Let many of us be encouraged to come up with these kinds of dreams.
We will welcome wars and differences that serve to enlighten us on the challenges and possible solutions to the woes facing us.
No matter our differences as ruling and opposition parties, let us remain cognisant of the fact that we remain active writers of our own history.
Our future is in our hands, especially with God on our side.