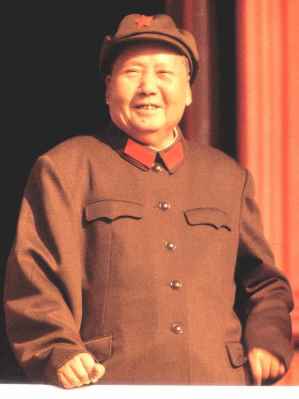 By Melinda Teya and Patience Rusare
SINCE the beginning of 2014, local media has been awash with stunning revelations of the senseless looting and gluttonous feasting on public funds by executives in state-owned enterprises and other public entities.
The air of gloom and fear that gains of the liberation struggle, the Land Reform and Resettlement Programme and the indigenisation and empowerment programme will be swept away by these corrupt activities is still hovering around.
There has been skepticism among the Zimbabwean populace that these perpetrators would not be brought to book.
It has become a 'norm' for Zimbabweans to see headlines every week to what has come to be known as the 'Salarygate' scandal.
Just when the country thinks all have been shamed, last week there were further revelations exposing State-Procurement Board chairperson, Charles Kuwaza for pocketing about US$147 000 in house repairs and maintenance allowances last year alone, with his total benefits gobbling up nearly US$210 000, excluding salary.
This comes after senior executives at the Zimbabwe Broadcasting Corporation (ZBC), the Premier Services Medical Aid Society (PSMAS) and the Harare City Council have been exposed for earning mega salaries of between US$36 000 and US$230 000 per month.
It is reported that about 3 000 executives in 78 State-linked firms gobbled US$600 million in salaries and allowances since 2009 and US$133 million last year alone.
Corruption, in conjunction with the economic sanctions imposed on the country by the Western countries for over a decade now, has ruined the economy to the extent that talking about corruption without taking action will not solve anything.
Although the Government is currently working on a corporate governance framework to curb corruption in both the public and private sectors, further delays in taking decisive action clearly undermines the successful implementation of the Zim-ASSET economic blue-print.
Zimbabwe's success story is haunted by corruption and social inequalities as it was during China's Mao Zedong era. In China this resulted in the infamous 1966-1976's Great Proletarian Cultural Revolution.
Some say it was 'bloody' others declare it was necessary in order to re-educate a people that had become self-absorbed in their own quest for personal gain.
A glance at China's past will reveal a 10-year period that was 'chaotic' but inevitably shaped the eastern country to what it is today.
Greed, corruption, nepotism led by the bourgeois had begun to entrench itself in the new society.
During those ten years there was an intense struggle over the direction of society between the working people or a new bourgeois class.
This revolution came to life after two other movements had taken place that is the land reform and the great leap forward.
The revolution came to an end with the death of Chairman Mao Zedong and the arrest of the gang of four which included Mao's wife Jiang Qing.
Zedong created a youthful army called the 'Red Brigades' and it was these youngsters whose mission was to purge the society of all traits of capitalism.
China was coming from establishing its own nationhood under the guidance of socialism that entailed equality for all which they had just completed.
Mao realised the significant economic differences and social inequalities that still existed in the new socialist society.
Artists, doctors, technical and scientific workers, and all kinds of educated people were called upon to go among the workers and peasants: to apply their skills to the needs of society.
They were to share the lives of the labouring people, to exchange knowledge, and to learn from the basic people.
Great numbers of youth and professionals answered Mao's call to "serve the people" and go to the countryside.
This group's political and ideological influence was growing.
Sadly the purge resulted in chaos as workers denounced their bosses, spouses turned on their spouses, and children informed on their parents; the victims were often humiliated.
And unfortunately these campaigns took several hundred thousand additional lives, the vast majority via suicide.
In the end many regarded 1966-76 as 'ten years of madness'.
However, the Chinese Cultural Revolution forced people to change their way of thinking.
It was political action with a cultural goal.
Despite it being an extremist and 'bloody' approach, it is the revolution that developed a no-nonsense approach to corruption.
Today in China, the issue of corruption is dealt with accordingly, with some of those involved in such shoddy deals getting death and sometimes life in jail sentences as a way of deterring would-be corrupt individuals from indulging in such activities.
For a country like Zimbabwe which is struggling to revamp its economy because of corrupt activities, it may be important to draw positive lessons from the Chinese Cultural Revolution.