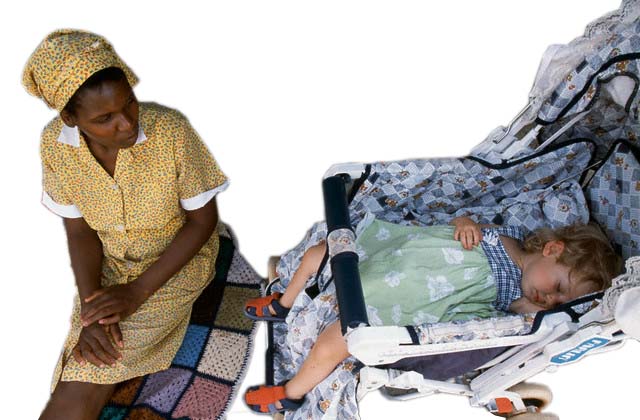 By Munhamu Pekeshe
WE waited on either side of the dirt track.
The ramshackle Thames lorry huffed and puffed as it negotiated the steep ascent to Sekuru Chikara's homestead.
We were enjoying the spectacle, old and young alike.
A couple of weeks back the community had, to use an idiom of the time, planted into the earth Sekuru Chikara's breadwinner, Zekiya.
Zekiya was a role model in the village which he frequented on all major holidays; Christmas, Easter and Rhodes and Founders.
He was the fashion trendsetter.
Bell bottoms and revolution trousers, bright and shiny shirts, horror or platform shoes; it was Zekiya who introduced them to Unyetu.
Small radio receiver in hand, Zekiya walked with a spring in his step.
In different ways the community saluted Zekiya, the gentleman from Sobhaya as we called Salisbury, now Harare.
To us young boys merely greeting him could result in us being showered with sweets or one cent coins.
Mothers developed stiff necks casting envious looks on Zekiya, each secretly praying that he became her son-in-law.
It was therefore with profound shock and sorrow when news broke out that Zekiya had died in a Salisbury prison.
Sekuru Chikara was left exposed, Zekiya having been his only caring son, ane musoro.
At the funeral many chided a cruel justice system, others felt jealous relatives had brought this misfortune, kusimudza mhepo.
A few spoke in whispers that the flashy lifestyle had criminality written all over it.
As the lorry came to a screeching halt behind the raised granary, we all moved closer to get a closer view of its contents.
In village nhimbe spirit the lorry was quickly off-loaded.
The goods filled up the granary and Sekuru's sleeping hut.
Many were heaped in the courtyard in front of the kitchen.
Anga ane 'property', people shook their heads as they spoke glowingly of this wealth Zekiya had accumulated.
Radio grams, beds, stove, suits, shoes, ties, you name it, it was all there. Property yake yaramba kukwana, attested to the 'wealthy' heights Zekiya had scaled.
Looking back now I realise the devastation that the colonial project had had on the psyche of the African, in particular to concepts of wealth and education.
Prior to colonialism wealth was owned communally and individually. Land and rain were communal assets controlled and owned spiritually through priests and rulers in furtherance of community fertility, maguta or kuwanda huuya.
Below this level wealth was measured in terms of women and cattle. Cattle begot women and women begot cattle.
The term pfuma was interchangeable for both.
Having a large cattle herd meant unlimited potential, pfuma/lobola, to marry as per one's choice.
Being blessed with girls meant being blessed with future cattle herds, pfuma/lobola.
Other forms of wealth included hunting (ivory), mining (gold), iron working and imported cloth/blankets.
Education during this time meant continuous development of technology and expertise to maintain and propagate these forms of wealth using humane means.
Cultural, spiritual and economic imperatives shaped the educational approaches.
Spiritually chikuva, hari, mapfihwa and danga were held in high esteem in line with cultural and socio-economic values of the time.
The first task of colonial administration was to impoverish Africans culturally, economically and spiritually.
In came religious and education concepts that prepared them to happily and efficiently serve the colonial agenda.
Fertile lands were seized and Africans were squashed into barren lands without title.
Mines and wildlife became resources for colonial administration. External trade became a preserve of the colonial State.
Maguta gave way to shangwa/nzara as, in barren lands, inhabitants were encouraged to grow maize in place of small grains.
Requests for rain at Matonjeni were undermined.
A greater part of the 280 000 Ndebele cattle herd was shared by white pioneers as war loot in 1893.
In all African reserves limits were placed on individual cattle herds. Exorbitant taxes were also imposed on remaining herds.
Suffering Africans were promised paradise upon dying in loyalty to white master.
In towns Africans were not allowed to own houses.
They lived in rented lodgings.
Education meant passing Standard Six, getting a 'course' and being available for employment as nurse, teacher, pastor or clerk.
Those who failed this hurdle became general hands in farms, mines and industries.
Concepts of property among Africans became severely diminished. Property/wealth no longer meant land and its resources.
It was now reduced to mean furniture.
The lorry load of Zekiya's household effects now constituted property and wealth among his folk.
This represented the end of a sad sliding journey into poverty.
That kinsmen could glowingly make reference to Zekiya's property not being fully accommodated in his father's huts without a tinge of irony is testimony to the levels of psychological impoverishment.
Zekiya did not own a real asset like a house in his town.
My own father was obsessed with making sure we all graduated with 'courses' from the education system.
A course that gave you a white collar job was preferred to a blue collar one.
After completing my A levels and unsure of a University place, I toyed with joining teacher training or hotel school.
He admonished me about the latter option, "Ungade kuita kosi yaMamire?"
Mamire had operated an eating house before it went under and he became a bus conductor.
My fate was sealed.
The education system in the colonial era prepared us to serve a white man's economy.
For that a 'course' was the ultimate trophy.
In employment, furniture, clothing, good food and the promise of a pension is all the wealth we craved for.
Are our children, whom we have driven into subservience to the white man's economy mentality, be heirs to the Zimbabwe heritage?
The pre-colonial economy was fired by cattle, small grains, gold mining and ivory trade.
Let this cultural economy provide pillars for the new indigenous economy.
Let the education system support the reclamation and development of our indigenous economy.
We need a religion that grants us spiritual satisfaction in these endeavours.