By Saul Gwakuba-Ndlovu
ON Sunday, April 28 2019, a Bulawayo weekly newspaper, The Sunday News, published what it called the first serial of a story about a revolutionary campaign by a Zimbabwe African People's Union (ZAPU) group, of which Cde Tshinga Embassy Dube was the communications chief.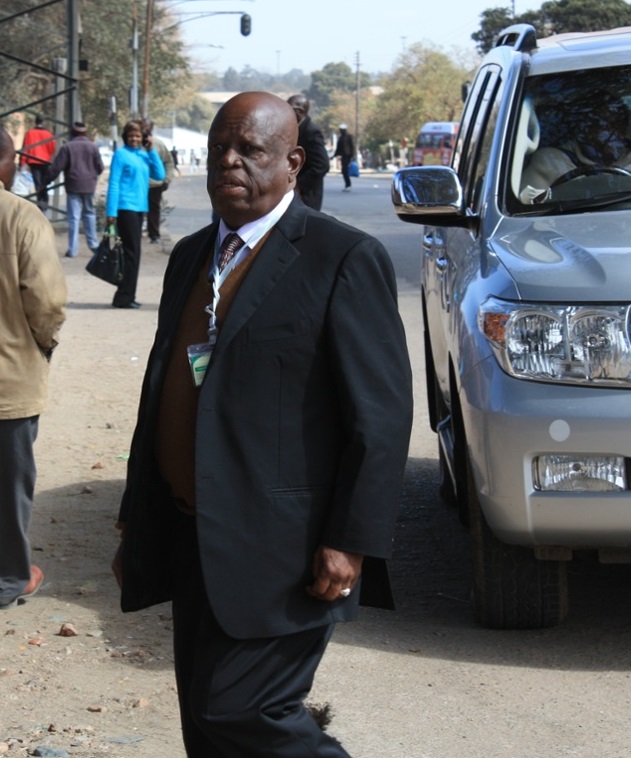 Tshinga said the group had crossed from Zambia by canoes.
He revealed that it comprised 10 cadres, and its major objective was to organise underground cells in Zimbabwe that would participate in, and actually sustain, a much larger revolutionary military campaign against the Rhodesian settler-minority regime of Ian Douglas Smith later.
That was in 1966, some six years after what we can correctly refer to as Zimbabwean nationalist's first militarily trained group crossing the Zambezi River from what is now called Zambia.
Some prominent members of that seldom-mentioned group were Sikwili Kohli Moyo (uMadlezibabayo), Mark Nziramasanga, Edward Bhebhe (Mzwayi), Zephaniah Sihwa, a Mudavanhu from Harare, a Mtisi from Gweru (then called Gwelo) and Tobias Bobbylecke Manyonga. All these patriots are now dead.
That group trained in Ghana from the end of 1959 and held a pass-out parade officiated by Jason Ziyapapa Moyo in early 1960.
It was while he was in Ghana for that occasion that J.Z. Moyo heard about Robert Mugabe who was a lecturer at Takoradi Teachers' College.
J.Z Moyo decided to go there to recruit Mugabe into the leadership of the National Democratic Party (NDP).
Nziramasanga's group had gone, first, to Northern Rhodesia (Zambia) and then proceeded to Ghana.
On its return, it landed first in Dar es Salaam in Tanganyika (now Tanzania) and then travelled by road to Northern Rhodesia from where it crossed back home.
It is a historical fact that some of its members, such as Sikwili Moyo, and Bhebhe, were later arrested for smuggling arms; Sikwili Moyo in Northern Rhodeisa where he served a prison term at Broken Hill (later Kabwe) and the others in Rhodesia.
That pioneering revolutionary group was followed by that of John Maluzo Ndlovu and Amen Chikwakwata who were under George T. Silundika's guidance in Northern Rhodesia before they crossed back into Southern Rhodesia in 1963.
They were arrested in Salisbury (now Harare) and sentenced to death under what was called 'the mandatory death clause' of the all-embracing Law and Order (Maintenance) Act.
Their execution was stayed, however, and they were eventually released at independence in April 1980.
From about the middle of 1963, several groups of trained military personnel, most of whom had trained in China during the exciting period of Chou en Lai and Mao Tse Tung, clandestinely returned home to prosecute the struggle.
After the banning of ZAPU in September 1963, and the expiration of a three-month-long restriction period of its leaders, prominent members and activists, there was a brief lull. The following factors were the cause; an inadequate number of properly trained personnel to mount and sustain a sabotage campaign, in particular the black nationalist leaders, were rather vulnerable as was shown by the assassination of Doctor Samuel Tichafa Parirenyatwa.
There was some hope, albeit low and misplaced, that the colonial power, Britain, would convene a constitutional conference sooner or later to grant Southern Rhodesia (Zimbabwe) independence as it was then doing for Nyasaland (Malawi) and Northern Rhodesia (Zambia), both of which were two components of the Federation of Rhodesia and Nyasaland; the third being Southern Rhodeisa (Zimbabwe) itself.
There was also a lingering feeling in some black nationalist circles that should Britain continue dilly-dallying about calling a constitutional conference to transfer power to the black majority of Southern Rhodesia, black nationalists would form and declare a government-in-exile to be based in Dar es Salaam in the then Tanganyika.
Protagonists of this idea quoted the formerly Second World War London-based Polish Government-in-exile, and also the Angolan Government-in-exile led by Holden Roberto.
They said that Joshua Nkomo had generated a large pool of global support at the United Nations for such a government to be viable.
They did not realise that the Polish Government-in-exile was formed only because Britain had entered the Second World War primarily in defence of Poland.
As for Angola's Government-in-exile, it existed only in the wishful thinking and pleasure-loving minds of Holden Roberto and his maternal uncle, Joseph Desire Mobutu Sese Seko who was the President of what was then called Zaire (now Democratic Republic of the Congo). It was, in fact, a myth.
During that lull, some senior ZAPU leaders openly expressed dissatisfaction with Joshua Nkomo's leadership, saying it was not dynamic enough.
That was followed by the formation of the Zimbabwe African National Union (ZANU) on August 8 1963, and the subsequent opening of that party's office in Lusaka, Zambia, in 1964.
Earlier that same year, ZANU deployed what it called the Crocodile Group in the Mount Selinda-Chipinge-Chimanimani region and wiped out a whole white settler-family there.
Some of that group's members had been trained in China.
That operation was followed by the bombing of a Fort Victoria-Bulawayo bound train by another ZANU contingent, one of whose members was Emmerson Mnangagwa, Zimbabwe's current President, who had also trained in China.
After Northern Rhodesia became independent on October 24 1964, Zimbabwe's liberation struggle became relatively easier in terms of communication between the freedom-fighters abroad and the masses in the country.
Shortly before Tshinga Dube's group crossed into Zimbabwe, ZANU dispatched a seven-man commando from Lusaka across the Zambezi River which engaged Rhodesian air-borne forces outside the then Sinoia, now Chinhoyi.
The battle was a no-holds barred, ding-dong encounter, the likes of which was unknown to living memory.
Although all the seven ZANU guerillas died in the confrontation, they had taken a step in an armed revolutionary journey whose major part would include the 1967 ZAPU-ANC (Umkhonto weSizwe) Wankie battles, the blistering 1968 ZAPU Sipolilo armed clashes, the north-east ZANU campaigns, culminating in the Rhodesian regime's surrender, leading to the 1979 Lancaster House, London, constitutional conference, some 13 years after the historic Chinhoyi (Sinoia) battle.
A properly researched account of the entire Zimbabwean armed liberation struggle needs to be produced preferably by a joint former PF-ZAPU and ZANU PF team now, before those who participated in those heroic liberation battles die out. Tshinga Dube and a few others are some of the people who actively took part in that revolution.
Saul Gwakuba-Ndlovu is a retired, Bulawayo-based journalist. He can be contacted on cell 0734 328 136 or through email. sgwakuba@gmail.com