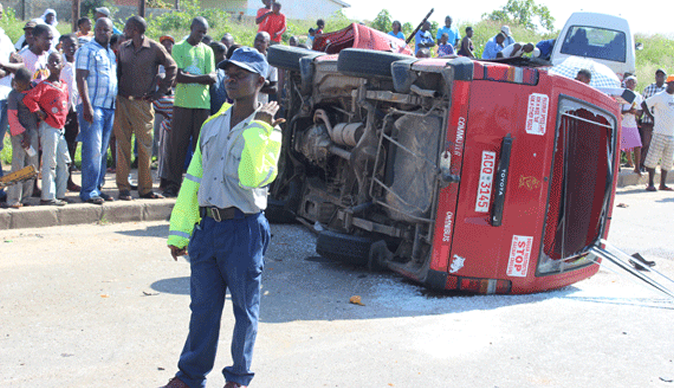 EDITOR – I AM seriously concerned about our commuter omnibuses (kombis) in the country.
Most of them are unroadworthy and the drivers are reckless.
Families have lost relatives and friends in numerous accidents involving these kombis and it's high time this issue is taken seriously.
I propose that a commission be set up specifically for the management of these kombis.
The vehicles should be vetted by the Vehicle Inspection Department (VID) first and acquire their Certificates of Fitness as well as Route Authority Certificates.
After this, applications should be sent to this commission and must include the driver's licence and defensive driving certificates for vetting and approval.
Each route must have a specific number of kombis and any other kombi plying the same route must be arrested.
The approved vehicles should be painted the same colour and designs for purposes of uniformity and this will also go a long way in improving the image of our city and nation at large.
I believe my suggestions will just make the system more efficient and safer.
The problem of overloading will also be averted as the whole system will be easier to manage.
As I said earlier, this is just my proposal, but if we put our minds together as Zimbabweans, we will prevent unnecessary loss of lives in Zimbabwe.
Our roads must be safe by all means, so let us deal with these commuter omnibuses accordingly.
Cuthbert Musarurwa (jnr)
Harare