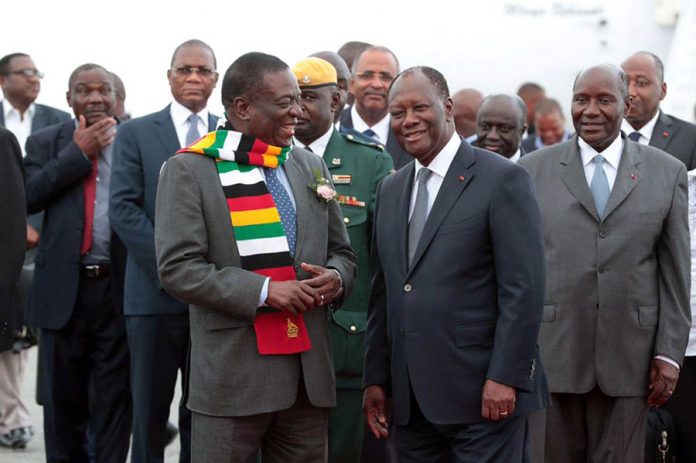 EDITOR — I WRITE to express my frustration at the level of impatience and forgetfulness on the part of the general populace.
Not so long ago, the entire nation was gripped by a positive and powerful wave of euphoria when a peaceful and well managed clean-up of the rot was staged. The world watched the unfolding events with bated breath.
I have always been a proud Zimbabwean but what happened last November made me stand taller than before.
Evidence suggest that most people felt the same as I did at the time.
Zimbabwe set the precedent for how to manage rot expertly!  The army was intelligent as well as strategic and it had to save the nation from decomposing.
We must therefore have the decency to stop and allow that to sink in before we start hurling the same rot that was threatening to suffocate us at the very people who pulled us out of the mud.
Re-building and change will not happen overnight for goodness sake! 
Was Rome built in a day?
Yes, we must hold the Government accountable but too much negativity is precisely what the fallen need as ammunition to discredit the efforts of ED and his team.
I was quite disappointed to hear the man I once respected speak to various media outlets without the intelligence he has always been associated with. It should be clear to anybody of average intelligence that the words came from a man conveniently ignorant of the suffering of the masses. But I am almost tempted to excuse this behaviour on two grounds — his advanced age and the undisputed role played in liberating us from colonial rule.
However, what I can not excuse is the action of the people who expose the old man to embarrassing situations such as those we have witnessed recently. Rather than allow him to retire in peace, they are using him as a means to an end.
This is shameful!
Zimbabwe has a lot of talent which we ought to allow ED and team to tap into as we rebuild our nation.
Let us rebuild first and then talk about the outstanding issues later.
Last November, I followed the energy of thousands of people on twitter who registered their interest in rebuilding our country.
This is the kind of energy I thrive on. The Diaspora community to which I belong appears ready to either settle back home or engage in meaningful economic or educational activity that should put a good distance between us and the rot.
I am currently involved in such activities and remain determined to win. I take ED's words seriously where he says Zimbabwe is ready to do business. So, may I urge you all to heed this call and shun the efforts of those who are only interested in finding food for themselves and not for the rest of the nation. Surely we are intelligent enough!
Let's not allow this intelligence to be insulted. 
Child of Zimbabwean soil,
Clementinah Rooke