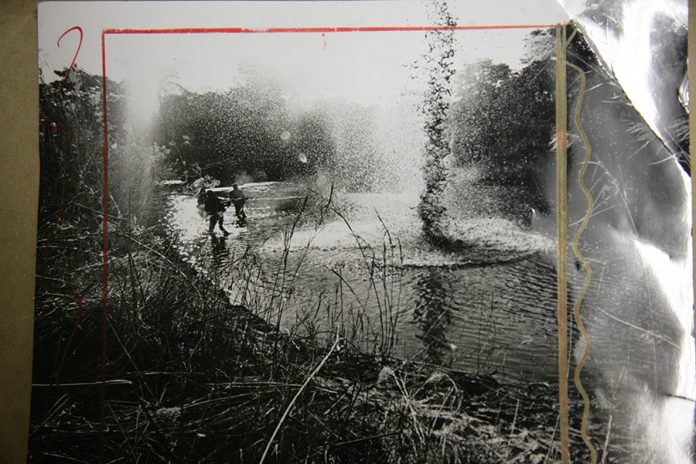 The story of Cde Alex Makotore, aka Cde Bruce Taparara
I WAS shocked when a whiteman waved at us from the farm house.
I asked myself: "What is this?"
This was the front and things were beginning to happen.
The boys had good support from all the races, which showed it was a just cause.
I wondered if what I had witnessed was real.
I remembered one Roman Catholic nun, a Sister Janice, who remained with the guerillas until independence.
She was among the cadres who formulated ZIMFEP (Zimbabwe Education With Production) that included Cdes Fay Chung and Alexander 'Gora' Kanengoni.
That evening, a goat was slaughtered and a meal quickly prepared.
Around 8pm, we had supper.
It looked like the inhabitants were used to the routine of feeding 'terrorists' (guerillas).
The farm owner was also a staunch supporter of the struggle.
Supporter!
I wondered!
We rested for the night and woke up early around 3am.
We crossed Mutare Road before dawn and proceeded to cross Odzi River that same morning.
I could not believe we were now in Rhodesia and we could at any moment engage the enemy.
It was frightening.
We crossed into Bocha-Marange and communicated with a group of guerillas from Zimunya led by Cde Masparo.
He had just been involved in a fierce battle with the Rhodies.
Cde Masparo was the section commander of that group and he would always play Oliver Mtukudzi's song 'Rova Ngoma Mutavara'.
He was a cheerful fellow.
They came to meet Cde Simbi, our commander, to give a progress report.
We got in trouble that morning for combining forces with Cde Masparo.
He had been tracked from Mutare to Marange by helicopters.
We were having tea when the helicopters came.
I watched Cde Simbi's reaction.
I was full of admiration.
He told us not to panic, to follow instructions and not to open fire without command.
I felt my crown jewels shrinking.
My rifle was only a 10-loader and I had to reload with a 10-round rack in case of contact.
We had to use our bush skills to get out of the radius with Cde Simbi commanding.
This time, all the veterans had their hats off, which showed how serious the whole game had become.
Veterans were those who had been to the war front before.
Cde Masparo and his group split from us, which was a relief and Cde Simbi's strategy was not to get us (recruits) to engage the enemy before we reached our destination.
That evening, we put up at Gudo Village in western Marange, close to Mukuni Division, a small-scale farming area.
There, we teamed up with a local group headed by Cde America, one of the popular commanders there.
Also in that group was Cde Soweto Gigi, another charismatic cadre who carried a bazooka.
I also met Cde Knox Everisto Musekiwa, a friend whom I had met at TAKS II and was from Mufakose, the same township with Cde Godas, my friend who was also in my group.
Cde Knox gave me a pair of Lee jeans and a Zambian shirt and I changed from khakis to a new kit.
These Zambian African attires were made from African printed material (chitenje) and were popularised by Zambian nationalists, Kenneth Kaunda and Simon Kapwepwe, among other popular nationalists of the time.
Zimbabweans and South Africans copied that also.
I remember Bishop Abel Muzorewa tried to introduce it as his priestly gowns in his Methodist church and it was a disaster.
Cde Knox was drafted into our group to proceed to Maungwe but he fled during the night.
In the morning, we could not find him.
He never deserted the struggle but did not want to change zone.
We proceeded through Mukuni and on to Makoni commercial farming area with the Save River on the left.
Along the way, on the commercial farms, we were shown a white Boer who had resisted numerous attacks at his farm and were told it was one of our main mission to remove him.
His name was Koonie or Cone.
Our first base upon reaching Maungwe was at Sharara Village.
Here, unlike in Bocha-Marange, we stayed in houses and the practice was known as 'den-basing', it was very unpopular and the commanders back at the rear did not approve of it.
It was considered mischief to stay in civilian homesteads.
But in this case, there was some strategic sense in staying with the villagers.
We could observe the enemy from a vantage point since the area was barren of any cover except mango trees that lined the houses.
The boys used to call the area Radio 5 because of the good support they enjoyed in that area.
At Sharara Village, we met Viola Sharara, Anna Sharara, Beatrice Mutetwa and others.
All these were participants in the struggle as civilians, vanachimbwido.
We moved to Marova, just a stone-throw from Sharara the following day and I was gaining some confidence.
We would spend the day holed up in houses, two per house along the line or 'book' (sabhuku) (In Rhodesian TTLs, people were settled along tribal lines under a paramount chief cascading to sub-chiefs (machinda) then down to sabhuku — the one in charge of the book (register), mainly for cattle dipping/administration).
We used those to create our own cells and structures which are effective up to today. At night, we would take turns to address meetings (mapungwe) at an open space near Marova dip tank.
The following day, we based at Nyamombe Village and were introduced to a nationalist called Edward Nyamombe, who later became Chief Nyamombe after independence.
He was respected by his people.
Also in that 'book' was the Tekere family whose son Edgar was a senior ZANU official and had accompanied Cde Robert Mugabe to the struggle.
This gave us some peace of mind since the people there treated us as their own children.
Our next port of call was Gunje Chitenderano; here we had reached the centre of all 'entertainment'.
The people here were very friendly.
There was a shopping centre and motor vehicle traffic, something very unusual in a war zone.
Cars would leave for town (Rusape) daily and bring goodies in the evening.
I remember Mudhara Mungazi who used to pirate to Rusape daily.
The shops belonged to Mudhara Karuma and Kuture.
We communicated with the local comrades and gathered at Chitenderano that evening for deployment.
The commander of the detachment was Cde Jeremiah Kusuta.
His deputy was Cde Noel Mukonomutema.
Cde Dangeni was in charge of security.
We were given sections and I was deployed as a medical officer to a section headed by Cde Owen Chimurenga.
His deputy was Cde Godas Kanyanga, a friend of mine.
I was fourth in command.
Cde Simbi was present as the sectorial commander.
He was not involved with the local organisation.
He merely handed us to local commanders.