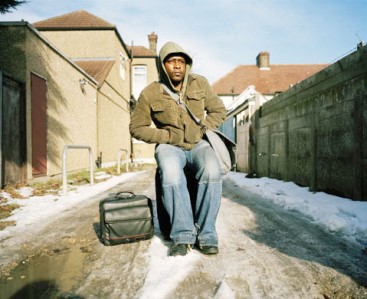 THE UK temperatures are decreasing every day as we approach winter.
The nights are getting colder, and it is that time of the year that is dreaded by many people.
People are saving money for gas and heating and buying winter bedding/linen to cope with the chilling temperatures.
However, for a 34-year-old Zimbabwean, Tafara (not real name) life cannot be more difficult.
Homeless and jobless, winter is a dreadful time that can claim his life.
He has no place to call home, and sleeps under the bridges and parks in Middlesbrough.
Why?
Since his application for political asylum was rejected a few years ago, Tafara, like many Zimbabweans whose asylum applications were rejected, has been homeless and jobless for a long period.
Before moving to Middlesbrough, he used to live in London where he worked illegally to pay legal fees to a Zimbabwean lawyer who later swindled his money and messed up his asylum application, he tells me.
He was moved to Middlesbrough, Yorkshire, as part of the Home Office's asylum dispersal policy; that is, decongesting the South of England and London, from asylum seekers.
The meeting between Tafara and myself was organised by a colleague who is trying to help Tafara.
Tafara arrives at the meeting place dressed like a scare-crow (picture supplied), dishevelled and his grey hair making him look like a 60-year-old man!
He is overdressed; -wearing multiple shirts, jumpers, and two jackets.
It occurs to me that he is moving around in his whole wardrobe.
Tafara tells me that he survives on food hand-outs from well-wishers, friends, churches and food banks.
But while he can enjoy a meal or two in the day, at night time he faces the agony of sleeping rough on the streets and under the bridge.
"Masikati akanaka, unenge uine vamwe, vanhu vachingoona kusekerera kudai asi kana hwave husiku nhamo yacho ndeyako wega," he said as he forced a smile.
And despite all these hardships, I am surprised by Tafara's sense of humour.
He makes jokes out of his desperate situation and stifles chuckles throughout our conversation.
"If I don't laugh I can go crazy," he says.
He talks about a fellow failed asylum seeker from Iran who died of hypothermia last year
"He used to sleep under the bridge like me, but when he was found dead in the morning the government said he had been stabbed to death," he said.
"I am dreading winter, but I have learnt to take each day as it comes."
He gets abused by people, and he is vulnerable to drug dealers and is a victim of crime.
I ask him if it is not better for him to go back home, to Zimbabwe, and take advantage of services provided by the International Organisation for Migration (IOM), which helps immigrants to repatriate back to their home countries and give them small grants for resettlement.
"I would rather die here."
He says if he returns, he will be a laughing stalk.
Although he has parents and siblings in Zimbabwe, he says he has since lost contact with them.
He says he came to the UK when he was 20 years old; and he never got the chance to improve his education because of being an asylum seeker.
"I have lost my youth," he said.
"I do not have a girlfriend or children of my own.
"No one wants to be in a relationship with a failed asylum seeker.
"I have tried everything including trying to get into a marriage of convenience, but all the people say I don't have papers, I don't have money to pay them.
"No girl wants a beggar.
"I have turned to alcohol for solace.
"Sometimes I get very depressed that I want to commit suicide.
"One thing that I have realised in this country is that the Home Office forces you into destitution so that your spirit breaks.
"Many people in my situation have developed mental health problems."
Tafara is planning to make a fresh asylum application using legal aid, which is now available.
My contact tells me that there are many people, Zimbabweans in particular, in Middlesbrough who are in Tafara's situation.
He says while the situation is better for women, because they can live with men in return for sexual favours, for men like Tafara it is a challenge.
He gave me a phone number of two more failed asylum seekers who are also living rough.
One 54-year-old Zimbabwean man says since he had been evicted from his Home Office funded accommodation by a company called Jomast, which is contracted by the Home Office to provide accommodation to asylum seekers, he has been homeless and lives at the mercy of charity and churches.
"When the Home Office refuses your application, Jomast quickly evicts you," Tafara said.
"You are on your own.
"The financial support that you were getting every week (about £38) stops immediately.
"I can't work illegally even if I want to because the government has increased the penalty for employers employing illegal immigrants from £2 000 per person to now £10 000.
"I have tried everything, including marrying someone for papers, but the Home Office rejected the marriage and I have since divorced.
"I cannot go back to Zimbabwe because hapana pekutangira."
But the main issue I pick from the people I spoke to is that their fear of going back to Zimbabwe is not driven by fear of political persecution, but the fact that they have nothing there to return to.
Tafara said he is happy that President Mugabe has said the British government should keep the asylum seekers here.
"It gives us hope," he said.
"It means that they cannot send me home without any documentation to prove that I am a Zimbabwean, and eventually they will give in and regularise my stay."
He blames Morgan Tsvangirai for the situation in which most Zimbabwean asylum seekers find themselves in.
"Mugabe anoita kuti ndigare muno ndiye arinani kwandiri."
According to the Home Office statistics, there were 14 062 forced removals from the UK between June 2012 and June 2013; about 3 944 assisted voluntary returns and 6 485 people who returned to their countries on their own accord during the same period.
It is not clear how many of those who returned to their home countries were Zimbabweans; but it is clear that the Home Office has now started deporting Zimbabweans since the suspension has been lifted.