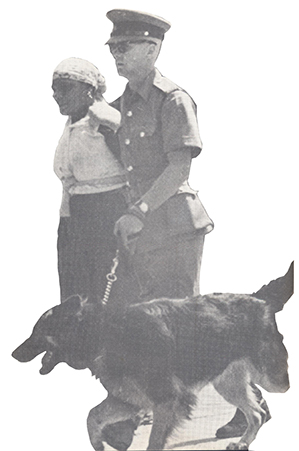 THIS week I (SC) caught up with a war veteran based in London.
He joined Zimbabwe's liberation war in 1974, going to Botswana first via Plumtree, where he was received by Manard Muzariri before going to Zambia and later Mozambique.
He did not want me to reveal his identity so I will call him 'Thomas' (TM).
I wanted to find out why he decided to leave his young family (he had just married), a good job as a bookkeeper to join the war which had no guarantees of coming back alive.
I also wanted to find out how he feels about the welfare of war veterans in Zimbabwe, as well as what independence means to him.
Sarudzayi Chifamba (SC): Thomas, why did you go to war?
I am sure it was a very difficult decision, so I would appreciate if you tell me a bit about yourself, what you were doing before you decided to join the war.
Thomas (TM): There were many reasons people went to war.
I joined the war because I was not happy with the segregation in Rhodesia.
I was a worker, had a good job as a bookkeeper.
I had a wife who was also working and we had two children.
I was getting a three-figure salary, enough to buy a car, but left all that because I wanted to liberate the country.
SC: Please tell me more about your educational background then, your job in Rhodesia and the working conditions for black workers.
TM: I finished 'O' Level in 1972, it was called General Certificate of Education Ordinary Level.
I went to a mission school where we were conscientised by very liberal priests.
At one time, I wanted to become a priest, but later changed my mind because I realised, I could not become a priest and preach to oppressed people.
Anyway, I passed my 'O' Level with a First Grade.
I wanted to go for 'A' Level, but I came from a poor family, so I got a job with Rhodesia Alloys in Gwelo (Gweru), where I worked as a Welfare Clerk for black people, wavanoti mabharani.
SC: Was it easy to get the job then?
TM: No it wasn't.
There were many black people with 'O' Levels who wanted to become clerks, one of the 'prestigious' jobs for black people.
There were about 50 of us who applied for the same job, we wrote an entrance exam and I passed, that's how I got the job.
I worked there for a year and left for Salisbury (Harare) because I wanted to advance my education.
I wasn't happy with the way Africans were treated in general.
There were different pay structures for whites and blacks.
The journeymen (boiler makers and electricians) had better wages, but were not earning same wages as whites.
I had applied for a place to do 'A' Level (evening classes) with Ranch House College.
So I went to Salisbury.
At that time, I had also been offered a place to do T1 at Gwelo Teacher's College, but decided against it.
SC: What is T1? Or what was it?
TM: T1 was a teacher training course to become a secondary school teacher in schools for Africans.
It was a good qualification, but I was more interested in Accounts, Economics etc, so I wanted to do 'A' Level.
In Salisbury, I worked for a company called Marley Tiles which specialised in floor tiles, roof tiles and carpets.
I was a stores clerk, but left for better opportunities at an engineering company called Morewear, in Willowvale.
It was at Morewear where I became very conscious politically.
The segregation between blacks and whites was very apparent.
I worked in the accounts department as a wages clerk.
I was doing wages for everyone, black and white.
I saw discrepancies between black and white peoples' wages.
Even though you were doing more or less the same job, or even a better job than a white person, the wages were paid according to skin colour.
The Ministry of Labour used to announce annual wage increments to be given to all people, but only white people got increments.
The woman in charge of the accounts department liked me very much and trained me in many things, especially accounts.
She was a white woman of course.
She encouraged me to register for CIS, so before I left for the war, I had already started studying towards CIS.
SC: So what happened? What made you leave all that?
TM: While in the wages department, I told some black people they were due for increments, that government had stipulated increments for everyone.
People (black) challenged the company and were awarded increments.
Somehow, it leaked that I had told African workers.
Next thing I knew, I was taken by Special Branch from Southerton Police, who accused me of doing politics at work.
However, they couldn't find evidence to pin me down, so they were now watching me.
I also knew my days were numbered.
The white woman who was in charge of the accounts, Julie was her name, left her job and I was promoted.
However, I was told I was not going to be paid the same money she used to get because I was black.
The woman who told me said in no uncertain terms, the needs of black people, who lived in townships, were not the same as the needs of white people who lived in low-density suburbs.
I did not resign but just walked out on the job.
I began associating with political activists like Gwanzura, Malaba the former Governor and we used to hold political meetings at night.
We had our own political cells and were circulating The Zimbabwe News which was printed in Zambia and smuggled into the country.
Police raided my house when I was away at work, at another job that I was now doing.
You know when something is not right, you can sense it.
When I finished work, I had this strange feeling.
I couldn't even drink beer.
I went home and was told the Special Branch was looking for me.
I wore my expensive suit and shoes, went away to sleep at Mr Chikomo's, a friend.
The police went to my house three times that night looking for me.
I was told in the morning and that is how I left Rhodesia.
I knew what was going to come my way had they arrested me.
I fled the country, through Bulawayo, Plumtree and went to Botswana where I was received by Manard Muzariri.
Together with other ZANLA recruits, we were flown to Zambia where I was given the opportunity to address the United Nations Commissioner for Human Rights about segregation in Rhodesia.
I went for military training and the rest is now history.
SC: So you were disgruntled with the racial oppression and that motivated you to go to war?
TM: It was terrible those days Sarudzayi.
I remember an incident when my friend and I were smartly dressed and tried to buy beer in a pub at Jameson Hotel.
The pub entrance was at the back of what is now called Samora Machel Avenue.
The pub was strictly for white people, but we dared to get in.
We had the money, but were frogmarched outside by soldiers.
They searched us and told us to leave the white pub.
SC: So what does independence mean to you?
Do you think the welfare needs of war veterans are being met?
TM: I value independence very much.
It came at a cost.
I lost friends and relatives during the war.
I remember one comrade begging us to leave him or kill him because he was too tired to walk.
It is painful and traumatising to talk about the war.
I feel the welfare of war veterans has not been addressed.
What is ZW$50 000?
We needed rehabilitation, therapy, not a lump-sum of money paid 17 years after independence and a Ministry of War Veterans created 35 years after independence.
Most of my friends are destitutes now.
They never enjoyed the fruits of the country they liberated.