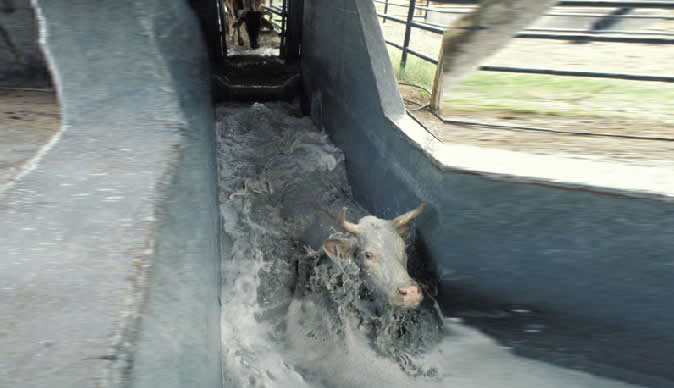 AS stakeholders step up efforts to grow the national herd, experts contend farmers should adhere to set procedures in disease control.
The national herd increased from 5, 3 million in 2016 to 5, 5 million in 2017.
The Crop Assessment Report indicated that 90 percent of the cattle were owned by small holder farmers with the communal sector owning 68 percent, A1 owning 11 percent and seven percent coming from resettlement areas.
Livestock diseases are rampant during the rainy season.
During the wet season, cattle are dipped once every week whereas in the dry season they are dipped once every fortnight.
Livestock production is normally practiced in Matabeleland, but farmers in Mashonaland have taken up the trade.
Government, through the Veterinary Department, helps farmers vaccinate livestock for notifiable diseases such as anthrax, newcastle, rabies as well as foot and mouth.
Notifiable diseases are those that are required by law to be reported to Government authorities and the collation of information allows the authority to monitor the disease and provide early warning of possible outbreaks.
Black leg, a common disease among Zimbabwe's livestock, is not a notifiable disease and is a highly fatal bacterial disease with no symptoms.
Anthrax is a bacterial infection that usually affects goats, cattle, sheep, pigs, camels, antelopes and horses which can be transmitted to humans through breaks in the skin, from contaminated food, and through inhalation of bacteria.
Tick-borne diseases such as anaplasmosis, babesiosis, theileriosis and heartwater as well as other tick-related diseases like senkobo, sweating sickness and tick paralysis are rife in most local livestock rearing regions.
Most livestock in the Matabeleland region are affected by the disease as well as foot and mouth.
The diseases spread quickly during the rainy season.
Sheep should be vaccinated against pulpy kidney, tetanus, clostridia and pasteurella.
Lack of funding to the sub-sector has resulted in ranchers failing to purchase chemicals for dipping and containing disease outbreaks.
Government supplies dipping chemicals to communal and A1 farmers while commercial and A2 farmers purchase their own.
Below is a table indicating how livestock diseases can be managed.