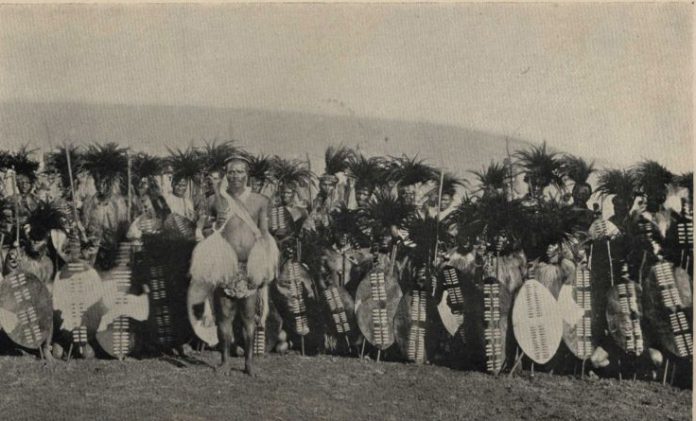 By Saul Gwakuba Ndlovu
LOBENGULA showed a sense of insecurity shortly after he succeeded his father, Mzilikazi, as king of the Ndebele nation.
He became king of the 30-year-old poly-ethnic and multi-lingual nation in January (according to Inyathi missionary records) and in March, that is two months later, he sent a delegation to British colonial officials in Natal in connection with his half-brother, Nkulumane and a few other personal health matters.
A little earlier, he had himself tried to go to Natal in search of Nkulumane, but had fallen ill on the way and withdrew from the trip.
The other members of that expedition later returned after travelling a short distance across the Limpopo.
They had been strongly warned of attacks by Northern Suthu, Venda or other tribes who had deep-rooted grudges against Mzilikazi's people because of their ruthless military escapades in that region several decades earlier.
King Lobengula's diplomatic delegation to Natal was headed by Lotshe Hlabangana (the Hlabangana family of the royal house of the Amantshali), with Nomandhla (also called Lobandhla) as the delegation's deputy leader.
The other members were Magaba, Mthanyelo and Mhlaba, a son of the hereditary Ndebele regent, Mncumbata.
A personal envoy of King Lobengula was a part of that delegation and his name was Murimu, also known as Adonis.
That man had been captured by Mzilikazi's army south of the Limpopo River when he was a boy and was brought up under royal tutelage at Mzilikazi's palace.
The delegation travelled through BaMangwato territory whose king, Macheng, had much earlier been captured and kept as a war prisoner by King Mzilikazi for almost 20 years.
He was released only as a result of Dr Robert Moffat's intervention in 1859.
While the Ndebele king's envoys were still in the BaMangwato kingdom, Lotshe Hlabangana fell ill and had to be left behind as the delegation proceeded, this time under Nomandhla's leadership.
They arrived at Pietermaritzburg in Natal in mid-August and had an audience with the Secretary for Native Affairs, Sir Theophilus Shepstone on August 16 1870.
A memorandum written by Sir Theophilus about the delegation's very first meeting with him states that King Lobengula asked for an alliance with the Natal administration, and that 'he considered himself a son of that Government'.
He wished for peace and goodwill and 'asked for the repose of unanxious slumber'.
Nomandhla told Sir Theophilus Sheptsone that the Ndebele monarch's health was not good and he (Lobengula) requested the Natal Government to 'get him a doctor belonging to the Amabaca tribe and to send him seawater'.
In today's Nguni orthography, the Amabaca is spelt 'Amabhaca' to indicate that the diagraph 'bha' has a hard 'b' the same as in 'buy'.
Adonis (Murimu) was given an opportunity to present his own message as ordered by King Lobengula and he told Sir Theophilus virtually the same words as those of Nomandha.
In response, Natal's senior colonial official told the Ndebele delegation that his government could not comply with King Lobengula's request as that could be misconstrued to mean that it (the Natal Government) was siding with Lobengula against Nkulumane to whom the official records refer to as 'Nkulumana'.
Sir Theophilus Shepstone told King Lobengula's envoys that the man identified as 'Nkulumana' has been a gardener for a long time and was known to him by two names, Kandu and April.
The ambassadors told the colonial official that they had, in fact, met King Mzilikazi's eldest son, Man'uwana, in Pietermaritizburg the previous day and he had confirmed that Kandu was indeed Nkulumane.
With that information, Sir Theophilus Shepstone told the Ndebele diplomats that the Natal administration would do the following to facilitate Nkulumane's return to his people where he was being awaited to succeed his father:
l That a letter from this Government to the President of the Transvaal be given to Nkulumana, informing the President what Nkulumana states himself to be and what his object is in returning to his own country, but not involving this Government in any expression of opinion as to the course which should be pursued by the Transvaal Government;
l That a wagon and a span of oxen be lent to him to convey provisions for him as far as Tati, which is about 180 miles from Matabele;
l That Elijah Kambule, who was commissioned by the Matabele with Mr Levert to take up Nkulumana be allowed to accompany him in charge of the wagon and the oxen, and;
l That Nkulumana be supplied with a few blankets and other small articles necessary for his comfort and that of the 30 people who will accompany him on the way together with a few cattle for slaughter.
The same memorandum indicates that the Natal colonial regime would give the delegation another letter to King Lobengula thanking him for his friendly treatment of Mr Baines on an earlier occasion and also informing him (King Lobengula) that Nkulumane was on his way to the Ndebele kingdom to take over the throne.
The official reply to King Lobengula's message brought by Nomandhla and Murima is dated August 18 1870.
It repeats what Sir Theophilus Shepstone had told King Lobengula's diplomats on August 16 1870.
As for King Lobengula's wish to establish an alliance with the Natal colonial administration, Sir Theophilus replied: " The Governor of Natal thanks Nobengula (Lobengula) the son of Mosilikatsi (Mzilikazi) for his friendly message; he receives it as the sentiments of the Matabele people; he also accepts the tusk of ivory Nobengula has sent as proof of the sincerity of his words.
The Government of Natal is the largest Native power in South-Eastern Africa and its territory is the resort of refugees of all ranks from surrounding tribes.
The Government of Natal is looked upon as the father of all and hears what all have to say-he therefore is intimately acquainted with the domestic circumstances of surrounding populations -he does not seek for the information, it comes to him."
That was Sir Theophilus Shepstone's cynical response to King Lobengula's friendly message to the Natal colonial administration.
Nomandhla and his diplomatic team returned home with Shepstone's negative message in connection with King Lobengula's request for a Bhaca medicine man and a supply of seawater.
However, we can very reasonably assume that the Ndebele delegation went to Tekwini (Durban) and collected some seawater for themselves, as had indeed been suggested by Sir Theophilus during their discussion with him.
Another letter to King Lobengula had, incidentally, been given earlier to Mr Baines informing him that Nkulumane was on his way to the Ndebele kingdom.
That letter was couched in more or less the same words as the one carried by Nomandhla's delegation.
It will be recalled that before Mbiko was killed by King Lobengula, he had dispatched a team headed by King Mzilikazi's oldest son, Man'uwana, to Natal to look for Nkulumane.
That team had some internal differences in Natal and broke into two or three factions some of whose members decided to seek permanent refuge in Natal and some became a part of Nkulumane's group that set out for King Mzilikazi kingdom.
After Nomandhla's delegation's return, King Lobengula sent a military contingent to Pugeni (also called Pukeng) in north-western Transvaal, then called the South African Republic (SAR) to intercept Nkulumane and his entourage and to kill every one of them.
The contingent was given a number of cattle to slaughter on the way to and from Pugeni.
Among the members of that military group was a special man, a confidante of King Lobengula called Nonde Thuka Mpofu who had been captured from a Tonga region called Gude in a military raid during King Mzilikazi's era.
Some Kalanga oral historians would later erroneously associate that man with a military raid on the Seke area, and that that man was from Seke.
The error was caused by totem 'Mpofu' which is predominant in the Seke region.
The military went as far as Jwabeng (Jwabheng) in the Tswapong region where they met the Nkulumane entourage.
The contingent commanders conferred with the man who claimed to be Nkulumane and decided not to kill him as ordered by King Lobengula.
Instead, they gave him some of the cattle meant for their provision.
He told them that if they did not kill him as ordered, they would be executed by King Lobengula, but they retorted:
"Why should it be us to kill you?
Why did those sent by your father, King Mzilikazi, not kill you? Even if King Lobengula should kill us, he will also be killed one day."
On their return, they lied that Nkulumane had heard that they were on their way to kill him some days before they got to Jwabeng, and had retreated into the hills south of Pugeni.
They said they searched for him high and low without any luck. The Jwabeng region is very thickly wooded as well as being extremely rocky, they told King Lobengula.
"You were given a fairly large number of cattle as your provision, but I see that you have returned with just a few.
Did you slaughter and devour the rest during your short journey to and from Jwabeng?" inquired the new Ndebele monarch.
The commanders told him that some of the cattle had gone astray in the Jwabeng and Tswapong Hills and that their hoofmarks had ended up on the vast flat rocks that are physical features of that very inhospitable terrain.
King Lobengula calmly dismissed them.
Shortly thereafter, Nonde Thuka Mpofu requested to talk to the king in secret.
King Lobengula agreed, and the man told him the whole true story.
Saul Gwakuba Ndlovu is a retired, Bulawayo – based journalist. He can be contacted on cell 0734 328 136 or through email: sgwakuba@gmail.com