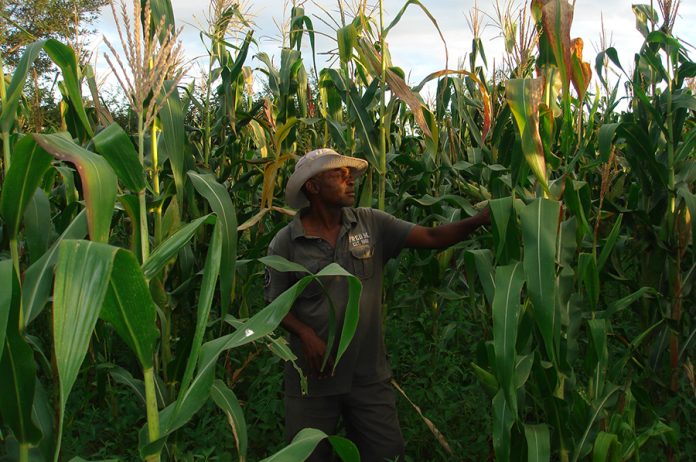 IN previous instalments of this series on agricultural productivity enhancement, we have identified inputs, mechanisation and irrigation as key factors.
The command agriculture model has addressed the inputs challenges by providing seeds, fertilisers, chemicals and fuel to farmers.
Lately, the programme has also roped in private sector companies to repair tractors and implements for farmers. Irrigation infrastructure has also been targeted with farmers receiving pivots, irrigation pump units, pipes and other fittings.
Parallel initiatives for the livestock and aquaculture sub-sectors are also being undertaken.
All the above initiatives are meant to boost productivity.
In all cases, payment for the services and equipment must come from the produce.
In short, the production levels must be high enough to generate revenues for paying back the instalments as well as giving farmers a reasonable margin.
This arrangement allows for sustainable agricultural production that will fuel economic growth.
The model ensures national food and nutrition security and provision of raw materials for industrial value addition to generate exports that earn valuable foreign currency.
Two seasons into the command agriculture phase, the President and Cabinet are already red-flagging low farm productivity.
Yields of maize, wheat, cotton and soya bean, among other crops, are well below the genetic potential.
More worrisome is the fact that the yields fall well below the contracted level of five metric tonnes/ha for maize and wheat. This target yield is calculated to cover the input costs.
Cost recovery levels will even be higher where the farmers also have to pay back for mechanisation and irrigation units advanced to them under the Command Agriculture scheme.
In short, low productivity on the farms threatens the viability and sustainability of the Command Agriculture Programme.
If yield levels are too low to cover costs, then private sector input and equipment suppliers will cry foul.
Although Government may act as a guarantor for farmers' loans, the farmers are still obligated to pay back using proceeds from farming operations.
The point to note is that we absolutely must address the low productivity challenge.
It appears that provision of inputs and equipment alone are not sufficient conditions to ensure required high levels of productivity.
Admittedly, not all farmers have benefitted from some of the support programmes but the average 700-900 kg/ha for maize, for example, tells us that even the capacitated farmers are not producing at optimal levels.
What else needs to be done to raise productivity?
The answer lies in the human factor domain.
I will draw on my 18 years of experience that started as a new farmer.
If we profile the majority of resettled farmers and their farm personnel, we see that experience, skills and know-how are severely limited.
To put it simply, the 'farmer' is new to commercial agricultural enterprises.
He/she has limited or zero financial planning and management skills.
Apart from communal small-scale agricultural operations where weed control could be achieved by weeding, the new farmer is overwhelmed by the scale of operations on a large-scale land holding.
The majority of resettled farmers are professionals holding full time jobs in the urban areas.
They essentially are 'weekend farmers'.
Their limited farming experience reduces the quantity and quality of their supervisory input at the farm level.
However, that problem could be solved by engaging a competent farm manager.
Where does one find a competent experienced farm manager?
If all the farm managers previously employed by the over 4 000 white commercial farmers were to be made available to manage the newly resettled farms which number about 40 000, each manager would have to cover 10 farms.
That says we really do not have any experienced farm managers to talk about!
The problem is, most of the experienced managers previously employed on large-scale commercial farms, are no longer available, having retired, passed on, acquired their own farms or joined other private sector organisations.
So, there is a severe shortage of farm managers highlighted recently by the Matabeleland North's Cde Cain Mathema.
He said farm managers were simply not available and called on Lupane State University to launch one year training courses for farm managers as a matter of urgency.
The problem of lack of farm managers affects most farms across the whole agricultural sector in Zimbabwe.
That call must go out to all training institutions, but do these colleges and universities have the requisite skills and capacity to train functional farm managers?
Agricultural graduates from universities and colleges do undertake farm management courses but also lack experience and have little appetite for working on farms where conditions are real but less than ideal.
Consistent with the unfortunate development of elitism in Zimbabwean education, graduates from tertiary institutions tend to shun hands-on physical activities.
They also prefer high-paying office or supervisory jobs to the detriment of field production.
This is one reason I have called for massive revision of agricultural curricula to ensure they are firmly anchored on practical application of the science.
We shall visit this matter in later episodes.
Tertiary institution attachment officers go to great lengths to identify 'good' positions for their students.
Generally, these are hard to come by, especially in the rural farming areas where many farms are struggling.
Attaching students to these struggling farms allows students to lock horns with reality and become involved in finding solutions to some of the challenges.
We therefore call upon colleges and universities to sit down with farmer organisations and Government to chart ways in which the students and their teachers can actually be involved in resuscitating the farms.
Students can draw up business plans and models which can be tried out under realistic conditions.
They should not run away from reality but get involved.
The Teacher in Rural Areas (TIRA) launched by the Ministry of Education for university students in the early 1980s was a bold move to involve the youths in contributing to real life challenges in providing rural children with education.
Agriculture students can similarly be deployed in various farming areas where they can work with farmers to set up productive enterprises with support from the colleges, private sector and Government.
The proposed attachment experience will be a reality check for both students and their lecturers.
It will ensure that our younger generations begin to appreciate the realities and challenges of Zimbabwean agriculture and also become seized with efforts to find possible solutions.
We would also inspire the next generation of commercial farmers.