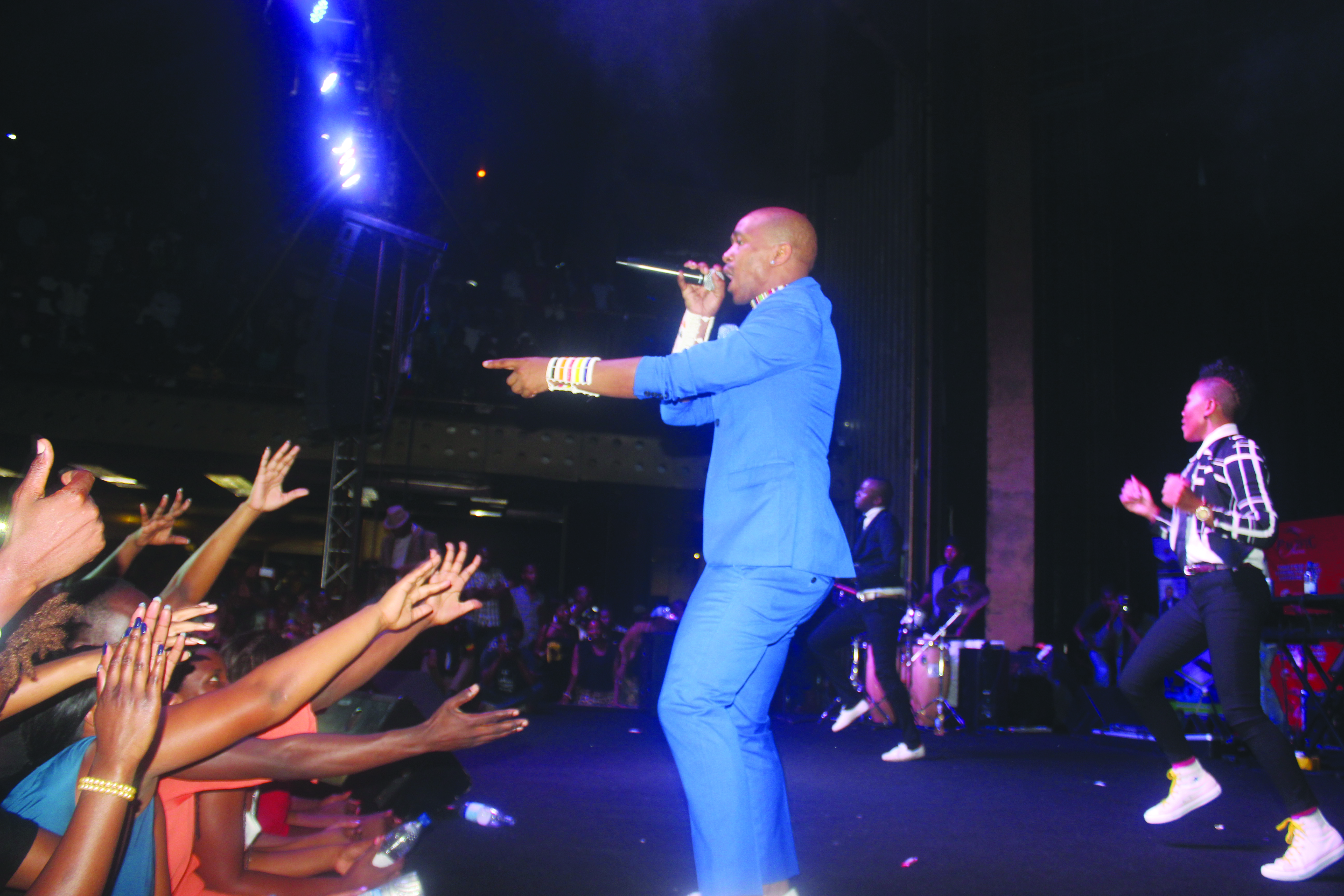 WHILE some international stars have stuttered and been found wanting on the local stage, South African musicians have relatively had a good outing every time they have graced Zimbabwe.
The just ended Mafikizolo, Zahara concert held at the Harare International Conference Centre (HICC) last week highlighted to promoters that it pays off to look for and bring artistes from much closer to home.
Once again HICC was packed like it was last year in December at the shutdown show where Mafikizolo performed.
In spite of the economic hardships facing most Zimbabweans, people came in their numbers.
Obviously, organisers of the show Simmad Promotions did not 'sweat' deciding who to bring for local revellers that do not allow challenges to bog them down.
It is common knowledge that Zimbabweans are not stingy when it comes to entertainment; all they demand is value for money.
So long as Zimbabweans can sing along to the music of the artist performing, then the performer has little to worry about and Mafikizolo and Zahara have plenty of songs familiar to Zimbabweans.
Zahara has become a regular in the country and the turnout at HICC proved that locals are yet to tire of her.
And the Mafikizolo act still impresses local revellers.
Zahara's ability to connect with the local audience is as impressive as her repertoire.
The several times the 'Loliwe' singer has been in the country has not depreciated her stock and popularity, but created her a loyal fan base.
And as usual a relaxed and composed, Zahara, feeling very much at home, was in total control.
She delivered a splendid performance and sampled some tracks that will be on her upcoming album.
In heels, Zahara and her backing vocalists offered an executive performance.
The Mafikizolo outfit was not outdone and also delivered a sterling performance.
The Mafikizolo act was a notch above the one they delivered last year as this time around a full live band was used.
Not only were the revellers impressed by exquisite vocals, but also the instrumentalists that displayed high levels of competence.
With so much energy and consistency, the South African stars not only left fans physically tired with dancing, but also with 'damaged' voice boxes as many sang along from the first song to the last.
Their dance choreographs highlighted maturity and performers who had done their homework.
One might ask what the South African musicians have that attracts such huge crowds.
Just observing the acts doing their thing on stage revealed that there is no substitute for hard work.
Besides offering a splendid performance, the musicians had a palpable chemistry with the revellers.
As they performed the South Africans communicated with the crowd.
They were not condescending, but showed fans tremendous respect.
Our artistes, especially in the dancehall genre can learn one or two things from the South Africans.
Hits such as 'Khona', 'Udakwa Njalo', 'Emlanjeni' and 'Marabi' among others from Mafikizolo thrilled.
The concert was beautifully completed by local acts that did not disappoint.
Uzumba-born Mukudzei 'Jah Prayzah' Mukombe one of our most celebrated musicians almost stole the thunder.
His ripeness in the music industry was highlighted in everything that makes up his band.
From the dress-code to the dance moves, Jah Prayzah thrilled fans who danced and sang along his popular tracks such as 'Kumbumura Mhute', 'Mwanasikana', 'Makanika', 'Tsviriyo' and 'Dande' among others.
Other local musicians that also performed at the concert include Pah Chihera, and Winky D.