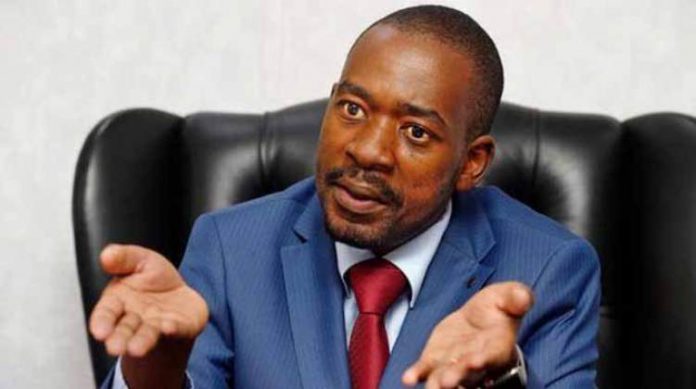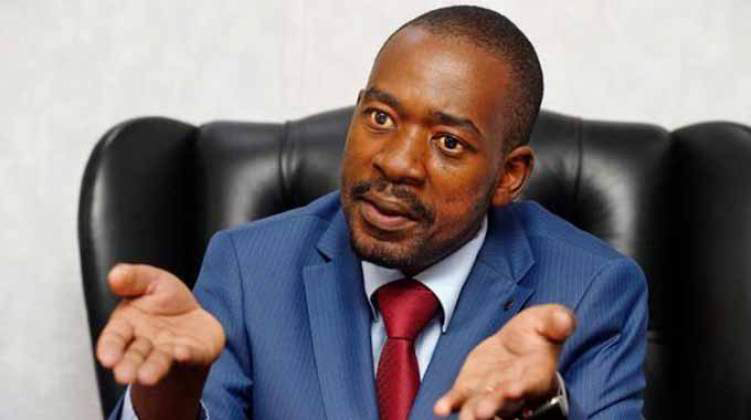 TWO greats, and some of the foremost champions of black advancement, Bob Marley and Marcus Garvey, gave us profound lessons on a nagging ailment that has been afflicting black people for centuries now.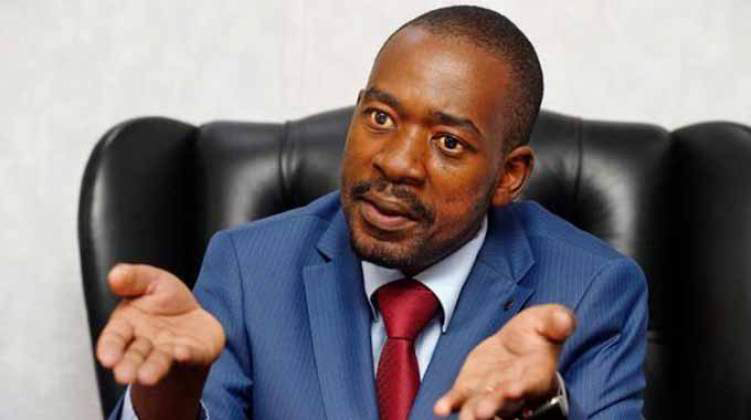 The two gentlemen spoke about a phenomenon called mental slavery and if one Mmusi Maimane, leader of the apartheid reincarnation party in SA, was truly one of us, he would take to heart the lessons from Marley and Garvey.
But when politics is woven around the pursuance of an objective that entrenches the interests of a handler who is oblivious to certain realities, what unravels is the tragedy that we are witnessing from the disastrous Maimane and our own Nelson Chamisa.
These boys need serious political education if their stupendous harpings in the past few days are anything to go by.
We will start by drawing from Marley and Garvey before we go deep with our instalment this week.
The following is what Marley says in his hit song 'Redemption Song':
"Emancipate yourselves from mental slavery;
None but ourselves can free our minds. Have no fear for atomic energy,
'Cause none of them can stop the time.
How long shall they kill our prophets, while we stand aside and look? Ooh!
Some say it's just a part of it:
We've got to fulfil the book."
Garvey buttresses that with the following famous statement made in 1938:
"We are going to emancipate ourselves from mental slavery because whilst others might free the body, none but ourselves can free the mind. Mind is your only ruler, sovereign. The man who is not able to develop and use his mind is bound to be the slave of the other man who uses his mind."
So, Maimane tells us that he wants to take Zimbabwe to the International Criminal Court (ICC), United Nations High Commission for Refugees and the South African Parliament because, according to him, the 'situation' in Harare has become a 'humanitarian crisis'.
A few days ago, a senior MDC Alliance member told this writer that his party was pushing Maimane to pursue that avenue.
The official said the plan had serious backing from some Western nations with the idea being to escalate the so-called crisis to the international arena.
Therein lies the real reason behind Maimane's issue.
The West is angry over President Emmerson Dambudzo Mnangagwa's recent four-nation visit to Eurasia.
They believe that ED should have come to them for economic salvation and bailout.
But ED has been consistent with his foreign policy which is anchored on embracing everyone.
And this is a point that is lost on Maimane; that the principle of non-interference and territorial integrity is not a statue on display, it is the reality of all independent nations across the globe.
Zimbabwe is not some product on display in a shop or market.
It is a country that is governed by an elected leadership, a country that has as much right to determine its course as any member of the global community.
As such, Maimane cannot impose 'his' wretched, dreadful foreign thinking on Harare and any other country for that matter.
The same message goes to the British and Western countries who, on the one hand sponsor anarchy, while on the other, attack our security forces for defending the state.
Such is the awfulness of their mentality that they find time to debate Zimbabwe in the House of Commons when the full wrath of Brexit is about to explode on their silly faces!
So this is what Maimane says to us:
"The DA will pursue a set of immediate interventions to resolve the current crisis in Zimbabwe. The injustice that is occurring in Zimbabwe cannot be ignored.
Firstly, in my capacity as chairperson of the Southern African Partnership for Democratic Change (SAPDC), I will pay a working visit to Zimbabwe this week. I will meet with current opposition leader, Nelson Chamisa, and former MDC leader, Tendai Biti, among others. The purpose of this visit is to seek practical solutions to the ongoing crisis, and garner support across the region for much-needed intervention in Zimbabwe," said Maimane.
And the man becomes explicit, vowing to take Zimbabwe to the ICC.
"The ICC's Office of the Prosecutor is empowered by the Rome Statute to '… determine whether there is sufficient evidence of crimes of sufficient gravity falling within the ICC's jurisdiction, whether there are genuine national proceedings, and whether opening an investigation would serve the interests of justice and of the victims' …
"(I will) … Request the National Assembly to urgently debate the impact of the violence by Zimbabwean Government on South Africa. It is vital that Parliament considers, debates and deliberates on this matter, and seeks collective solutions in light of the President's failure to act."
We wait for the day that the ICC comes knocking on our door.
Not surprisingly, the madness finds itself in the UK as well.
From threatening to recolonise Zimbabwe, they are now adamant that they now want to tell us how to go on about our business.
What cheek!
There is a deranged woman called Kate Hoey, a Labour Party MP who believes she holds an ancestral right to give Harare direction.
She is fooling herself.
"Will the minister confirm that to Her Majesty's government, and particularly the Foreign and Commonwealth Office, have learnt a lesson from what I would call the ill-advised cosying-up to the Zimbabwean leadership, which owed its position, power and loyalty to the military and political machine that manoeuvred to install it and not to the people of Zimbabwe through a free and fair electoral process?" Hoey said last week.
"I will not go into more detail; the minister knows what I am talking about. There is no doubt that our embassy in Zimbabwe had become too identified, rightly or wrongly — I think wrongly — with ZANU PF."
This country has so many friends who have shown goodwill.
These we will stick with.
Let those with ears listen.