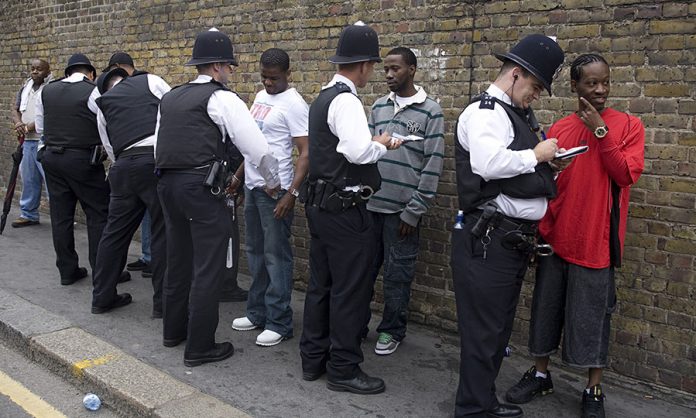 THE number of black people jailed in England and Wales is seven times larger than the number they make up of the population.
There is greater disproportionality in the number of black people in prisons in the UK.
The proportion of black people in prison in England and Wales is higher than in the US, a landmark report released by the Equality and Human Rights Commission reveals.
Many of the black people in these jails are young Zimbabweans.
The irony is that British laws make it difficult to discipline one's child.
Of the 500 Zimbabwean families interviewed in churches and social gatherings, 80 percent have a child or relative in prison.
This means we have more children in prisons than they are in schools.
The Daily Mirror of England reported that most African children end up in prison for just being black.
Because their colour is different, they stick out and on that basis they are more likely to be jailed for trivialities, including 'loitering'.
Racism is practised by many institutions in a very subtle way.
Equality and Human Rights Commission, which set out to measure 'fairness' in Britain, said ethnic minorities are "…substantially over-represented in the custodial system.
It suggests many of those jailed have "mental health issues, learning disabilities, have been in care or experienced abuse."
Children are being taken from their parents and placed in care, where they are abused and turned into 'animals' whose final destination is prison.
The children who have been snatched from their parents are experiencing a life with no direction so to speak and are not adequately prepared for adult life.
The care homes for most black children do not offer the best of services.
Experts and politicians have attributed the over-representation of blackmen in prisons to decades of racial prejudice in the criminal justice system.
Most Zimbabwean parents spoken to have said racism plays a great role.
Teachers discourage black children from going to universities; citing that apprenticeship is better than university.
"People will be and should be shocked by this data," said Juliet Lyon, director of the Prison Reform Trust.
"We have a tendency to say we are better than the US, but (are) we…?" she asks.
Lyon said that although there had been "…numerous efforts to address racism in the prison system … we have yet to get a better relationship between justice authorities and black communities. Instead we have ended up with mistrust breeding mistrust."
Evidence of this damaged relationship can be found in the commission's report.
On the streets, black people were subjected to what the report describes as an 'excess' of 145 000 stop and searches in 2017.
It notes that black people constitute less than three percent of the population, yet made up 15 percent of people stopped by the police.
A policeman is more likely to label a black person a gangster than a white person.
Zimbabwean children find themselves in a fix; they normally prefer to be among themselves and as a result they become a targeted group.
It is natural that when you get in class, you will choose a chair next to a black person, said Mark, a 16-year-old-student.
He narrated how his brother was singled out for theft among white children.
He was excluded from school but six weeks later the real thief was caught, it was a white boy.
His brother was readmitted to school but he had already been convicted for the theft.
The ethnic minority prison population has doubled in a decade – from 11 332 in 1998 to 22 421 in 2008.
For similar crimes, a blackman has a jail term while his white counterpart walks.
Diane Abbott, who raised the alarm over the growing numbers of jailed black men as a backbencher said she "…very much regretted that the last Labour government swallowed (former home secretary) Michael Howard's line that 'prison works'.
There was never a serious examination of the consequences of locking up a generation of young blackmen. The result is there are some prisons in the south-east which are now virtually all-black".
The Human Rights Commission points out that black children are three times likely to be permanently excluded from education for the same offence a white child gets away with.
Black children here are growing up stigmatised and criminalised.