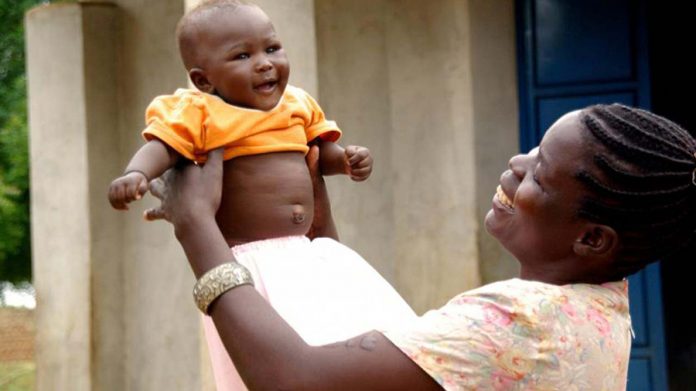 By Gamuchirai Mugadzaweta
IGNORANCE and certain religious and cultural beliefs regarding maternal health puts pregnant women at risk.
Erroneous beliefs have contributed to a rise in infant and maternal mortality.
Awareness on safe maternal health needs to be upped and ways to engage communities found.
Some religious sects forbid followers from seeking healthcare from clinics and hospitals.
Pregnant mothers are urged to register with an antenatal clinic before 13 weeks of gestation.
However, this is not heeded by sects shunning modern-day medication.
Failure to go for antenatal clinic puts the mother and unborn baby at risk.
Expectant mothers from such sects have been forced to deliver at home with assistance from untrained 'midwives'.
There has been loss of life to both mother and baby when complications occur. Zimbabwe has the highest maternal, infant mortality in Africa.
The Ministry of Health and Child Care (MoHCC) notes challenges in reducing the maternal/infant mortality rate.
However, these challenges may be a thing of the past as the MoHCC got relief from the Mhuri/Imhuli Project that will run for the next five years.
The programme seeks to address maternal and child mortality.
Speaking at the launch in Harare last Tuesday, the Minister of Health and Child Care, Dr David Parirenyatwa commended USAID for funding the Mhuri/Imhuli project.
The programme aims to reduce maternal and child deaths through improving health delivery systems across the country.
"It is a painful thing to see a child or mother dying due to ignorance or negligence in modern times. We urge expectant mothers to register for ante-natal clinic early," said Dr Parirenyatwa.
"Antenatal clinics monitor the pregnant mother ensuring safety for both the mother and the unborn. As a ministry we urge women to properly breast feed their children for six months and give supplements after.
"Women especially in towns and cities have a tendency of cutting breast feeding time due to work commitments and this has affected children as they grow," said Dr Parirenyatwa.
He said women in rural settings faced more challenges as the long distance to clinics was a barrier.
He noted the importance of village health workers who moved from homestead-to-homestead imparting knowledge.
"Village health workers need further education as they are on the ground.
"We urge religious organisations to allow pregnant women to get regular check-ups before and after birth to avoid deaths.
Accessing treatment should be part of health delivery for both mother and baby.
Maternal mortality has been declining since 2010 from 960 to 651 deaths per 100 00 live births.
"Village health workers play a pivotal role in their communities as they impart primary health care on pregnancy and baby care on the ground," he added.
In remote areas primary health workers have closed the gap between clinics and homesteads as they move around providing health services saving lives.
Dr Parirenyatwa reiterated the need to give village health workers better remuneration for their critical role.
The initial programme was rolled out in Manicaland which has the highest teenage pregnancy in the country.
USAID through a global health development programme working with a development organisation on family planning, reproductive health and HIV/AIDS, FHI 360 hopes to penetrate Manicaland to save mothers and children.
FHI 360 also seeks to reduce teen pregnancy that stands at a staggering 27 percent in the province.
Chief of party Dr Angela Akol leading the programme in Manicaland seeks to reduce teen pregnancy by providing family planning options.
"We chose to start in Manicaland where the rate of teenage pregnancy is rampant and our aim is to make sure reproductive health rights, sexual health information and contraceptives are available.
"We are grateful for the gesture by USAID and this improves health delivery in remote areas where it is difficult to reach. Access to health must be to everyone young and old and the rate of maternal death must be reduced."
Targeting Marange and Chipinge where child marriages and polygamy is rife is envisioned to see a decrease in cases of maternal mortality.
Infants are dying as a result of lack of knowledge among the young mothers as most teenage mothers are not keen on breastfeeding and end up giving supplements before six months.
"Milk is a complete food for babies up to six months. No water or any supplements should be fed to babies up to six months. However, we find babies being fed porridge, given water and even sadza before they turn six. This is not recommended," said Dr Parirenyatwa.
Breast milk contains antibodies that help babies fight off viruses and bacteria.
Exclusive breastfeeding lowers the baby's risk of asthma or allergies among many ailments. Babies who are breastfed exclusively for the first six months have less ear infections, respiratory illnesses and bouts of diarrhoea.
Malnutrition affects many children under the age of five as most women do not properly breastfeed.