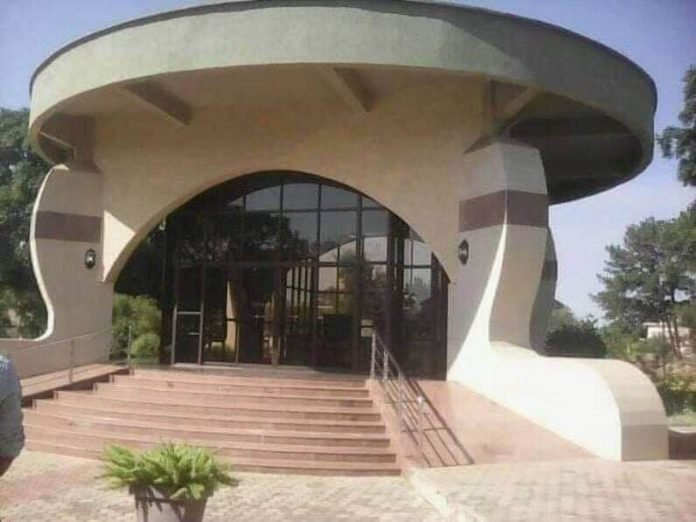 "LET's recall some great men
Recall dem Mek
We talk 'bout Martin Luther King,
Mek we talk 'bout Fidel Castro,
Mek we talk 'bout Miss Rosa Parks,
They've been fighting for our rights
Recall Che Guevara, Malcom X and Gandhi,
Recall Mugabe,
They've been fighting for our rights…." go some of the lyrics by Jamaican dancehall and reggae star Busy Signal in his latest 2019 song 'Great Men'.
The reggae musician described former President Robert Mugabe as a great man who fought for 'our' rights.
The song is a remix of Burning Spear's track 'Great Men' and sees Mugabe mentioned together with the likes of Malcom X, Mahatma Gandhi and Martin Luther King as a human rights defender.
Mugabe was unequivocally determined to see economic emancipation of Zimbabwe and the rest of Africa as well as the downtrodden of the world.
In his honour, Government decided to construct a mausoleum at the National Heroes' Acre hilltop where the former leader will be buried.
However, there has been a hullabaloo by Western media, describing the move as extravagant for a country facing an economic crisis.
Why a mausoleum, they questioned?
What is so special about Mugabe, they queried?
Collage of pictures of mausoleums for other African leaders versus a simple grave of George W. Bush made rounds on social media, with the aim of depicting Africa as a wasteful continent.
They conveniently ignored the mausoleum of Abraham Lincoln, George Washington and General Ulysses Grant.
Did you know it took more than 12 years and eight years to build the mausoleums for Lincoln and Grant respectively?
In addition, architectural design competitions were held to choose the best design for the mausoleums.
For the Washington Memorial, budgets exceeded US$1 million, just to honour the man.
Donations and lotteries were conducted to pool funds for the mausoleums.
Thus, when it's them (the West) it is ok to preserve the memory of their founding fathers, but when it's Africa, they call it wasteful.
Of mausoleums and monuments
Since ancient times, tombs and mausoleums have been built to ensure that exceptional individuals remain in the collective memory.
A mausoleum is an external free-standing building constructed as a monument enclosing the interment space or burial chamber of a deceased person or people of importance.
The term 'mausoleum' is derived from the burial tomb of the ancient Carian king Mausolus (c. 377-353 BC).
The tomb of Mausolus, one of the 'Seven Ancient Wonders of the World', was one example of a type of above-ground, circular funerary building that became popular in Greece during the Hellenistic period.
Memorialising those who have changed the course of history, such sites, enable real deeds to become the stuff of legend and consolidate a leader's reputation.
From memorials housing communist leaders, since Lenin in Moscow to Mao Zedong in Beijing, to Ho Chi Minh in Hanoi and Kim Il-Sung in Pyongyang to the grand monuments erected for the founders of new nation states, including Kemal Ataturk in Ankara, Ziaur Rahman in Dhaka, Mohammed Ali Jinnah in Karachi and the Sun Yat-sen on Purple Mountain, history is commemorated in these monuments.
"It's not as ghoulish as it might seem; it has a practical purpose for patriotic reasons," said Minister of Home Affairs Cain Mathema.
And Africa has its own way of revering its founding fathers.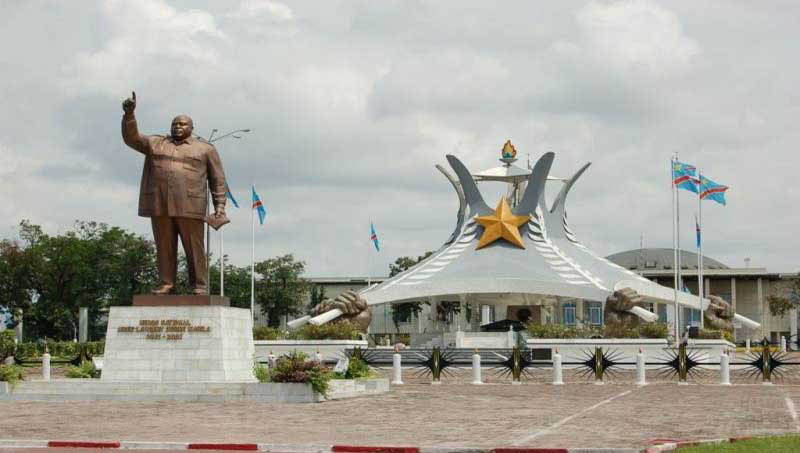 There is Kwame Nkrumah Memorial Park in Accra; the mausoleum of M'zee Laurent-Désiré Kabila in Kinshasa; mausoleum of Hastings Kamuzu Banda in Lilongwe, Malawi; the Tomb of Dr John Garang de Mabior, Juba, South Sudan; as well as the mausoleum of late President Levy Mwanawasa, Frederick Chiluba and Michael Sata at Embassy Park in Lusaka, Zambia.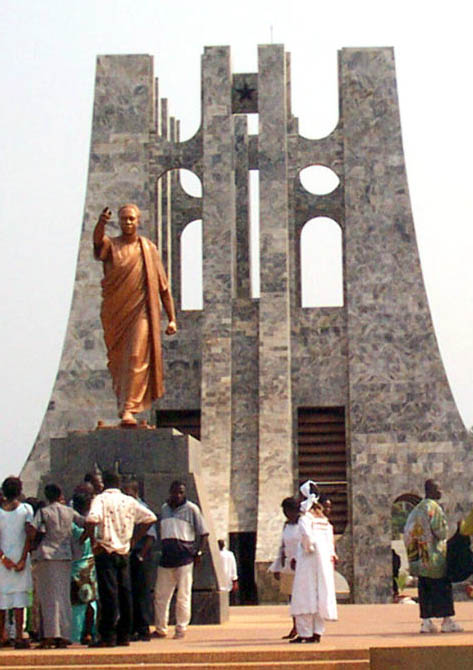 This is among other 35 African leaders — the likes of Jomo Kenyatta of Kenya, Omar Bongo of Gabon, Neto Agostinho of Angola, Amilcar Cabral of Guinea Bissau, Felix Houphouet-Boigny of Cote de Ivoire, Sani Abacha, Nnamdi Azikiwe, Abubakar Tafawa Balawa and Obafemi Awolowo of Nigeria who were buried in mausoleums.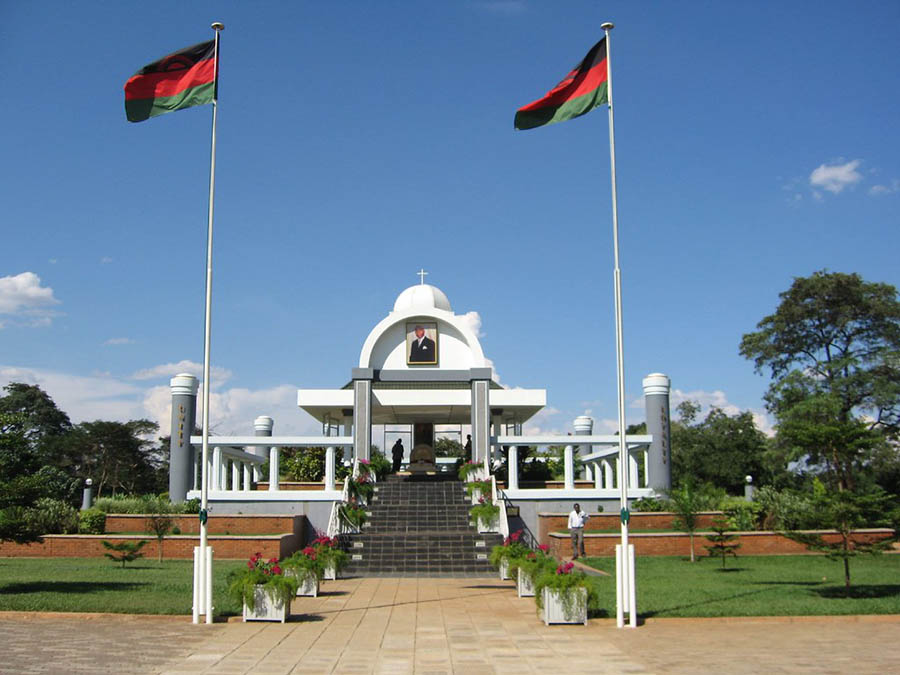 In Guinea, the Camayanne Mausoleum contains the tombs of national hero Samori Ture, Sekou Toure and Alfa Yaya.
The question is: How does America celebrate its heroes and heroines?
Extravagance or honour?
Since the birth of America in the late 18th Century, Americans have erected memorials to their most outstanding leaders, including venerated political figures George Washington, Abraham Lincoln, Thomas Jefferson and celebrated war heroes such as Robert G. Lee, George Armstrong Custer and Douglas MacArthur.
Even lesser-known combatants have been immortalised.
The all-black 54th Massachusetts Regiment, the arrow-riddled troops of the Seventh Cavalry and the unsuspecting Marines who planted the American flag atop Mount Suribachi on Iwo Jima and the 56 000 American casualties whose names are inscribed into the highly polished yet solemn black granite of the Vietnam Veterans Memorial have been so honoured.
The death of George Washington on December 14 1799, prompted a resolution in the US Congress to erect a marble monument honouring the young nation's first chief executive.
Robert Mills, considered the first American-born professional architect, designed many early monuments, including two of the nation's most significant memorials: the Baltimore Washington Monument and the Washington National Monument.
The deification of Washington began long before his death in December 1799, with the dedication of a memorial in his honour being a given.
In 1811, the first of six lotteries, authorised by the Maryland General Assembly, was held, eventually raising enough funds to construct a Washington monument in Baltimore.
Mills's design was chosen in an architectural competition in 1813.
The Baltimore white marble monument rises feet and consists of three main elements: a low, rectangular base containing a museum; a plain, unfluted column; and, atop the column, a standing figure of Washington.
Early designs included rich ornamentation, six iron galleries dividing the hollow shaft into seven sections and a quadriga surmounting the column.
Washington National Monument was designed from 1845 to 1852.
The monument committee accepted a proposal by Mills estimated to cost US$200 000.
Mills's design consisted of a 600-foot obelisk rising from a colonnaded pantheon 100 feet tall and 250 feet in diametre.
The interior was to contain statues of the signatories to the Declaration of Independence and paintings depicting events in American history.
The decorated obelisk emphasised Washington's military career.
The resting place of another American revered leader, Abraham Lincoln, was designed by sculptor Larkin G. Mead in 1869 and completed under the supervision of Russell Sturgis in 1874.
As rebuilt in 1900-01, the 117-foot tall granite monument is composed of an obelisk set on a base that contains the Lincoln family burials.
A statue of Lincoln at the base of the obelisk is surrounded by four bronze military groups.
The mausoleum contained Lincoln artefacts, statues of Lincoln and relief scenes of the president's life.
The tomb is closer to sculpture than architecture and represents only a partial realisation of the public mausoleum.
Yet the mausoleum for former President Robert Mugabe is being designed by the Ministry of Local Government and built in 30 days — not years like that of Lincoln.
By that mere comparison, surely America is the extravagant one.
The most visited mausoleum in the United States is General Ulysses Grant's Tomb.
Built almost 12 years after his death, Grant's tomb is an iconic New York City landmark commemorating the life and passing of America's 18th President and Civil War General Grant.
The mausoleum had not been constructed before his death, but within days of his passing, in July 1885, the Grant Monument Association (GMA) was founded to build a national monument and mausoleum in his honour.
Fashioned after the traditional Grecian-Doric style, with a cube-shaped base and dome top, expansive arches and sweeping staircases, Grant's Tomb was, and still is, one of the most ornately crafted mausoleums in the United States.
Finally completed in 1897, Grant's remains were interred there and the mausoleum was dedicated on April 27 1897, on what would have been the general's 75th birthday.
Today, Grant's Tomb is one of the must-sees on any tourist list with over 30 000 arrivals each year.
Nine of the first 16 presidents are commemorated with obelisks at their places of birth or burial sites.
For Americans, the monuments evoke feelings of patriotism and pride and connect people with the "…idea of country."
Yet, when Africa does the same, she is vilified, for the simple reason that we must forget our history and not value it.
An African is not supposed to have a story worth telling!
It would be remiss not to talk about the Royal Mausoleum at Frogmore, the final resting place of Queen Victoria and Prince Albert.
The Mausoleum is located near Frogmore House, which stands about half-a-mile south of Windsor Castle in Windsor Home Park.
It is, of course, not the only royal memorial to the dead Prince; England is correspondingly filled with statues of the Prince.
The Albert Memorial in Kensington Gardens by George Gilbert Scott is arguably the most magnificent of these.
The head of a bronze angel from the Albert Memorial is contained in the Royal Mausoleum's Chapel of the Crucifixion — placed there by order of George VI after it fell from the Memorial during the air raid of October 1940.
It is renovated time and again to preserve its originality.
There is no standard size or design for a memorial.
The design may be as simple as the 'Eternal Flame' that graces John F. Kennedy's grave in Arlington National Cemetery or be artistic as the Vietnam Veterans Memorial in Washington DC.
Impressive is the Taj Mahal, an immense mausoleum of white marble, built in Agra between 1631 and 1648 by order of the Mughal Emperor, Shah Jahan, in memory of his favourite wife.
The mausoleum is the jewel of Muslim art in India and one of the universally admired masterpieces of the world's heritage.
And, in extreme cases, what about the Sarcophagus of Benito Mussolini with its grim memorabilia; a marble bust, a miniature coffin said to contain his brain and a pressed black shirt!
Thus, it is the height of hypocrisy for America and the West to see wastefuness in African honour.
Why can't they let Africa, and especially Zimbabwe, honour its leaders the way it sees fit?
One way Zimbabwe has chosen to recall the former President Mugabe is to bury him in a mausoleum at the National Heroes' Acre.
Mugabe's mausoleum will not be big enough to house his works.
His should be a place where the rest of the world should come to appreciate what it means to be selfless and committed to serving one's nation.
The leaders — sitting and former heads of governments — who descended on Harare are testimony to the history of Mugabe.
What drove them to leave their countries and pay respect to the gallant son of Africa were the ideals and values that Mugabe represented and stood for.
Mugabe's mausoleum must, among other things, house his documentary footage on the international fora where, without fear, he told off the bullies of the world such as the US and the UK.
When Mugabe spoke one just had to see the clapping of hands by leaders from the so-called 'developing world'; he spoke truths many feared to utter for fear of losing aid.
His mausoleum will not be the Baltimore white marble monument rising 175 feet but it still means more to us as a people.
Hopefully, over time, it shall be expanded to house and showcase everything that defined the boy from Zvimba who grew to become the whiteman's terror.
And, by the way, George Bush Snr, may his soul rest in peace, deserved no monument, according to some Americans!
"There was something half-hearted in his outreach, as though he didn't quite believe whatever it was that he was saying. It is in fact fair to ask, what did Bush believe in?" wrote Sarada Peri, former senior speechwriter for President Barack Obama, in an article 'Why George H. W. Bush Struggled to Connect With America'.