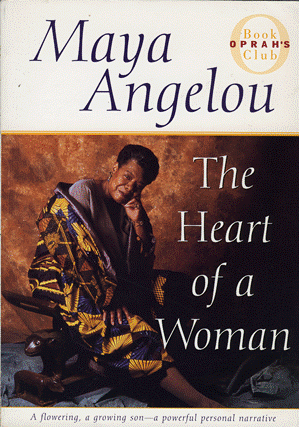 THIS past week, America lost one of her daughters, an author, poet, actor, producer, critical thinker, and a thought provoker.
I came across Maya Angelou as a young student, exploring American culture especially African American culture in order to assimilate myself into American society.
Here was a black woman who stood tall as the ancient African queens, sure, confident and articulate in her lectures, speeches.
Most importantly, she used her words to change the mindsets of both old and young.
In 1993, Maya Angelou, recited her poem, 'On the Pulse of Morning' at President Bill Clinton's inauguration, making her the first poet to make an inaugural recitation since Robert Frost at John F Kennedy's inauguration in 1961.
That in its own was a milestone, the first black and woman to recite a poem at a presidential inauguration.
The poem's themes are change, inclusion, responsibility and role of both the President and the citizenry in establishing economic security.
The poem shared many of the themes of President Clinton's inaugural address. President Clinton describes Angelou as the kind of person who really brings people together.
Angelou was respected as a spokesperson of black people and women, and her works have been considered a defence of black culture.
Attempts have been made to ban her books from some US libraries, but her works are widely used in schools and universities worldwide.
She made a deliberate attempt to challenge the common structure of autobiography by critiquing, changing and expanding the genre.
The theme her books centre on racism, identity, family and travel.
In 1959 Angelou met novelist, James Killens and he advised her she moved to New York to concentrate on her writing career.
She joined the Harlem Writers Guild, where she met several major African-American authors and she was published for the first time.
In 1960, after meeting civil rights leader, Martin Luther King Jnr and upon hearing him speak, she and Killens organised what is now known as the legendary 'Cabaret for Freedom' to benefit the Southern Christian leadership Conference.
The Southern Christian leadership Conference was formed to coordinate and support nonviolent direct action against segregation.
Angelou was named the Conference's Northern Coordinator a position she excelled in as a fundraiser and organiser.
Angelou also began her pro-Castro and anti-apartheid activism during this time.
In 1961, Angelou met South African activist and lawyer, Vusumzi Make and moved to Cairo, Egypt, with Make.
In Cairo Angelou worked as an associate editor at the weekly English-language newspaper, The Arab Observer.
In 1962, Angelou's relationship with Make ended and she and her son moved to Accra, Ghana, where he was to attend college.
She became an administrator at the University of Ghana and was active in the African-American expatriate community.
She was a feature editor for The African Review, a freelance writer for the Ghanaian Times, wrote and broadcasted for Radio Ghana.
It was in Accra where she became close friends with Malcolm X.
Angelou returned to the US in 1965 to help Malcolm X build a new civil rights organisation, the Organisation of Afro-American Unity.
Shortly after her return, Malcolm X was assassinated.
Devastated by the assassination, Angelou, moved to Hawaii where her brother resided.
However, she could not keep from the civil rights movement for long and returned to New York in 1967.
In 1968, Martin Luther King Jnr, asked her to organise a march.
She agreed to do this, but some twist of fate before the march could take place; Martin Luther King was assassinated on her 40th birthday (April 4).
When I know why the caged bird sings was published in 1969, Maya Angelou was hailed as a new kind of memoirist, one of the first African Americans who were able to publicly discuss their personal lives.
Black female writers were marginalised to the point that they were unable to present themselves as central characters in the literature they wrote.
Angelou's depiction of her experiences of racism forced white America to explore its feelings about race and their privileged status.
Maya Angelou's work is a breath of fresh air to the black child.
In a culture where the young black men are romanticised and made to look glamorous as gangsters, having a woman who overcame the odds of an segregated America to make it big in life is worthy celebrating.
Maya found success when her sex, her race, her politics worked against her.
She lived her life and was not afraid to share it.