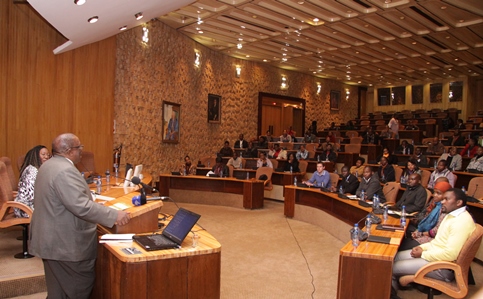 By Given Mtete
IT is only former South African President, Thabo Mbeki who established a school of ideology in the continent as a way of countering Western hegemony in education.
Mbeki realised it is through education from the West, that has alienated our people with who they are.
Western education, which our people are studying, needs to be analysed before it's taught in our schools.
Humanity studies, history, media studies and many subjects need to be looked at before we allow our kids to study them.
Many institutions of learning across Africa continue to teach colonial education which support colonial economics and neo-liberal policies which have caused harm to the African circumstances.
When whites were in power here in South Africa, they built Stellenbosch University as an Afrikaner institution.
The objective was to produce a product who understood Afrikaner culture, language, politics and world outlook.
Today this is one of the best institutions of pedagogy in South Africa and the world.
The Afrikaner business community supports the institution by donating huge sums of money to continue carrying out research in science, agriculture and language to advance the Afrikaner culture.
The Thabo Mbeki African Leadership Institute (TMALI) does the same for the African culture.
Ex-President Mbeki has the dream of nurturing African children so that they can understand who they are in this world.
By doing this, Mbeki has created an indomitable legacy that will last forever. He gave meaning to true leadership which many Africans are yearning for in this continent.
These discussions generated the view that over the decades Africa had, through the Organisation of African Unity (OAU) and the African Union (AU) agreed on a broad range of appropriate policies for the development and renewal of the continent, including such areas as politics, human and people's rights, the economy, social development, human resource development, war, peace, and security, cultural development, the role of the media, international relations, peer review.
To give expression to this overarching objective, the TMALI is investing in existing and emerging as well as create new African thought leaders to help ensure that adopted African policies are both accepted by the peoples of the continent and as well as facilitate their implementation in order to contribute towards the empowerment of as many Africans as possible with a view to achieving the African Renaissance.
President Mbeki agreed that he would make the necessary effort to help address the strategic African human capital deficit and TMALI was established to respond to this commitment.
Some of the students who made it at TMALI are Mandisa Mashego, who is a deputy chief whip at the Gauteng Legislature, Cde Hlope, who is a parliamentarian in South Africa, Blaise Selinou, a businessman from Cameroon who has invested in Property in South Africa, Cde Shawn Dlanjwa, former Chairperson of ANC branch in United Kingdom, Cde Gift Tafadzwa Nhikitiki who is the current chairperson of ZANU PF-SA District (Youth) and Cde Louise Samson who is the secretary of finance in the ZANU PF-SA District.
The TMALI was launched in 2010 as a partnership between the University of South Africa (UNISA) and the Thabo Mbeki Foundation (TMF).
It is based at UNISA, Vista Building, 263 Nana Sita, Pretoria, South Africa.
Meanwhile, Cde Tafadzwa Nhikitiki is leading a delegation to attend ZANU PF Youth Conference which is to be held from August 7 to 10 in Harare.