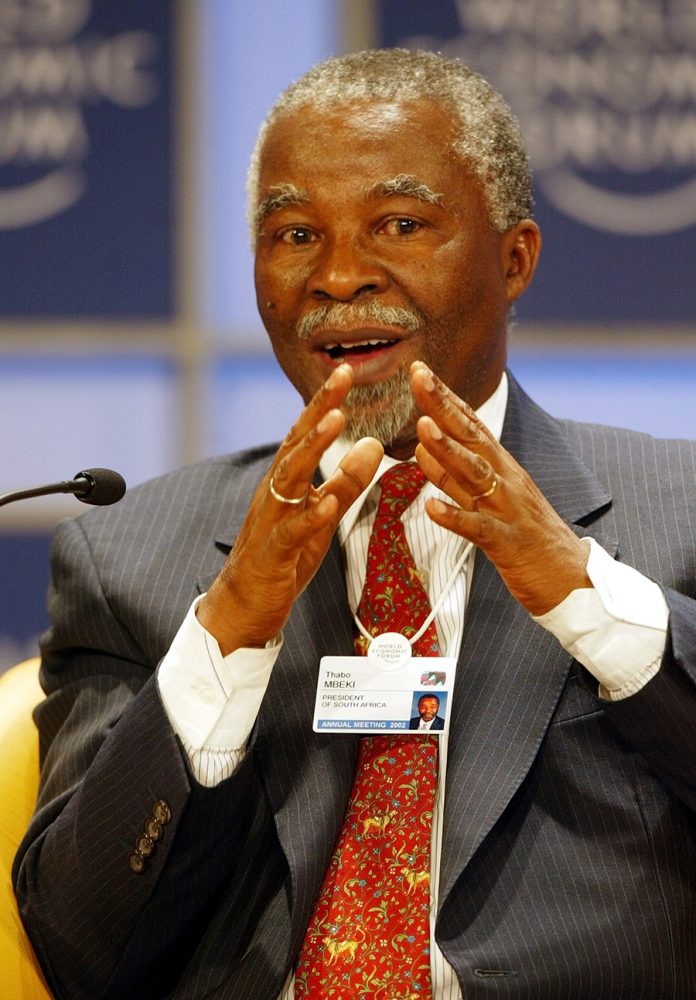 THERE is something unique about former South African President Thabo Mbeki, something peculiar that it connects with his commanding presence, that those who follow and subscribe to the pan-Africanism doctrine easily connect with.
President Mbeki speaks for Africa.
He speaks the true African language.
He speaks for the downtrodden, exploited and abused African masses.
He commands respect for his steadfastness when it comes to matters of principle.
Zimbabweans, most of who are pan-Africanists by nature and principle will recall his sterling role in 2008. He successfully brokered the Global Political Agreement (GPA), which gave birth to the much talked about inclusive Government in the country.
This was no mean feat as the antagonisms wrought to the country by political parties were threatening to tear this nation apart.
While the players involved in the GPA, including Mbeki himself, have either left politics or have since passed on, that historic feat by President Mbeki remains a legacy redefining African politics.
For the first time in many years, there was unity of purpose in Zimbabwe.
There was unanimity that the country is for all of us and that it is only us who could develop it.
Rabid characters like Tendai Biti came face to face with the reality of the West's illegal economic sanctions against Zimbabwe, which reality they had frantically tried to mask since the formation of the MDC on September 11 1999.
Because of the GPA and President Mbeki's efforts, Biti came to his senses and spoke out against the widely discredited sanctions.
Fast forward 20 years later, President Mbeki is back with a bang, proffering sound advice to our stuttering young man from the opposition circles who seems to believe that he holds the key to this country's prosperity.
Last week, President Mbeki was speaking to SABC News where he gave pertinent perspectives on the significance of nationhood being pursued by President Emmerson Mnangagwa through the ongoing national dialogue.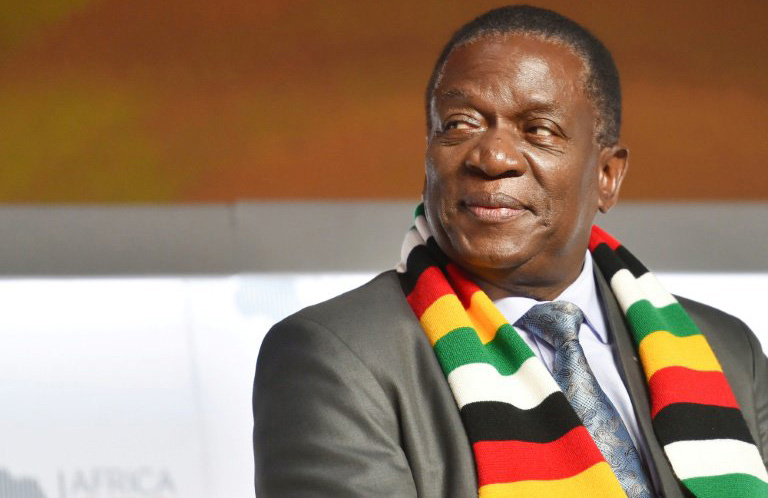 Let us hear him speak:
"So, I'm saying that something should happen because what President Mnangagwa has done is correct and I'm saying MDC agreed in principle to this, so let them find a way together because you go through the courts as happened in Zimbabwe and as happening in Malawi to resolve whatever are the contested things, but after that you must address this matter.
For us we are trying to develop our countries, you need maximum unity to address a number of challenges, so it can't be enough that I won the election and that's it.
So, I'm saying the initiative such as has been taken in Zimbabwe is correct and I hope the Zimbabweans will indeed be able to get together including the MDC.
The MDC must be part of that process, it's important as a continent that we deal with this matter."
President Mnangagwa has already launched the Political Actors Dialogue (POLAD) which brings together parties and individuals who contested in the July 30 2018 harmonised elections.
Opposition leader Nelson Chamisa has refused to take part in the dialogue, claiming that he 'won' those polls despite the Constitutional Court dismissing his petition challenging results of the Presidential election.
Chamisa has come up with a list of senseless demands to make him part of the ongoing dialogue.
No one in his/her right senses will pay attention to his wishlist and inane harpings.
Yet that has done little to stop him from dreaming.
Since then, the excitable opposition has been moving around claiming that he is the country's 'legitimate' leader and should thus be allowed 'to rule the country.'
But the world has since ignored Chamisa's wild claims, instead recognising President Mnangagwa's presidency with the likes of the EU, which had launched an open warfare with Harare over the last two decades through their economic sanctions, also holding dialogue of its own with Zimbabwe in the capital last week.
Frustrated by the apparent refusal by the globe to pay attention to his antics, Chamisa has since resorted to threatening Government as a way to be accommodated at the dialogue table.
But, as we will repeat on this column, Chamisa is daydreaming if he believes he can waylay President Mnangagwa and ZANU PF to the negotiating table.
He is equally living in his own make-believe world if he believes that his violent demonstrations can result in ZANU PF surrendering power to him.
That will never happen.
In an interview with Capitalk FM in Harare last week, President Mnangagwa was clear in his message to Chamisa, saying he would not force the beleaguered youngster to the negotiating table.
"I cannot take a bulldozer and drag Nelson Chamisa from his house to come for talks with me," said President Mnangagwa.
"We invited all the political parties and players to come for dialogue, he is a political player and can also come.
I don't think anyone should feel proud and more important than others."
President Mbeki's words of wisdom must be listened to by all those who claim to love Zimbabwe because soon and very soon, they have meaning.
Chamisa and his hoodlums in the opposition can harp all they want but this train has taken off and its one way for Zimbabwe.
Let those with ears listen.