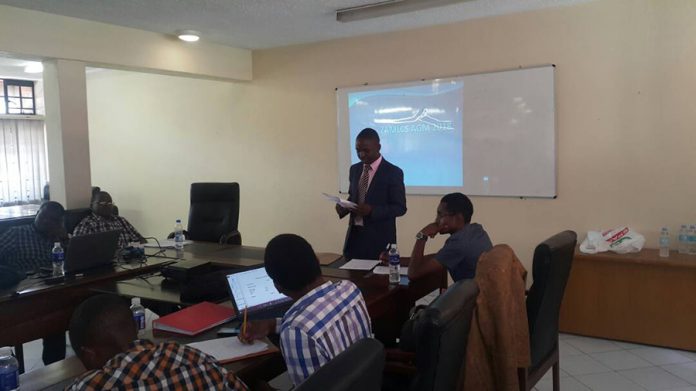 MEDICAL scientists carry out laboratory tests for monitoring and diagnostic purposes of various diseases and health conditions of patients.
They work in collaboration with other healthcare workers.
Work in the laboratory includes tests for diseases such as HIV, TB, malaria, typhoid, including non-infectious diseases such as diabetes and cancer.
The laboratory confirms or rules out possible disease presence.
Medical laboratory scientists also play a critical role in the anti-microbial resistance (AMR) stewardship and surveillance.
AMR can also be referred to as drug resistance.
AMR develops when micro-organisms (bacteria, fungus, parasites or viruses) no longer respond to a drug to which they were previously susceptible.
As a result, standard forms of treatment to eradicate the micro-organisms no longer work.
The Zimbabwe Association of Medical Laboratory and Clinical Scientists (ZAMLCS) recently held its third Annual General Meeting in the capital.
The AGM was attended by medical scientists from various parts of the country who deliberated on a number of issues affecting the laboratory medicine profession and mapped the way forward as they sought to improve the health service delivery.
Outgoing president Donald Vhanda highlighted a number of challenges affecting the organisation which include lack of resources, unity and the need for more resources to be channelled towards upgrading the current curriculum used at training institutions so as to keep abreast of global trends.
Said Vhanda: "We are facing challenges in spreading the Continuous Profession Development (CPD) activities to all towns.
"We lack a sound communication system; we need to have unity of purpose among members; we lack resources as well as the need of having mentoring programmes in place to nurture young scientists.
"There is need to change the curriculum at training institutions to meet current needs and trends in the highly dynamic medical field."
The association also challenged the Ministry of Health and Child Care (MoHCC) and Medical Laboratory and Clinical Scientists Council of Zimbabwe (MLCSCZ) to look into the issue of irregular trainings mushrooming in the country without adding value to the profession.
"Irregular training centres for medical scientists produce half-baked products and Government should look into it and take action as these are a risk to people' lives. As an organisation, we condemn the issuing of certificates and diplomas at a time when the world is going for degrees," said the association.
"There are also young scientists who are unemployed and are willing to go even to the most remote areas to serve our communities and these should be given a chance if we are to move on with the times as far as delivery of quality healthcare is concerned."
Vhanda challenged members of the profession to be proactive in improving their lot by working towards regional and international integration as well as furthering their education.
The council should explore ways of honouring outstanding achievements as well as continuous surveillance of threats to the profession and coming up with a sound strategic planning.
"I urge you to continuously revamp service delivery, exhibit professionalism and a sound ethical conduct in this evidence-based division of medicine, as well as investing in the various researches to find lasting solutions to problems bedevilling our healthcare industry for generations. It takes total commitment from all involved and real unity of purpose to achieve that," said Vhanda.
ZAMLCS is a professional association, formed in 2012 and operated on interim basis until 2016 when the inaugural AGM was held and the first executive members elected.
It operates in the mould of Zimbabwe Medical Association (ZIMA) for medical doctors, Zimbabwe Nurses Association (ZINA) for nurses and Pharmaceutical Society of Zimbabwe (PSZ) for pharmacists.
The body serves to advance the interests of the laboratory medicine profession and is the sole professional body representing the interests of laboratory scientists.
The association has held numerous Continuous Professional Development (CPD) activities around the country where a lot of information has been exchanged for the betterment of the profession and health service delivery.
The country has seen improvements in the biomedical science and technology field as evidenced by the recently registered DNA testing centre, the African Institute of Biomedical Science and Technology (AIBST).
This means DNA tests can now be done locally instead of having to rely on outsourcing to other countries.
DNA testing was done and involved in identifying the victims of the Chisumbanje accident victims in October last year when a truck carrying mourners collided with an ethanol tanker resulting in 24 fatalities, 17 of whom were burnt beyond recognition.
Thirteen were positively identified using DNA testing, something that could not be done by other means since the victims had no dental records on file.